Keeping track of diverse holidays, heritage months, and cultural observances isn't easy. Our 2023 Diversity Holidays Calendar makes it easier.
Our 2023 Calendar includes the dates for over 150 diverse holidays and observances throughout the year. Plus, you'll get access to over 80 linked resources developed by The Diversity Movement's team to help you learn best practices for observing holidays with inclusion top of mind.
Foundational knowledge of — and authentic programming around — diversity holidays throughout the year will enliven and enhance your workplace DEI initiatives. Ready to start planning? Download our 2023 Diversity Holidays Calendar today – available as both a printable PDF and an online edition that integrates with your unique work calendar for ongoing reminders and valuable learning resources.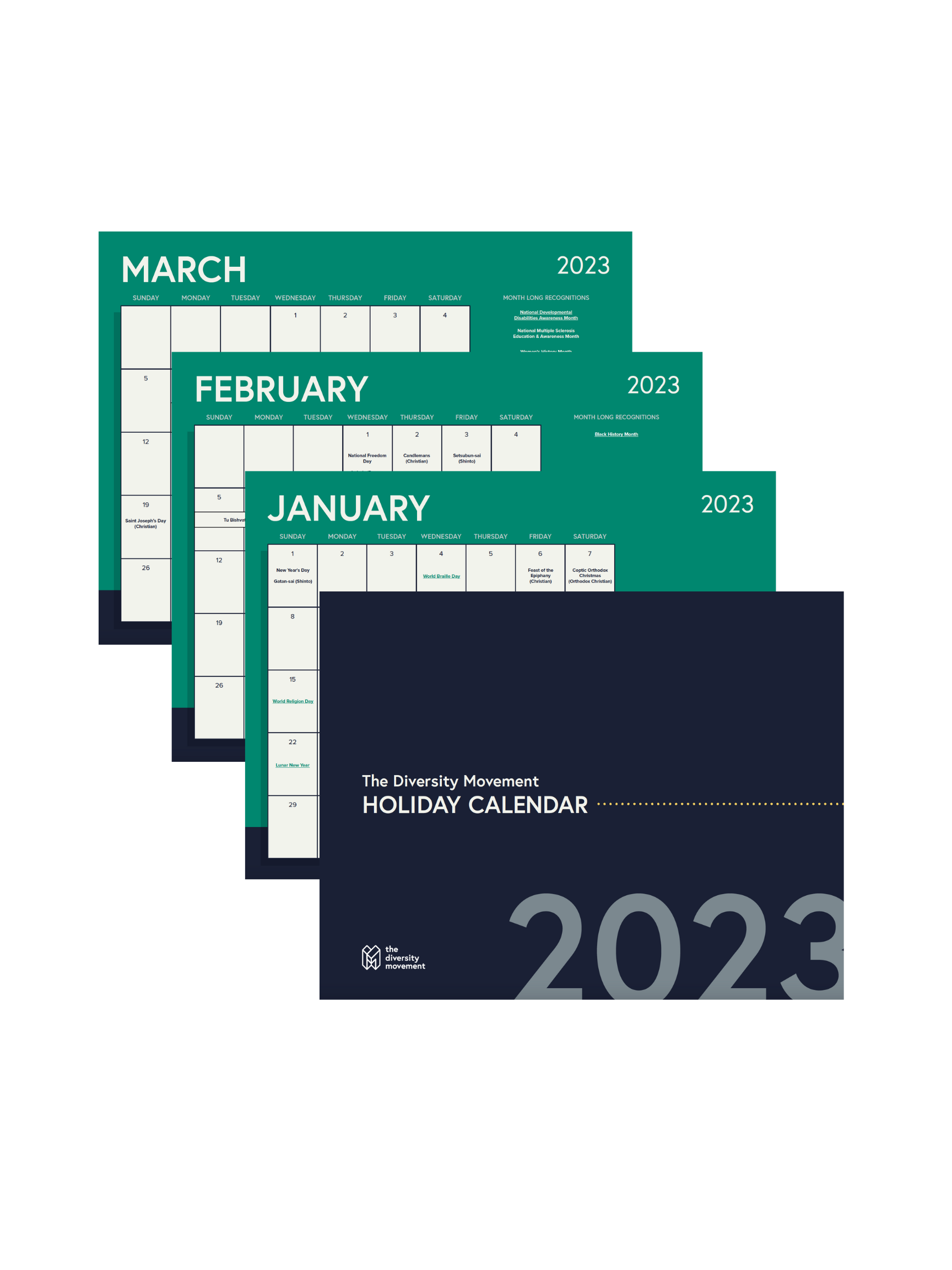 2023 Diversity Holidays Programming Toolkit
So you know what and when the 2023 holidays are, but what do you do next? Many organizations do not know how to create authentic and respectful programming and do not have reliable resources to tell them how. That's why we're introducing our 2023 Diversity Holidays Programming Toolkit. This monthly subscription provides ready-to-go content that has been created by our DEI experts to help your organization connect celebrating holidays and observances to your organization's DEI strategy.
Download Your Copy
Complete the form to download your copy and get access to the online calendar.
2023 Diversity Holidays Calendar Download