Analytics by The Diversity Movement powers success by delivering the data that you need to make informed decisions across your organization. Our DEI metrics dashboard is an easy-to-use tool that helps users instantly visualize and evaluate employee engagement, sentiment, and belonging through a DEI lens. 
This isn't just another lengthy survey that delivers ho-hum results. Analytics by The Diversity Movement enables your organization to move beyond questions to answers and solutions. You'll get DEI insights and essential data points that will fuel your success in today's economy. 
A strong culture is your company's heartbeat, but you can't fix what you can't measure.
Request a Free Demo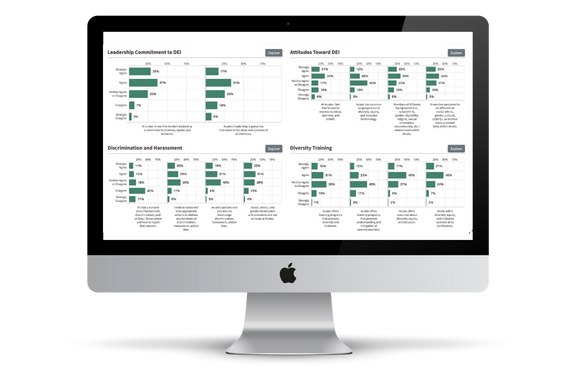 Not an X-Ray – An MRI for Your Culture
X-rays are great for limited diagnoses, but to really get a complete picture, you need an MRI. It's the same with the data at the center of your DEI efforts.
Great data leads to credible and actionable insights and the confidence to connect culture change to business growth. 
Have you ever asked yourself or your team: "Am I including the right questions in my surveys? Do employees trust me enough to be honest about their work experiences? Am I pinpointing the upskilling, professional development, and mentoring they need? Am I identifying where the risk exists in my workforce, who might leave, and why?" If the answer is yes, then you need Analytics by The Diversity Movement.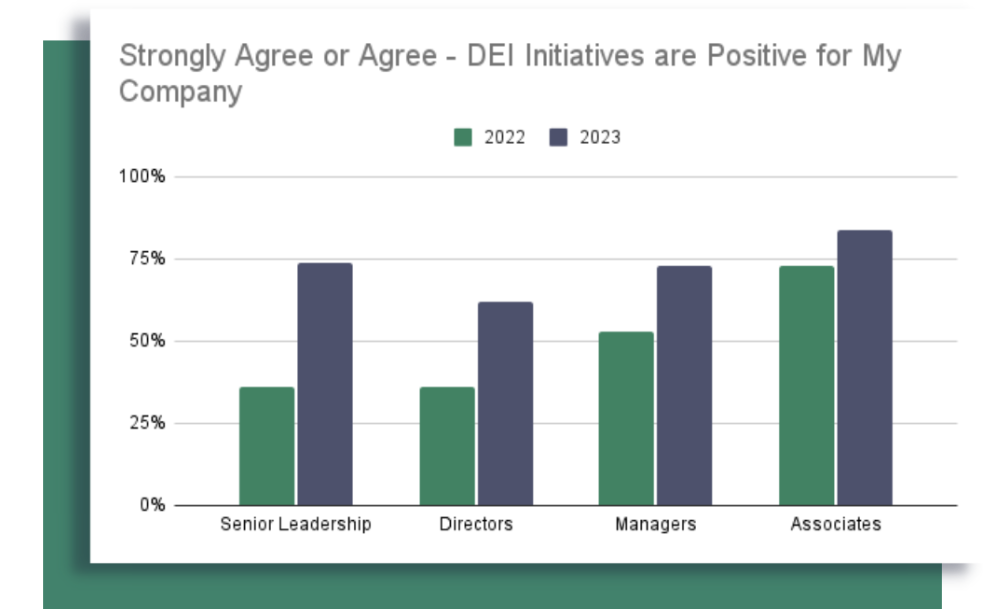 Find Gaps & Visualize Progress
Instantly see gaps and opportunities to create the DEI roadmap for your culture-building initiatives. Track your improvement quarter-over-quarter and year-over-year to course correct in real time.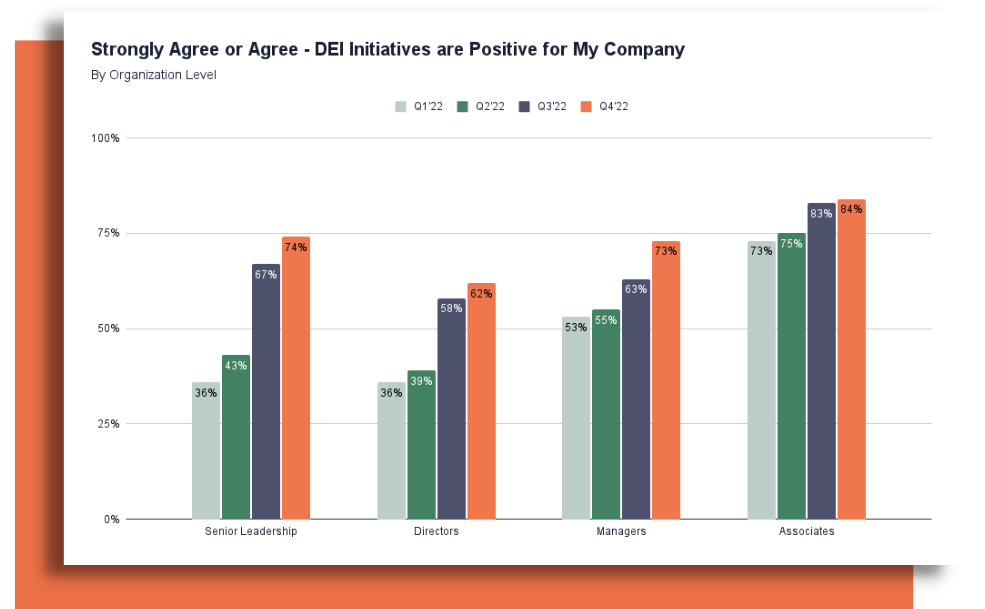 Tell Powerful Stories Through Easy-to-Use Dashboards
You don't need an advanced calculus course to tell you whether your culture-change efforts are working, but you do require great DEI data that is easy to use and implement.  
This platform delivers authentic feedback from your teams across demographic, business unit, organization level, and more. It provides the confidence you need to make critical business decisions, by tracking employee engagement, workplace sentiment, and belonging. These DEI insights will help you build, strengthen, and revise DEI programming, ultimately leading to a stronger, more successful culture-centric organization.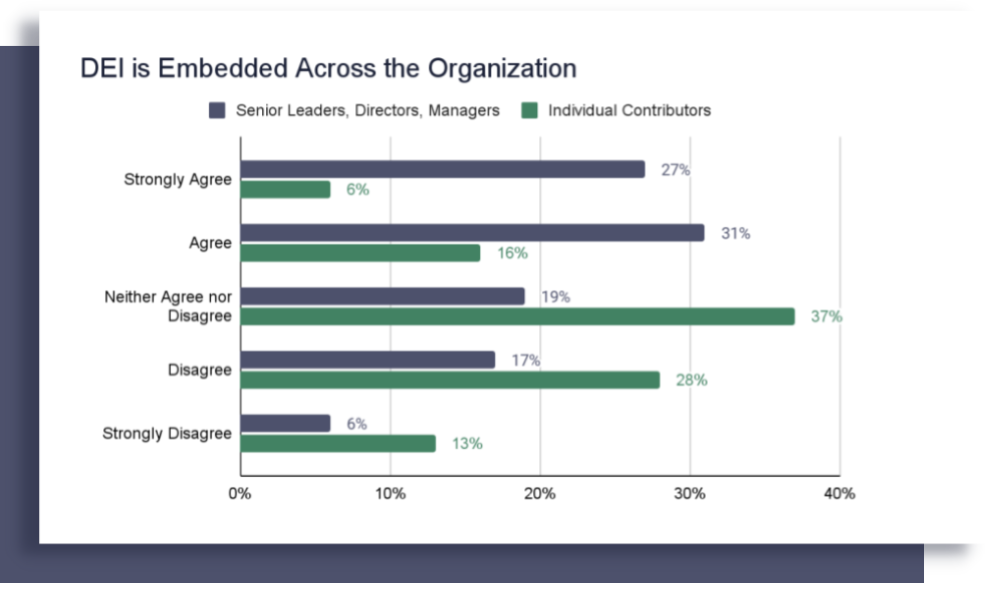 We were able to go into the Analytics website and compare the 2021 versus the 2022 results. We could easily create charts and graphs from that data, so that we could do comparisons and disaggregate by groups as much as possible. When you can disaggregate the data by certain groups, you get a much more specific sense of the experiences of people in the nondominant groups within that community.

Yvonne Hinson

Chief Executive Officer at the American Accounting Association
Request a Free Demo
Measure What Matters.
Fill out the form to get in touch with us.
Free Resource
Request a demo to receive a free copy of our guidebook, The Power of Data: How to Measure the Effectiveness and Value of DEI, which will teach you how to:
Diagnose risk areas and opportunities

Track the progress of initiatives

Calculate return on investment
Request a Demo