 CRB is a leading provider of sustainable engineering, architecture, construction, and consulting solutions to the global life sciences and advanced technology industries. Their employees provide best-in- class solutions that drive success and positive change for clients, people and communities.
Company Size
More than 2,100 employees. (2,150,-2,170 according to different sources)
Revenue
The private company has an estimated annual revenue of $183 million, according to Rocket Reach.
Headquarters
Kansas City, MO, with 20 locations worldwide. 17 are in the U.S., 1 in Toronto, Canada, and 2 in Europe.
The Work
CRB leadership wanted to understand the DEI landscape at the company but didn't have the tools or the expertise to begin the process. The Diversity Movement partnered with CRB to guide the organization on its DEI journey and to create a plan tailored to CRB's specific needs.
CRB leadership recognized that the company lacked diversity at most levels of the organization, and that reality didn't align with the company's values. While there was a general sense that the company had an inclusive and welcoming culture where employees had a strong sense of belonging, CRB wanted proof. Leadership also wanted to be certain that CRB's processes and approaches weren't alienating or marginalizing underrepresented groups.
To assess baseline DEI competencies, we conducted employee surveys, reviewed existing culture documentation, and facilitated listening sessions. This detailed data set enabled us to collaborate with CRB leadership to set measurable DEI goals and establish a broad plan for success.
With our guidance, CRB established a DEI Council and several Employee Resource Groups, which foster allyship and support for underrepresented and marginalized individuals in the workplace. As additional support for these groups, TDM developed an online certificate program called DEI for Council and ERG Members. All members of the DEI Council completed the pilot program.
In addition, CRB executives participated in monthly executive training sessions to provide foundational DEI knowledge and understanding. To address a particular challenge, TDM led a workshop for people managers in the southeast United States that enabled them to better understand the challenges faced by their colleagues in the LGBTQ+ community and to learn active allyship methods.
Why the Diversity Movement?
We went through an extensive search in 2020, and we talked to several different consulting firms. The Diversity Movement came out head and shoulders above anyone else that we talked to because they took the time to really understand who we were as a company, where we were trying to go, and where we were on the journey. We really got the sense that the partners here at The Diversity Movement were going to take the time to walk this journey with us, which they've done.

Danielle David

Chief People Officer, CRB
We tend to be a very collaborative organization, so when we sought out a partner, we wanted to have a partner with a culture that was quite similar to ours and could talk through conversationally, as opposed to a one-way education approach.
The Outcomes
CRB employees reported across–the–board progress and growth in our year-end DEI survey, conducted in 2021 after the first 12 months of our extended engagement. In the 2022 survey, CRB employees responded to the same questions they were asked a year earlier. CRB was better able to support transgender employees who were transitioning after people managers completed LGBTQ + inclusion training with our team.
With our guidance, CRB established a DEI Council, with their president serving as executive sponsor. To further their personal knowledge of DEI practices, all members of the council completed. The Diversity Movement's DEI for Council Members certificate program and established employee resource groups.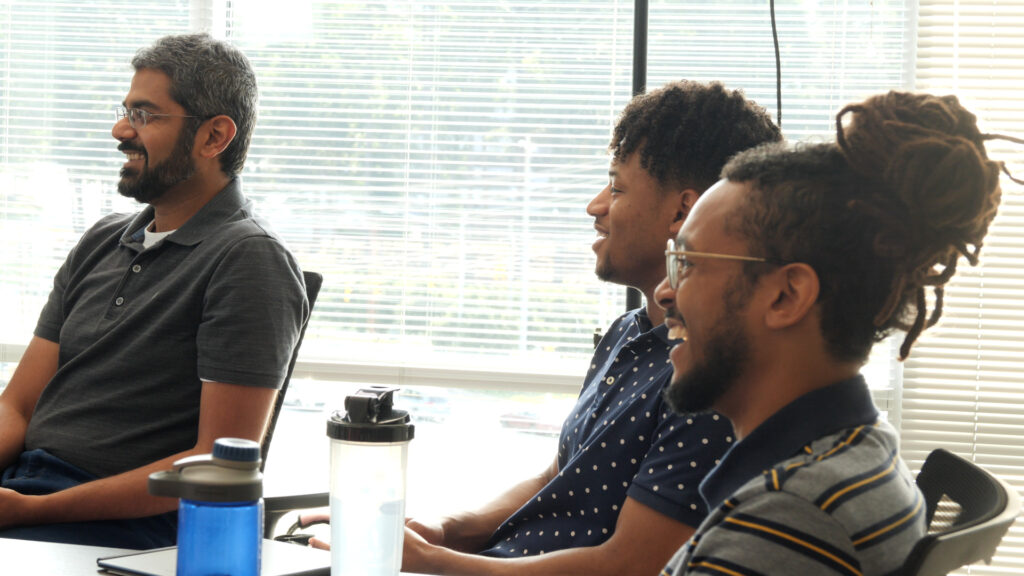 Boost productivity, build partnerships, and become a diversity champion.
Contact The Diversity Movement to find out how our customized DEI action plans help you create sustainable culture change and better business outcomes.
Contact Us