During his keynote address at the 2021 Consumer Technology Association Convention, WalMart CEO Doug McMillon had this advice for CEOs who wish to improve their company's diversity, equity, and inclusion efforts: look inward. 
"Change actually starts from within each one of us," he said. "Our biases, conscious and unconscious, need to be dealt with individually and collectively." For McMillon, part of that journey has included visits to Montgomery, AL to gain a better understanding of U.S. history and to have conversations with participants in the Civil Rights movement. 
McMillon isn't the only one who considers a visit to Montgomery an important step in understanding diversity, equity, and inclusion (DEI). In recent years, management teams from all industries across the country have flocked to this Southern city on the Gulf Coast to participate in diversity training and visit the area's numerous Civil Rights landmarks.
Montgomery, then and now
While Montgomery is well-known for its historic role in the Civil Rights movement, modern-day Montgomery is also experiencing an economic development boom. "Inclusion now plays a role in the decision-making process for economic development – not only in the recruitment of companies, but also the attraction of talent and tourists," says Anna Buckalew, President & CEO, Montgomery Area Chamber of Commerce. 
This Fall, the Chamber will facilitate a partnership with the Montgomery-based Equal Justice Initiative to help business leaders from across the state take part in diversity, equity, and inclusion immersion. "In Montgomery, businesses, visitors, and residents have the unique opportunity to experience and apply the lessons that our deeply complex and compelling history has to offer in order to create a meaningful position and program around diversity, equity, and inclusion that can result in a more prosperous and vibrant work environment or community," says Buckalew.
Mayor Steven Reed has been a key driver of Montgomery's diversity efforts and was recently named one of "America's 10 Mayors to Watch" for his efforts to build equity and increase opportunity. Since being elected the city's first Black mayor in 2019, Reed has made equity and inclusion key priorities for his administration and worked closely with the Montgomery Chamber to make sure the city aligns its principles and practices with the needs of corporations. 
"Businesses and job creators, many of whom are looking to expand their footprint, demand inclusive, tolerant work environments with a diverse workforce in which employees are at their best when they are protected from discrimination and harassment," says Reed. "If any city wants to see new and transformative investments, then it must embrace these tenets."
Following are four examples of Montgomery businesses and organizations that are building on the lessons of history to help inform their own diversity efforts:
Air University, Maxwell Air Force Base:
Having the difficult conversations

Maxwell-Gunter Air Force Base is Montgomery's largest overall employer and home to the U.S. Air Force's leadership center, Air University (AU). The University provides military and professional education for 50,000 resident and 160,000 non-resident personnel each year.
When the Air Force Racial Disparity Review identified there was a need to prepare senior leaders to have difficult conversations with service members, AU launched The Air University Diversity and Inclusion Council. The Council is composed of military and civilian members, and strives to make a difference across AU's culture by creating a welcoming and affirming environment. 
Among its milestones, the Council has created a diversity and inclusion statement that is now incorporated into welcome packets, completed small group discussions, created a DEI resource guide, devised a council charter, and appointed representatives from each AU school.
One of the Council's most successful efforts to date has involved a collaboration with the Montgomery-based Equal Justice Initiative (EJI). The Council hosts speakers from EJI and incorporates the EJI experience into AU's pre-command training course. The training course is mandatory for all group commanders as well as a number of Air National Guard and Reserve commanders. 
In an interview with the Montgomery Business Journal, Lt. Col. Kim Bender, Director of Public Affairs for AU, explained the collaboration: "The program is designed to allow students to gain an appreciation for part of our nation's history they might have otherwise been unfamiliar with, highlighting how some of that history can lead to some unconscious bias, or gain an understanding about the environment from which many of our Airmen come." 
Participants consistently rank the diversity training as one of the best parts of the training course.
Rolin Construction:
Working for and with the local tribal community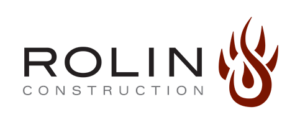 The Poarch Band of Creek Indians is the only federally-recognized Tribe in Alabama. Rolin Construction, Inc., one of the largest general contractors on the Gulf Coast, borders the Tribe's external boundary and has developed a deep, mutually-beneficial relationship with the Poarch community.
Owner and CEO Shawn Rolin is a member of the Poarch Band, and the company takes pride in their Native American heritage. The company routinely gives back to the community through employment opportunities, donations of labor, and funds to local nonprofits, churches, and members of the tribal community. 
The needs of the Poarch community factor into Rolin's business decisions. According to the company's website, "Rolin Construction takes great pride in working for and with the local tribal community. Their values are at the forefront of every decision we make."
This extends to the company's hiring practices: 68% of employees are tribal members, first generation, or spouses of tribal members, and self-sufficiency and improving the lives of tribal members are part of the company's value system. The company attributes its high rates of employee satisfaction and low turnover in large part to its efforts to hire from the local community. 
The company is also attuned to cultural considerations when it comes to construction projects. According to the company website, "As a contractor, Shawn and the Rolin team are sensitive to the historical and cultural needs of the tribe, including the special regulations and requirements associated with projects on trust and tribal fee lands."
As a testament to its commitment to the Native American community, Rolin Construction recently received the Associated General Contractors of America (AGC) Award for 2021 Diverse Business of the Year.
The Alabama Shakespeare Festival:
"Meeting the need for equity, inclusion, and diversity in our industry and in our own house."

In 2015, The Alabama Shakespeare Festival (ASF) made a commitment to anti-racism. This resulted in an overhaul of the organization's mission statement and bylaws, a new Board committee structure, and institutional leadership.
In 2020, in the wake of George Floyd's murder and a greater spotlight on racial injustice, ASF developed an action plan to further its DEI goals. It created a Task Force Towards Being an Anti-Racist Theater to guide its efforts, which is composed of 50% BIPOC staff members, and instituted mandatory recurring anti-racism and EDI training for staff and artists.
Additionally, ASF has committed to the following policies:
hiring diverse creative teams for all productions

producing BIPOC stories in both their larger space and smaller space

having its play reading group membership be 50% BIPOC members

partnering with the Montgomery Public Schools to produce a show featuring the students (MPS is 91% BIPOC students)

recognizing Juneteenth as an annual paid holiday

implementing a deep interrogation as to where BIPOC artists are hired in the season

creating a relationship with Alabama State University (an HBCU located in Montgomery) for BIPOC technical/design students to learn and be paid for their internships

requiring its casting director commit to their anti-racism statement

creating a Preferred Vendor list culled from each department in the organization

reviewing all hiring practices and promotion procedures to ensure that they are anti-racist and anti-oppressive

committing to learning about and acknowledging the Indigenous People who were the traditional stewards of the land on which ASF is built

committing to educating all funders of ASF's anti-racism policies and researching foundations and corporations to ensure they also are not supporting racist policies
While proud of its progress to date, ASF acknowledges that there is still much work to be done. 
A statement on the organization's website reads, "Our action plan will evolve and become more detailed as we learn from each other. We are rebuilding ASF for a post-pandemic world, and we are determined to establish ASF as an anti-racist organization dedicated to serving this beloved community that we call home."
The Equal Justice Initiative (EJI):
Learning about the past to ensure fairness for all Americans

Perhaps no other organization in Montgomery uses the lessons of the past to inform its current work to the same extent as the Equal Justice Initiative (EJI). 
For more than 30 years, the EJI has been committed to changing the narrative about race in America through museums and memorials, public education programs, and proactive efforts to address poverty and racial injustice.
Some of the ways the EJI works to achieve its goals include:
challenging excessive punishment in court

providing legal representation to people who have been illegally convicted, unfairly sentenced, or abused in state jails and prisons

advocating for parole and providing re-entry support

advancing systemic reform through groundbreaking research, education, and films
The EJI considers public education a key part of its work.. According to a statement on the organization's website, "We are haunted by our history of racial injustice in America because we don't talk about it. Ending mass incarceration and achieving equality, justice, and fairness for all Americans starts with learning and sharing the truth about our past."
To that end, the organization uses the "power of place" to inspire people to visit the EJI's two sites in Montgomery: The Legacy Museum: From Enslavement to Mass Incarceration, and The National Memorial for Peace and Justice, which the Washington Post called "O]ne of the most powerful and effective new memorials created in a generation." 
The Legacy Museum invites visitors to learn and reflect about the history of racial justice in the U.S., including enslavement, reconstruction, racial terror lynching, segregation, and racial disparities in the criminal justice system.
The National Memorial, which opened in 2018, is the nation's first memorial dedicated to the legacy of enslaved Black people. The site includes a memorial square with 800 six-foot monuments to symbolize each county in the U.S. where a racial terror lynching took place. 
Through corresponding efforts such as the Community Remembrance Project, the EJI hopes to inspire communities across the nation to have a dialogue about racial injustice and their own local histories.