In 2018, the Metro Atlanta Chamber recognized the 10 startup companies that were selected for involvement with the VC Pathways program, which paired startup founders from underrepresented groups with mentors from within Atlanta's thriving business community. In the process, the Chamber lauded the number of budding startups with diverse founders that were emerging within the Atlanta area, and lionized Atlanta as "… an epicenter to challenge the societal norms of bigotry and racism" due to the reputation of Atlanta as a city where diversity is celebrated.
However, it can be difficult to monitor what isn't measured. A 2019 study commissioned by Sage exposed several inherent flaws with the approaches that many of Atlanta's businesses are taking with respect to diversity and inclusion initiatives. For example, barely 60% of the Atlanta businesses included in the study track diversity at all, a little more than half track differences in race, ethnicity and gender amongst their corporate leadership, and only 23% track the promotions of women within their organizations. In other words, the foundations upon which the value of new DEI initiatives could be measured are nonexistent within many of Atlanta's companies. 
Several of Atlanta's business leaders are taking strides to correct these issues. For example, in 2020, the Atlanta Committee for Progress – an organization led by many of the top business leaders in the greater Atlanta area – formed in an effort to remediate many of the most prominent problems of diversity and inclusion present in Atlanta's organizations. 
As a celebration of the actions taken by these Atlanta business leaders, and as motivation for other business leaders who wish to follow a similar path of excellence as they seek to boost diversity, equity, and inclusion within their own companies, here are five Atlanta executives getting diversity, equity and inclusion right.
1) Delta Airlines

Ed Bastian, CEO
Keyra Lynn Johnson, Chief Diversity & Inclusion Officer
In August of 2016, Delta committed to the White House Equal Pay Pledge, and followed up on this commitment one year later by announcing that it had reached nearly 99% pay parity between men and women in merit-based jobs, while maintaining 100% pay parity between men and women in scale jobs.
By June of 2017, Delta CEO Ed Bastian had joined with 174 other CEOs and became one of the first signatory members of CEO Action for Diversity and Inclusion. Since then, CEO Action for Diversity and Inclusion has grown considerably, with more than 1,400 CEOs of the world's leading companies officially declaring themselves to be supporters of the advancement of diversity and inclusion in the workplace.
Early in 2019, Delta hosted its inaugural National Day of Understanding to mark its ongoing commitment to diversity and inclusion, and in late 2019, Fortune Magazine listed Delta among the "Best Workplaces for Diversity" for the fourth consecutive year. In the same year, Delta was honored among the "Best Places to Work for Disability Inclusion" for the fifth year in a row by the Disability Equality Index.
During August of 2020, Delta declared its intent to double its percentage of Black officers and directors by 2025, while simultaneously looking into increasing Black representation on its board of directors. This declaration was made after Bastian pointed out that while people of color presently represent 43% of Delta employees, 35% of its managerial staff and 18% of its top 100 officers, Black employees make up just 21% of Delta's total employee base, 16% of its overall leaders and 7% of its top 100 officers.
While taking steps to address these issues, Delta was able to crack the top 100 in Forbes Magazine's list of "Best Employers for Diversity" in 2020.
In response to a statement by former Xerox CEO Ursula Burns that she was fed up with companies making excuses over their failure to hire more Black executives, Bastian told CNN "We're not going to see the real change happen until real ownership occurs. And ownership means owning the past, not just the future. There will be another news cycle; there will be another incident; there will be something else that will impact our business. This is one [issue] that can't be left behind."
2) Cox Enterprises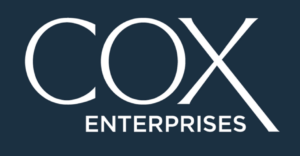 Alex Taylor, CEO
Pat Esser, Cox Communications President and National Diversity & Inclusion Council Chairman
Cox Enterprises and its subsidiaries – Cox Communications and Cox Automotive – have received an abundance of awards for diversity and inclusion. These honors include DiversityInc's list of "Best Companies for Diversity" and their list of "Best Companies for Supplier Diversity," Forbes Magazine's list of America's Best Employers for Diversity, and even a Corporate Diversity and Inclusion Award from the Urban League of Kansas. 
In more specific areas of diversity and inclusion, Cox was named a "Best Place to Work for Disability Inclusion" by the Disability Equality Index and a "Best Workplace for Women" by Fortune Magazine. Additionally, Cox was named the "Best Company for Women in Cable," and a "Best Place to Work for LGBTQ Equality" by the Human Rights Foundation.
"Inclusion is at the forefront of everything we do at Cox Communications," stated chief people officer Karen Bennett in a news release addressing Cox's success with DEI initiatives. "From our work with diverse suppliers, to outreach and support in our communities, and especially in the culture of our workforce, diverse perspectives are encouraged and included in all our decision making and workplace initiatives."
In June of 2020, Cox Enterprises CEO Alex Taylor united with several of Atlanta's most prominent business leaders and joined the Atlanta Committee for Progress to make a pledge "to build a more just, inclusive world." Following the summer 2020 killings of George Floyd, Breonna Taylor, and Ahmaud Arbery, as well as the ensuing protests, Taylor also posted a message to the Cox website announcing the official position of Cox toward issues of racism and inequality.
"Racism and discrimination have no home in our hearts or in our company," said Taylor. "We believe in equal rights and justice and stand with all of our employees who are peacefully protesting for much needed change. Our company's purpose is to build a better future. Doing that means playing a role in the events of today and in the years ahead. We ask ourselves: How can we evoke the change we want in the world? By being committed to human rights, justice, empowerment and by investment — of money, but also heart and soul — into all things good."
3) InterContinental Hotels Group
Keith Barr, CEO
Wayne Hoare, Chief Human Resources Officer
On its Our Diversity & Inclusion Story handout, InterContinental Hotels Group promotes the fact that 38% of its global senior leaders are women, and also lists its responsible business targets, which are to increase the percentage of its diverse IHG senior leaders with respect to gender, ethnicity, and nationality, and to increase the percentage of women working in managerial and operations roles in IHG-managed hotels. 
To help make their workplaces more welcoming for women in management, IHG began to offer industry-leading parental-leave packages to its employees. This includes six weeks of paid leave which increases to 12 weeks after two years of continuous employment. As a result of this, IHG reports that 95% of its women employees return to IHG after completing parental leave.
In early 2020, IHG earned a 100 percent score on the Human Rights Campaign Foundation's Corporate Equality Index (CEI) and was recognized as a "Best Place to Work for LGBTQ Equality" for the sixth year in a row.
When interviewed for HR Grapevine Magazine in 2019, IHG's outgoing chief human resources officer Ranjay Radhakrishnan declared diversity and inclusion initiatives to be "a business necessity" rather than a mere social importance, and further asserted that businesses and organizations that only engage in D&I programs for the sake of branding will ultimately lose credibility.
During the summer of 2020, IHG joined 14 other travel and hospitality companies by signing Business in the Community's Race at Work Charter, thereby publicly affirming their commitment to prioritizing action on race within the hospitality industry.
In 2019, IHG CEO Keith Barr placed third overall on HERoes' list of "Top 40 Advocate Executives." HERoes credited Barr as a founding member of the advisory board for both Women in Hospitality and the Travel and Leisure 2020 group, and as a member of The 30% Club, which seeks to increase gender diversity at board and senior management levels. In response to receiving the award and being interviewed by Yahoo, Barr downplayed the idea that he has a full understanding of diversity and inclusion.
"As a white, almost 50-year-old male, I have not had the experiences that have challenged much of our employee population who are LGBTQ, women, [or from an] ethnic background — I haven't faced that," said Barr. "To think I really understand the issues is arrogant."
4) Coca-Cola

James Quincey, CEO
Lori George Billingsley, Chief Diversity and Inclusion Officer
In her 2019 book Diversity, Inc., New York University professor Pamela Newkirk devoted an entire chapter to Coca-Cola's attempts to address endemic racial discrimination following the payout of a $192.5 million settlement in response to a racial discrimination lawsuit in 2000. 
Newkirk explained to Strategy + Business Magazine how Coca-Cola almost immediately installed a task force specifically to address racism in the company: "Over the next four years the climate and composition of Coca-Cola's workplace began to change, first gradually, as the task force nudged and sometimes dragged the company into compliance with the court agreement."
Since the lawsuit, Coca-Cola has racked up several awards for its diversity efforts, including awards from Hispanic Business Magazine as one of the "Diversity Elite 60," and from Comparably as a "Best Company for Diversity." It also placed fifth on Forbes Magazine's list of "Best Employers for Women."
Coca-Cola presently maintains eight Business Resource Groups, including the African American BRG, the Asian BRG, the Hispanic Leadership BRG, the KO-Gen BRG (multigenerational), the LGBTQA BRG, the Military Veterans BRG, This-Ability BRG (disabled employees), and women's LINC BRG (women's career advancement).
In response to race-based violence in Coca-Cola's home city of Atlanta, the company's CEO James Quincey penned an official message to all employees of Coca-Cola. 
"Our hearts break when we see our communities in pain throughout the United States, and especially in our company's hometown," said Quincey. "We stand as one with our employees, business partners and communities in rejecting racism and discrimination. We share their anger, fear, sadness and disappointment over the lack of progress in protecting Black Americans and people of color from acts of racism and injustice. We strive for an inclusive world where all voices are heard. Coca-Cola joins Atlanta Mayor Keisha Lance Bottoms, and community leaders across North America, in the call for peaceful protests with purpose. We reject all forms of violence and destruction."
5) Home Depot

Craig Menear, CEO
Beatriz Rodriguez, Chief Diversity Officer
A 2005 article from the St. Louis American about how Home Depot had brought 130 new jobs to the diverse North St. Louis County community mentioned how the company referred to diversity as "… the catalyst for innovative thinking, entrepreneurial spirit and new ways of building communities." When quoted for the article, Home Depot's chairman Bob Nardelli said "The Home Depot truly believes in the ability of all of our people and celebrates our diversity. We all wear the orange apron, but we represent many backgrounds and interests in the genuine spirit of an inclusive culture."
Since then, Home Depot's commitment to organizational diversity and inclusion has become even more formalized. The company's seven current Associate Resource Groups include African American Pulse, Inspira (Hispanic and Latin American), Limitless (employees with disabilities), the Military Appreciation Group, THD Pride (LGBTQ), Pan Asian Waves, and The Women's Link.
In 2017, Home Depot was named to Mogul's inaugural list of the "Top 100 Innovators in Diversity & Inclusion." That same year, Home Depot's chief diversity officer Beatriz Rodriguez said to the Atlanta Tribune, "We can proudly say our employees seem more engaged than ever. Diversity and inclusion, and safety are tied for number one as the most favorable categories that our associates rate Home Depot in."
Two years later, Rodriguez received the honor as "Top Diversity and Inclusion Officer" at Atlanta Business Chronicle's 2019 Diversity and Inclusion Awards. The award is given to "… individuals whose primary job is promoting diversity within their organization and who have shown leadership, commitment and motivation — driving the diversity agenda throughout the organization and the wider community."
When Home Depot CEO Craig Menear was interviewed at Michigan State's Eli Broad School of Business and asked what he thought Home Depot's secret to success was, he responded by crediting Home Depot's diverse culture.
"Diversity is critical for us to understand the needs of our customers, and it brings different points of view to the table when you're making decisions," said Menear. "Last year, 47 percent of Home Depot's new hires were diverse. Diversity and inclusion is critical to understand our customers – whether that be communication style or speaking a different language, or understanding where our customers are coming from." 
For resources to help your company with its diversity and inclusion initiatives, check out our insights.