For several years, Austin has been in the midst of demographic shifts that have reshaped the way it is viewed throughout the United States. On a recent list produced by the City of Austin about the top ten demographic trends ongoing within the city, six of the trends dealt directly with population increases relative to racial and ethnic diversity, along with the prevalence and spread of diverse groups of people within the capital of Texas.
Despite Austin garnering a reputation as a burgeoning hub for social progress, there is still work to be done in several critical areas. The Austin Business Journal pointed out that Austin did not crack the top 40 cities on SmartAsset's 2019 list of the best cities for women in the tech industry. Moreover, it placed fifth among ranked Texas cities behind Houston, Fort Worth, Plano and Irving. Despite being considered largely progressive, Austin has a long history of gentrification as well as racial division along I-35, one of the city's largest highways. 
At the same time, business leaders in the Austin area are taking steps toward remediating these issues. By the middle of 2020, several of Austin's most prominent business leaders were voicing their support for new diversity initiatives in their own organizations, and others throughout their respective industries. 
Out of respect for the leadership shown by these Austin executives in the area of DEI, and also as encouragement for other industry titans to follow suit, here is a list of five Austin executives that are getting diversity, equity and inclusion right. 

Indeed
Chris Hyams, CEO
LaFawn Davis, Vice President of Diversity, Equity, Inclusion and Belonging
Indeed has received several awards for diversity and inclusion from Comparably over the last few years, including awards declaring Indeed to be a "Best Company for Diversity" in 2017 and 2018, and an award for CEO Chris Hyams for his placement on the list of "Best CEO's for Diversity" in 2019.
The Inclusion page of the Indeed website states that the company is "… committed to advancing, cultivating and preserving a culture of diversity, inclusion and belonging because it makes us a stronger, more successful company, and because it directly aligns with our mission to help all people get jobs." This commitment is made evident through the promotion of Indeed's Inclusion Resource Groups (their spin on ERGs), which service ten different diverse communities within Indeed's organizational hierarchy. These resource groups include the International Inclusion Group, iPride Inclusion Group (LGBTQ employees), All Generations Empowered (multi-generational workforce interaction), and Access Indeed (employees with disabilities).
As part of its function as an employment search engine, Indeed even goes so far as to advise other organizations on ways they can effectively integrate diversity and inclusion principles into their operations through regular blog postings. One such post from 2020 advised other businesses to reassess their onboarding practices to make sure they are free of cultural red flags, and to consider using artificial intelligence as a way to prevent bias from creeping into hiring decisions.
In May of 2020, LaFawn Davis, Indeed's vice president of diversity, equity, inclusion and belonging was named to Fast Company's inaugural list of the 50 most influential and innovative queer women and non-binary people in business. This was heavily promoted by Hyams on Twitter, indicating celebration of diversity at the very highest level. 
A few months later, during a summer of racial unrest, Hyams published a statement on LinkedIn professing his support for the Black community at Indeed.
"To the Black community at Indeed, thank you for showing up every day in the face of this unimaginable weight," said Hyams. "I encourage you to take the time you need to engage with the community and focus on your mental health. Please use the resources Indeed makes available like Open PTO and SupportLinc. I want Indeed to be a place where everyone can bring whatever burden they carry, and feel safe knowing that burden is acknowledged."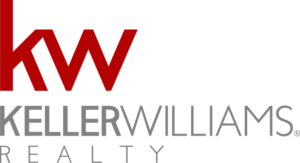 Keller Williams
Gary Keller, Executive Chairman
Leslie Vander Gheynst, VP of People
On the Comparably website, Keller Williams ranks in the top 5% for all U.S. companies with 10,000 employees or more in relation to their diversity score for women and employees of diverse backgrounds. The Comparably diversity score is intended to provide insights into how diverse employees feel and rate their work experience at Keller Williams Realty across various culture dimensions.
In 2020, Keller Williams was the second ranked company in the Austin area on Forbes' list of the "Best Employers for Diversity." Later in the year, Keller Williams placed sixth overall on Forbes' list of "Best Employers for Women," a high ranking that was buoyed by the fact that 50% of the members of the company's executive team are women, as are 55% of all Keller Williams franchise operational leaders. 
In the summer of 2020, Keller Williams added "Equity: Opportunities for all" to its core belief system, and by the fall it had also added the Diversity, Equity and Inclusion Committee to its local leadership councils.The stated goal of this committee is "…to establish a platform for each market center to develop and promote strategies and best practices within the realms of racial, social, sexual, gender, age, disability, socio-economic, and religious diversity for the betterment of Keller Williams culture."
In June, Keller Williams executive chairman Gary Keller posted a public condemnation of racism to all Keller Williams employees, and also announced the creation of a task force within the International Associate Leadership Council to produce recommendations for actions to eliminate any racial disparity within Keller Williams, along with ways the company can support racism-combating efforts in communities where Keller Williams employees live and work.
"The truth is that racial injustice and inequality persists," said Keller. "And, in order to help change that, it's critical to not only say something about it, but to do something about it. I believe that the real estate community has a unique opportunity to promote healing and reform. The first step is reflection and thoughtful self-examination. Then, we listen. We learn. We speak up. That's how change happens. We know many of you are past this stage. And, from you, we need your leadership."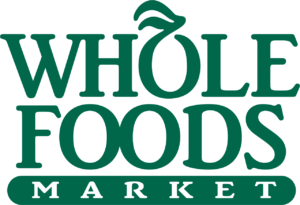 Whole Foods Market
John Mackey, CEO
Ray Malouf, Vice President of Talent and Acquisition
Whole Foods Market garnered a reputation for inclusiveness early on when it became one of the first major corporations to offer full benefits to same-sex partners back in 1998. That commitment to the LGBT community continues to the present day, with promotions like 5% Days, which raises money for LGBT organizations all over the United States.
Back in 2012 when Whole Foods was celebrating its 15th consecutive year on Fortune Magazine's list of the "100 Best Companies to Work For," it was also ranked as the 16th most diverse company to work for on the strength of its workforce in which 43% of all the employees were from diverse ethnic and racial groups, and 44% were women.
Since then, Whole Foods has made Fortune's "Best Companies" list an additional five times, and has maintained its percentages of diverse employees and women. This is further exemplified by its present rating on Comparably, which lists Whole Foods among the top 15% of all companies for diversity. 
In September of 2020, Forbes Magazine ranked Whole Foods number one overall on its list of "Best Employers for New College Graduates." Forbes included opportunities for career advancement and the effectiveness of diversity and inclusion efforts as part of the methodology when ranking companies for the list. It has also charted on Forbes' list of the "Best Employers for Diversity" in each of the three years that a list has been produced. 
The Whole Foods Declaration of Interdependence is the predominant document that lays out the mission and values of Whole Foods. In its section dealing with team member growth and happiness, the Declaration states:  "We design and provide safe and empowering environments where highly-motivated people can flourish and reach their highest potential. We strive to build positive and healthy relationships. 'Us versus them' thinking has no place in our company. We earn trust through transparent communication, open door policies and inclusive people practices. We appreciate and recognize the good work that our fellow Team Members do every day."

University of Texas
Jay Hartzell, President
Leonard Moore, Vice President of Diversity and Community Engagement
The Diversity page of The University of Texas website states that the university "… embraces diversity in many forms. The university is dedicated to attracting highly-qualified students, faculty and staff with a wide range of backgrounds, ideas and viewpoints. This includes those from all races and ethnicities; first-generation college students; women; and others who have been historically underrepresented on campus." On the page, the University of Texas declares itself to be a university "with a past history of denying equitable access to qualified students" and further states that the university now recognizes the benefits of creating an inclusive environment for its students.
The College Factual website presently ranks the diversity level at the University of Texas to be superior to the U.S. national average in several categories, including ethnicity, gender, and the geographic origins of its students. 
In June of 2018, Leonard Moore was permanently hired as the university's vice president for diversity and community engagement after serving in the role on an interim basis for 13 months. He also serves as an American history professor at The University of Texas. 
The news report announcing Moore's hiring was accompanied by a reminder of the university's selection as a "Diversity Champion" by INSIGHT Into Diversity Magazine in 2016. The university repeated the feat in 2017, and has retained its ranking as one of INSIGHT's Top Colleges for Diversity every year since. 
In July of 2020, University of Texas president Jay Hartzell penned a letter to the university's community declaring several initiatives that would be underway in order to turn the University of Texas into a more diverse and welcoming institution. Among the changes proposed by Hartzell were the renaming of a building that had previously been named to honor a segregationist faculty member, the renaming of an athletic field to honor a pair of the university's famous Black athletes, the allocation of $1 million to expand the recruitment of underrepresented students in key Texas communities, and the creation of a new website to track the progress of Hartzell's promised changes.
The changes were proposed, in part, because talented Texas students who were qualified to attend the University of Texas were choosing to attend other schools.
"Obviously, these talented students had many college options and made choices for a variety of reasons," said Hartzell. "Equally obvious to me is that many of those talented students do not believe our campus will be a welcoming home to them, and that we have not provided enough resources to ensure they will get all that is possible out of a UT education. I have heard this from current and former students, from faculty members, and from staff members. It is clear from these conversations and from the data I've reviewed that we can do better. So, together with the support of other members of university leadership, I am announcing a series of initiatives today to change that."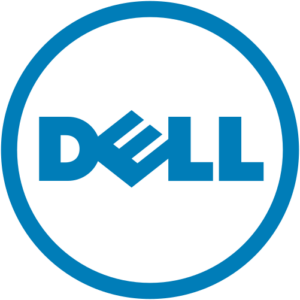 Dell Technologies
Michael Dell, CEO
Brian Reaves, Chief Diversity and Inclusion Officer
Dell Technologies has been earning awards for diversity and inclusion since the early 2000s, and has most recently been honored with yet another appointment to Forbes Magazine's 2020 list of "America's Best Employers for Diversity." 
Dell presently maintains 13 Employee Resource Groups, including Asians in Action, the Black Networking Alliance, Family Balance, Interfaith, Pride, True Ability, Veterans & Supporters, and Women in Action. According to the company's Diversity & Inclusion Report, one third of all Dell employees participate in at least one of the 13 ERGs, which amounts to 86,000 total ERG memberships. 
Dell CEO Michael Dell told Technology Magazine that the Employee Resource Groups were created specifically for employees with common interests or backgrounds to bring their collective voices together to improve business operations. 
"Our ERGs are one way we demonstrate our company-wide commitment to creating an inclusive culture, which also gives our team members an opportunity to be involved in driving personal and professional development through mentoring, volunteerism, networking, leadership development and community involvement," Dell said.  
In its Cultivating Inclusion statement, Dell laid out 22 goals that it hoped to achieve by 2030, and two specifically dealt with the areas of diversity and inclusion. Specifically, the company intends for 50% of its global workforce and 40% of its global managers to be women by 2030, and 25% of its U.S. workforce and 15% of its managers to consist of Black and Latino employees by that same year. The company also declared that tackling unconscious bias would be a major area of concentration during the next decade.
During an interview with Forbes Magazine, Dell's chief diversity and inclusion officer Brian Reaves described Dell's MARC program. Standing for "Many Advocating Real Change," MARC was originally created as a program intended to combat unconscious bias within the management staff, but Dell has hopes that all of its worldwide employees will complete the MARC program within the next two years. 
During an interview with Yahoo Finance, Michael Dell lamented that the tech industry had failed to adequately address the lack of diversity in its collective workforce.
"We have for a long time embraced diversity inside our company," said Dell. "Not saying we're perfect at it, but I think we've created the conditions for success and in a bit of a silver lining, I think this has opened up the conversation in a new way. Ultimately, I'll just say I'm not real optimistic that government forces are going to drive the change here. I think it's going to be up to companies to create the conditions and the opportunities for success for the communities that have not had them. Recent incidents have kind of redoubled our resolve around the goals that we've had. Hopefully that will lead to positive change for communities of color."
For resources to help your company with its diversity and inclusion initiatives, check out our insights.