With everything going on in the world, it's easy to get bogged down when thinking about tackling diversity, equity, and inclusion (DEI), particularly when it comes to our workplaces. Yet, many companies and their leaders are getting it right, implementing best-in-class DEI initiatives.
In some respects, few U.S. regions can boast track records on diversity and inclusion that are on par with North Carolina. According to a study by the NC Tech Association, North Carolina ranks highest among all U.S. states in terms of the percentage of women working in the technology field (35.5%), trailing only Washington, DC in this category.

While much process is being made, there is critical work that still needs to be done. The same NC Tech study ranked North Carolina 22nd amongst U.S. states in terms of the percentage of tech workers identifying as culturally diverse compared to the state's overall population.
Fortunately, many executives have heeded the call to action and implemented programs to address shortfalls in equity, prioritize diversity and inclusion initiatives, and create welcoming environments that embrace workers' individuality. 
With this in mind, here are five executives in the Triangle who are active champions of diversity and inclusion, along with the specialized executives they have appointed to spearhead their organizations' DEI efforts.
Vincent Price, President – Duke University, Durham
Kimberly Hewitt, Vice President for Institutional Equity & Chief Diversity Officer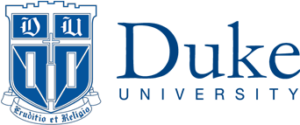 In 2020, Forbes ranked Duke University number eight in the U.S. on its 'Best Employer for Diversity' list. This lofty positioning also permits Duke University to lay claim to being the best employer for diversity in the entire state. 
Duke University president Vincent Price publicly stated his belief in the importance of diversity and inclusion initiatives during a 2016 Duke Today interview.
"Without diversity, we fail in our mission," Price said. "Because in a mirror, we see only what we already are, what we already know. And we fail in our mission without inclusion – without the generous embrace of those so different from ourselves, in a welcoming community where every member feels they belong – because if we lack the confidence to encounter difference, we will tend naturally to seek out those people and ideas most agreeable to ourselves." 
Price's support of diversity has continued. In 2020, Price used that summer's Juneteenth celebration as an opportunity to commit the Duke community to a directed, five-step plan designed to further push diversity initiatives. In his email to all Duke students, faculty, and staff, Price concluded by saying: "These actions are only a starting point. Righting the wrongs of history will take time, and our efforts will need to be focused and sustained. We must also be far clearer about our goals and transparent as we work toward them."
James Goodnight, CEO – SAS Institute, Cary
Jenn Mann, Executive Vice President and Chief Human Resource Officer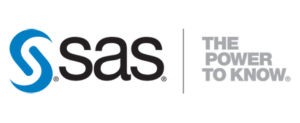 In September of 2020, People Magazine partnered with Great Place to Work, a global authority on workplace culture, to identify "50 Companies that Care." SAS Institute of Cary was given a place on that list. This is just the latest award for an organization that is regularly recognized for its commitment to the health and wellbeing of its workers, and this commitment includes prodigious effort in the areas of diversity, equity, and inclusion.
Among the internal D&I programs publicly promoted by SAS are its Black Initiatives Group, which provides STEM education and opportunities to Black employees, SAS Pride, which encourages a safe and welcoming network to LGBTQ employees and allies, and SAS Intercultural Connection, which is devoted to furthering international inclusiveness at SAS.
In 2017, SAS Institute founder and CEO James Goodnight became a signatory to the CEO Action for Diversity & Inclusion to publicize his company's commitment to the furtherance of diversity in the workplace. Additionally, the SAS Culture Code lists specific actions to be taken in support of diversity and inclusion including the recruitment of women, veterans, people with disabilities, and other underrepresented communities in technology through various programs and outreach efforts. SAS also signed the HBCU Partnership Challenge pledge to create strategic partnerships with Historically Black Colleges & Universities.
"We believe a diverse workforce brings unique talents and inspires teams to create software that can change the world," said Goodnight in a personal statement attached to the SAS Culture Code. "Great minds don't always think alike, so we make it a priority to promote an environment where varied perspectives are encouraged. Big ideas ignite when everyone is treated with fairness and respect."
Dr. Tunde Sotunde – Blue Cross & Blue Shield of North Carolina, Durham
Cheryl Parquet, Director of Community and Diversity Engagement

When it comes to community improvement initiatives, Blue Cross & Blue Shield (BCBS) of North Carolina is known for putting its money to work. Under the direction of the BCBS Community and Diversity Engagement department, BCBS employees not only devoted more than 12,000 volunteer hours to working in North Carolina's diverse communities in 2019, but they also privately donated $1.4 million to nonprofit organizations, which was matched by BCBS itself.
BCBS is also generous when it comes to opportunities to improve the education and employment prospects of underrepresented groups. To help minimize a projected shortfall in the availability of nurses, BCBS made a direct investment of $1 million to Winston-Salem State University's (a historically black university) Division of Nursing in 2018. Much of the investment provided scholarships to nursing school students and to improve the infrastructure of the school's training facilities.
Another example of BCBS's commitment to diversity and inclusion was on display in early 2020. BCBS invested $8 million in North Carolina's rural communities to help reduce the elevated rates of drug and alcohol use, injury, suicide, teen pregnancy, underinsurance, and uninsurance in those underfunded rural areas that serve as the homes of 40% of all North Carolinians.  
BCBS further cemented its commitment to diversity in 2020 by making Nigerian native Dr. Tunde Sotunde the first-ever Black CEO in the organization's history.
"Blue Cross NC has a deep history of embracing diversity and inclusion, as evident in its ranking as one of Forbes' Best Employers for Diversity," said Sotunde in an interview with WRAL Techwire. "My appointment as the first African American CEO is just more evidence of this, and sends a strong message, internally and externally, that we are deeply rooted in fairness and equity for all, irrespective of race, color, ethnicity, and other factors."
Dr. E. Wayne Holden, CEO – RTI International, Research Triangle Park
Kristina Brunelle, Head of Global Diversity and Inclusion

Long before his appointment as the CEO of nonprofit research juggernaut RTI International, Dr. E. Wayne Holden had a clear and public interest in diversity. While working in the Department of Pediatrics and the University of Maryland School of Medicine, Holden conducted a great deal of research into the delivery of health services, including an article titled "The Effect of Racial and Ethnic Diversity on the Delivery of Mental Health Services in Pediatric Primary Care," which was published in the Journal of Clinical Psychology in Medical Settings in January of 1998.
Research topics aside, the scope of the research conducted at RTI International necessarily lends itself to the assembling of a diverse collection of workers and researchers. The RTI workforce boasts employees from more than 100 nationalities who are in possession of more than 250 assorted degree types ranging "from accounting to zoology," as boasted by the company's diversity and inclusion webpage. 
To support their diverse workforce, RTI has developed several employee resource groups (ERGs), which work to enhance professional growth and promote multicultural understanding. Current ERGs that are actively benefiting the RTI workforce include the Accessibility ERG for employees with disabilities and other debilitating health conditions, the Special Needs Caregivers ERG for employees who care for relatives in need of special care, and also ERGs for women in stem, Asian American employees, Black employees, LGBTQ+ employees and their allies, and military veterans. 
"At RTI, our policies, procedures and processes revolve around ensuring that we provide an inclusive workplace that is accommodating and welcoming to all employees," said Holden, in a press release responding to RTI being named one of Forbes Magazine's 'Best Employers for Diversity.' "We know that our mission to improve the human condition starts from within and we celebrate and value our diverse workforce."
Lynn Good, CEO – Duke Energy, Durham
Joni Davis, Chief Diversity and Inclusion Officer

In 2017 alone, Duke Energy received several awards, including "The Above and Beyond Award" for its commitment to maintaining the employment of their military workers while they went on active duty, the "Best Companies for Diversity Award" from Black Enterprise Magazine for maintaining diversity within their employee base, senior management and suppliers, the "Edison Institute Excellence Award" for advancing purchasing opportunities for suppliers of diverse backgrounds, and was also given a perfect score of 100% from the Human Rights Campaign, marking Duke Energy as being among the best places to work for LGBT equality. 
Duke Energy maintains a standing council on diversity and inclusion, which maintains an inclusive culture to facilitate leadership and employee engagement. The council serves "to advance diversity and inclusion from an initiative to a core value by creating a platform for learning, understanding, and meeting the unique needs of our employees." The activities of the council include workplace initiatives to heighten awareness and educate the Duke Energy workforce on the business case for diversity and inclusion. 
​In addition to Duke Energy's internal focus on diversity, it also donates more than $30 million annually to support diversity within North Carolina's communities, with the focus on education, workforce development, and environmental programs.
In the process of aligning Duke Energy with the goals of CEO Action for Diversity & Inclusion, Duke Energy CEO Lynn Good said in a statement, "Our employees don't turn off their emotions when they come to work – and we don't want them to. We're committed to creating a safe environment for them to share their views because we've already seen how this can foster more compassion and wellbeing among our employees."

For resources to help your company with its diversity and inclusion initiatives, check out our insights.