As the year quickly comes to an end, the time for holiday shopping has begun. The festive season is the perfect opportunity to support small businesses and show your commitment to diversity and inclusion. 
We have compiled a list of inclusive gifts that will encourage discussion around diverse topics. Whether you're contemplating the perfect present for your direct reports, longtime clients, or colleagues, here are suggestions for everyone on your corporate gift list.
Books – especially fiction – are a great way to broach conversations about diversity. Our list begins with an array of culturally diverse fiction for adults and children, segues into leadership and strategy books, and wraps up with tips and suggestions for non-literary gifting.
Just in time for the holiday shopping, The Diversity Movement makes gifting a little easier with a 25% discount on hard copies of our best-selling titles: Underestimated: A CEO's Unlikely Path to Success and The Inclusive Language Handbook. In order to ensure gifts arrive in time for Hanukkah, place holiday orders by December 3. For Christmas delivery, be sure to order by December 10. Add a copy to your wishlist. 

Diverse Fiction for the Holidays
Diverse books serve as "mirrors and windows," allowing people from underrepresented groups to see themselves and be seen by others. This selection of books allows readers to look through windows and connect with other cultures.
In his debut novel, Oscar Hokeah, masterfully weaves a tale of a Cherokee and Mexican youth's struggle with suppressed identity and the freedom that comes with embracing one's heritage. Touching on police corruption, tribal traditions, and the importance of community, young Ever learns from the trials and testimonies of the generations before him.
Tracey Lien's takes readers into the world of a Vietnamese Australian woman, Ky, as she searches for clues to the mysterious murder of her brilliant younger brother. As Ky's journey flows from 1996 to the present, Lien touches on colonialism, the Vietnam War, seeds of violence, and survival choices of minority groups in this gripping drama.
National Book Award Finalist Sarah Thankam Matthews introduces Sneha, a recent college grad trying to live up to the expectations of her parents back home in India. Readers journey with Sneha as she grows stronger friendships, falls in love with a beautiful female dancer, and deals with job loss and looming eviction – all while building her own unique community.
This short story by Roshani Chokshi craftily combines various fairytales, lost love, and contemporary wit. Poison, forgotten love, witches, and a magical cloak are all a part of protagonists Imelda and Ambrose's journey to reclaim what's lost.
International Latino Book Award recipient, Ayo de Leon, touches on corporate corruption, climate justice, and government surveillance in her page-turning latest novel. Yolanda Vance, lawyer turned infiltrator of an alleged extremist organization, is stuck between a cause for her people and the nation's largest law agency.
Other "window" books that engage readers: 
Saving Ruby King

by Catherine Adel West

The Fire Keeper's Daughter

by Angeline Boulley

There, There

by Tommy Orange

When the Apricots Bloom

by Gina Wilkinson 

On the Rooftop

by Margaret Wilkerson Sexton
Children & Family Reading
Discussing race, culture, and ethnicity with children can be uncomfortable for the adults in their lives. Books, such as Raising Antiracist Children, help parents initiate tough conversations. For younger children, picture books and stories help introduce valuing differences in an age appropriate and natural manner. 
In this fable, D. M. Whitaker and her son Duce, lead young readers down the path to accepting differences and making new friends. 
Adults and children alike will be inspired by the young activists in Michael G. Long's book.  Long combines storytelling and primary documentation to craft an engaging narrative of action, inspiration, and advocacy by youngsters willing to take change into their own hands. 
Educator turned author, Brittany Gonzalez, introduces Dwight the Panda, who sees everything in black and white. Right along with Dwight, children learn to embrace neurodiversity and grow social emotionally as Gonzalez provides actionable strategies to handle big emotions. 
In this beautifully illustrated picture book, Subra Subramaniam shares the biography of talented singer and activist, M.S. Subbulakshmi. Growing up in a time where girls were forbidden to perform in public, Subbulakshmi fought her way to fame while advocating for women's rights, justice, and peace.
Corporate Gifts With Purpose
Inclusive thought leadership and inspirational corporate success stories make for meaningful client and colleague gifts. Fortunately, the holidays provide much needed down time for reading and reflection.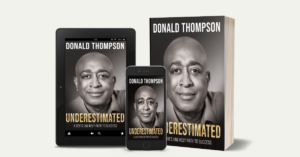 The Diversity Movement CEO Donald Thompson crafts his life moments into a thoughtful leadership guide and unique autobiography. From a college dropout to a business owner, Thompson's creativity, resilience, and determination are inspiring. His life lessons and careful reflections combine into a motivating guide for success.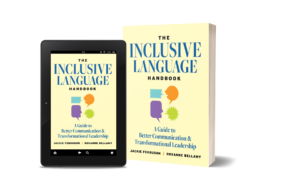 Inclusive language is about more than being politically correct or unoffensive. With this handbook from The Diversity Movement, leaders will learn to communicate confidently through intentional word choice that shows values, creates a welcoming environment, and builds powerful working relationships.
Perrine Farque, founder of London's leading diversity and inclusion consultancy firm, demonstrates the impact of inclusivity on organizational performance and guides leaders to create a welcoming workplace environment.
Uplifting Impact's founder, Deanna Singh, facilitates executives on a journey to gain buy-in, implement inclusive policies, create a retention plan, and train your DEI trainers.
When three powerful women – a C-suite exec, a university president and renowned researcher, and a well-being coach – unite, they distill their collective knowledge into seven meaningful practices for succeeding and thriving in leadership.
Ways to Support Diversity During the Holidays
For gifts outside the literary genre, shopping small is a great way to support inclusion while purchasing family or corporate gifts. Here are a few tips to shop inclusively this holiday season and make a real economic impact.

Keshelda Miller is an educator and freelance content writer. Holding degrees in communication and education, this Midwest native writes educational articles, guest blog posts, and B2B content.