Want to learn more? Gain insights, perspectives, and tools from our community of experts, DEI practitioners, and business leaders. Interested in joining the podcast as a guest?
Diversity: Beyond the Checkbox
A weekly podcast delivering diverse insights and perspectives from global leaders in business, executive education and diversity & inclusion. Hosted by award-winning content creator, author, speaker, certified diversity executive and cofounder of The Diversity Movement, Jackie Ferguson.
High Octane Leadership
Welcome to the High Octane Leadership Podcast with Donald Thompson, a place where dream chasers can hear inspiring stories from guests who forged paths to success. Host Donald Thompson is a successful entrepreneur, investor, advisor, and speaker dedicated to sharing best practices and lessons learned to help others achieve their goals and strive toward next-level greatness.
Tune in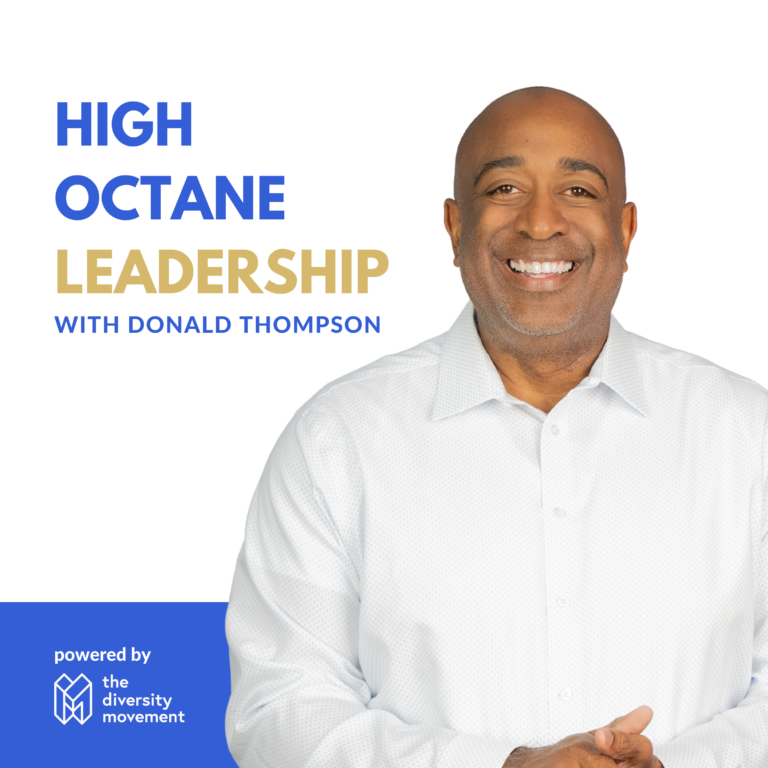 Interested in being a guest on the podcast?
Complete the form to share why you or the person you're recommending would be a great guest.