This post is part of a series about companies and executives recognized for their commitments to diversity and inclusion.
Across the world, many cultures are adept at creating environments, communities, and workplaces that are inclusive. As these cultures get less and less diverse, inclusion and equity practices have to get more and more intentional. In European countries that are predominantly white, for example, some companies are making diversity and inclusion an organizational imperative. As we in the United States increasingly prioritize these culture-enhancing, growth initiatives, here are a few companies who are getting it right in Europe. 
In 2005, a European Commission survey revealed that the 83% of European companies with diversity policies in place at that time were clearly benefiting from them. Stories provided by the nearly 800 organizations that took part in the survey also yielded specifics about the benefits produced by those diversity-friendly policies, such as one company that credited its decrease in employee turnover – reduced from 25% to 7.5% in four years – to its new diversity protocol. 
Since then, European businesses have been viewed in some circles as the world leaders in diversity and inclusion initiatives, often dominating worldwide rankings of companies listed on diversity and inclusion indexes. In 2018, leaders from more than 50 of Europe's largest companies signed the European Roundtable of Industrialists' pledge to openly affirm "the value that a diverse workforce can offer" through the #EmbraceDifference campaign. 
By late 2019, diversity and inclusion had gained such traction within the European business community that the Financial Times had sufficient data to evaluate 10,000 European companies and place 700 on its inaugural list of Diversity Leaders.


Booking.com, Netherlands
According to the Financial Times ranking of 700 European companies that excel as Diversity Leaders, Booking.com is the foremost organization in all of Europe for championing diversity and inclusion.
Gillian Tans, the CEO and chairwoman of Booking.com and the seventh employee ever hired by the startup company in 2002, has gone so far as to make sure the chatbots and other machine-learning tools designed by Booking.com's predominantly English-speaking, male design teams remain free of gender bias, while also doing what she can to increase the percentage of women on the Booking.com leadership team.
In 2018, as a direct response to its own research showing that nearly half of all women in tech felt that sharing their experiences with other women would help improve global tech diversity, Booking.com created the Women in Tech Lounge to provide women with that very opportunity.
While acknowledging the 140 different nationalities employed by Booking.com, the company's global head of inclusion, diversity, and belonging, Chuck Stephens, explained that Booking.com is not satisfied with limiting the definition of diversity solely to the broad range of nationalities employed by the company.
"We take a very wide view of diversity, which includes all the characteristics a colleague might use to define themselves – such as gender, ethnicity, sexual orientation, gender-identity, physical ability, age, language skills, socio-economic status, religion, as well as introversion or extroversion, and thinking styles," said Stephens. "There are a lot of things to consider."

Colgate-Palmolive, Switzerland
Colgate-Palmolive has repeatedly been ranked as a champion for diversity and inclusion throughout the years. Prior to receiving its high European ranking from the Financial Times, the company's U.S. branch was repeatedly placed on DiversityInc's list of diverse companies, including a 2016 listing due to its recruitment of a diverse workforce at rates that have far exceeded those of most other U.S.-based companies. 
Across its worldwide locations, Colgate-Palmolive offers training programs undergirded by diversity and inclusion. These programs include Valuing Colgate People, Managing With  Respect, Leading in a Diverse Workplace, and Making Better Decisions, which is the company's unconscious bias training program. For its U.S.-based workforce, Colgate-Palmolive also offers resource groups like the Asian Action Network, the Black Leadership Network, the Colgate LGBT and Allies Network, and the Women's Network.
Colgate also formally partners with more than 20 organizations dedicated to diversity and inclusion initiatives, including Diversity Best Practices, the National Association for Female Executives, DiversityInc., the American Association for People with Disabilities, the United Negro College Fund, Proud To Be Latina, Red Shoe Movement, and the Asian American Business Development Center.
In response to the 2020 outbreak of protests in America, Colgate-Palmolive president & CEO Noelle Wallace addressed all of Colgate-Palmolive's global employees through an open letter entitled "A Time for Understanding."  
"For many of us, our Colgate workplace is one of the most diverse spheres of our lives, and it affords us the opportunity to build trust and understanding," said Wallace. "We cannot fix all that is broken in this moment, nor can violence be used as a means for change. The change we need will come by listening closely to one another for true understanding and by acting with heartfelt kindness. When we do this within our Company, we affirm the humanity that binds Colgate people together."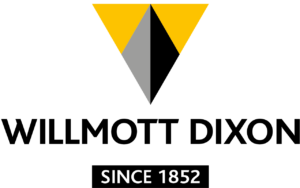 Willmott Dixon, UK
While placing third overall on the Financial Times' list of diverse European businesses, Willmott Dixon was both the highest ranking company in the United Kingdom to appear on the list, along with being the highest ranked construction company on the list. As such, they represent an industry where women make up just over 10% of the total workforce. 
In accordance with its aggressive initiative to achieve total gender parity as a leader within the historically male-dominated construction industry, Willmott Dixon became a major backer of Estates Gazette's Future Female Leaders program, which was originally launched to address the dearth of women in real estate. 
Along with its recognition for excellence in the areas of diversity and inclusion, Willmott Dixon also placed fifth on the Sunday Times' list of the UK's 100 Best Companies To Work For in 2020. They also won a Queen's Award for Enterprise in the area of sustainable development.
Aside from gender diversity, Willmott Dixon's non-white employee presence is nearly triple that of the industry average, and is 50% higher than the percentage of non-whites in the UK's general population.
Rick Willmott, the group chief executive of Willmott Dixon, spoke about the diversity within his organization while projecting that Willmott Dixon will probably reach full 50% parity in representation between men and women in 2030.
"To enable our company to be a place where employees feel challenged, content, and included, we have placed equality and diversity at the heart of everything we do," said Willmott. "We have long held the belief that diverse, complementary teams are the most effective and this belief is embedded in our values."

Infineon, Germany
Infineon freely displays its successes in the areas of gender, culture, and age. For example, as of 2019 only 27.4% of Infineon's employees resided in the company's home country of Germany, and the remainder of Infineon's employees represented an additional 110 nationalities. Sixty percent of Infineon's overall workforce is between 30 and 50 years of age, with just over 20% of the workforce being older than 50, and nearly 20% being younger than 30. 
Infineon successfully surpassed its goal of increasing its share of female executives from 10% to 15% one year ahead of schedule in 2019.
In its 2018 Corporate Governance Statement, Infineon adopted diversity requirements for the composition of its management board. The statement included the provision that Infineon had set itself the task of "… creating a working environment free of prejudice in order to foster a corporate culture in which the benefits offered by diversity are consciously utilized and where everyone can freely develop their potential in the best interest of the company."
In its efforts to embrace the diversity of its employees at all levels, Infineon's diversity management strategy encourages expressions of diversity through means that extend beyond those seen within many other organizations. This has included a diversity-themed photo competition, as well as an Infineon Diversity Cookbook – filled with recipes provided by the company's diverse staff – which was given as a gift in exchange for donations. Infineon's offices also fly the Rainbow Flag during Pride Week, and the organization officially supported the 2019 Christopher Street Day Parade during Munich's Pride Week festivities.  
When being interviewed about the benefits experienced by young Infineon employees when they spend time outside of Germany in countries like China, Infineon CEO Dr. Reinhard Ploss stressed the importance of absorbing the perspectives found in differing cultures and extracting value from them that can be applied in the workplace.
"Naturally China remains very exciting as an important growth region," said Ploss "But Japan and Europe also have plenty to offer. I think that France, Spain, the UK – to name just a few examples – are also highly interesting and highly diverse, culturally. For me it's not about young people coming home having experienced different technologies, but that they return with a different cultural experience, with a new way of thinking."

Helsana, Switzerland
With its placement in the top five of the Financial Times' list of European Diversity Leaders, Helsana was the highest ranking Swiss company included in the rankings, and also the leader among all European insurance companies.
The Principles of Behavior section of Helsana's code of conduct states: "We promote equal opportunities, diversity, and offer a work environment free from discrimination, harassment, and reprisals all kinds." In addition, on its webpage devoted to specialists and managers, Helsana proclaims that its mission is to promote affordable healthcare is reflected in its culture. As evidence of this, Helsana cites its employment of more than 3,000 workers from around 50 nations, mentions how it attaches great importance to all of its employees "irrespective of gender, religion or background," and promotes the fact that two thirds of its overall workforce is composed of women.  
In September of 2020, Helsana hosted an internal online learning event called Diversity and Inclusion: Exchange and Practical Experience. Featuring the tagline "Diversity is opportunity – inclusion is to use it!," the event featured experts who examined diversity and inclusion while sharing stories of stumbling blocks and lessons learned. 
In Helsana's internal handout, Career Life, the Diversity in All Dimensions section states, "We work with insurance consultants, IT specialists, lawyers, building technicians, and many other specialists. We offer people in all phases of life – from career starters to experienced specialists and managers – the opportunity to develop and develop further. And for us, diversity also means that everyone has the same opportunities – regardless of gender or origin."
Helsana's dedication to D&I initiatives has also extended beyond the company's walls, and into support for Switzerland's community of disabled individuals. In 2018, Helsana was one of three finalists for the Swiss Diversity Award as a result of its commitment to the Special Olympics of Switzerland.
When Monika Lanz was appointed to the position of diversity advisor at Helsana, she was interviewed about her responsibilities, and about how diversity influences day-to-day processes within Swiss companies.
"We see very positive situations here, depending on the industry." said Monika. "The patient's different languages ​​can be covered in nursing. In product development, different customer views are already present in the company and are therefore accepted. In our customer service, we can keep customer satisfaction high in telephony by speaking the languages ​​of our customers."

Santender, Spain
In October of 2020, Euromoney awarded Santender the title of "World's Best Bank for Diversity and Inclusion" during its annual "Excellence in Leadership" awards. The award was bestowed on the basis of Santender's company-wide DEI initiatives, including the establishment of a global minimum standard for parental leave in all of the countries where Santender employs workers, the creation of microfinance programs to help low-income and underbanked populations set up small businesses, and Santender's proclamation that women would compose 40-to-60 percent of its board by the middle of 2021.
Santender was a relatively early mover among European businesses when it came to DEI initiatives. As early as 2011, its U.K. branches underwent formal unconscious bias and inclusive leadership training, while also sanctioning diversity-awareness training for members of its senior leadership team.
The U.S. branch of Santender hosts several Employee Network Groups through its Diversity and Inclusion office. These include the Embrace Employee Network (LGBTQ), Conexión (Latino and Hispanic), Women's Employee Network, Black Employee Network, the Abilities Network Group (Disabled Workers), the Caregivers Network Group, and the Veterans Employee Group (Active Military and Veterans).
When Santender's executive chairwoman Ana Botin was named to the eighth position on Forbes' 2019 list of "Power Women," her decision to direct the bank's resources to support small enterprises and women-owned businesses was highlighted. In January of 2020, she attributed the fact that Santender joined The Valuable 500 as being emblematic of Santender's dedication "… to embed a truly inclusive workplace and to promote quality education for people with disabilities."
"We are committed to building a more responsible bank and have set a number of ambitious targets to help us achieve that goal," said Santender, in response to receiving the "World's Best Bank for Diversity and Inclusion" award from Euromoney. "We have much still to do but are making real progress and are extremely grateful that Euromoney has recognised our efforts to build a more diverse and inclusive organisation."

Chiesi, Italy
On September 25, 2018, Chiesi created WE Act Day as a company-wide event intended as a celebration of the birth of the organization's 17 sustainable development goals. By the time of the 2020 iteration of the event, Chiesi had added a session on diversity and inclusion to the event as a concern considered to be closely linked to its ongoing sustainability efforts. Chiesi's primary areas of focus within DEI during WE Act Day were listed as female leadership and generational differences.
Following Chiesi's official signing of the EU Platform of Diversity Charter for Equal Opportunities and Equality of Work – which was created as a platform for the discussion of best practices for the development and implementation of diversity and inclusion policies – the company announced on Facebook that this was evidence that diversity and equal opportunities remain founding values that Chiesi still adheres to.
When Chiesi's value and sustainability manager Cecilia Plicco was interviewed by PharmaRetail in September of 2020, she promoted the actions related to corporate welfare Chiesi had taken to promote the well-being of the Chiesi Group's 6,000 global employees. As the most significant action, Plicco touted the creation of a committee to deal with diversity and inclusion, "… created with the aim of enhancing the diversity that is present in the company and promoting an inclusive environment that guarantees motivation and fairness."
One month later, when Chiesi's head of value and sustainability Maria Paola Chiesi accepted the "Work Life Balance Friendly Company" award from the Marisa Bellisario Foundation, she mentioned how Chiesi had launched a series of DEI activities "… to strongly affirm that diversity of gender, generation, skills , sexual orientation, ethnicity, religion, opinion and culture are an integral part of this organization. These are the foundations on which the Chiesi Diversity & Inclusion Committee was born, committed to structuring a strategy for engaging and involving people on the importance of openness to differences." 
After Chiesi received the highest position of any Italian company in the Financial Times ranking of "Diversity Leaders," the company's head of global human resources, Giacomo Mazzariello, spoke about the motivation that the high ranking would provide to workers throughout the Chiesi organization.
"We proudly receive this international recognition, a symbol of how our company is already recognized by its employees as a place where diversity and inclusion are not two simple concepts but a tangible reality," said Mazzariello. "For us this is a starting point that gives us a further push towards a global improvement of our policies aimed at guaranteeing all those who make up the large Chiesi family feel free to express their professional and personal potential."
For more resources to help your company with its diversity and inclusion initiatives, check out our insights.