A CEO's Unlikely Pathto Success
A story of grit, determination, hustle, and humility, Underestimated is the epic tale of a Black leader who faced down the obstacles inherent in contemporary American society – with the odds stacked against him – to ultimately achieve his dreams. Thompson paved an unlikely path to success by trusting in his own inherent drive and talents. Underestimated reveals his unique journey, stopping along the way to uncover the lessons learned, as well as the inspirations and habits you can utilize. Thompson's inspirational story will help you awaken your greatest potential and ultimately unlock your own dreams in business and life.
Order Now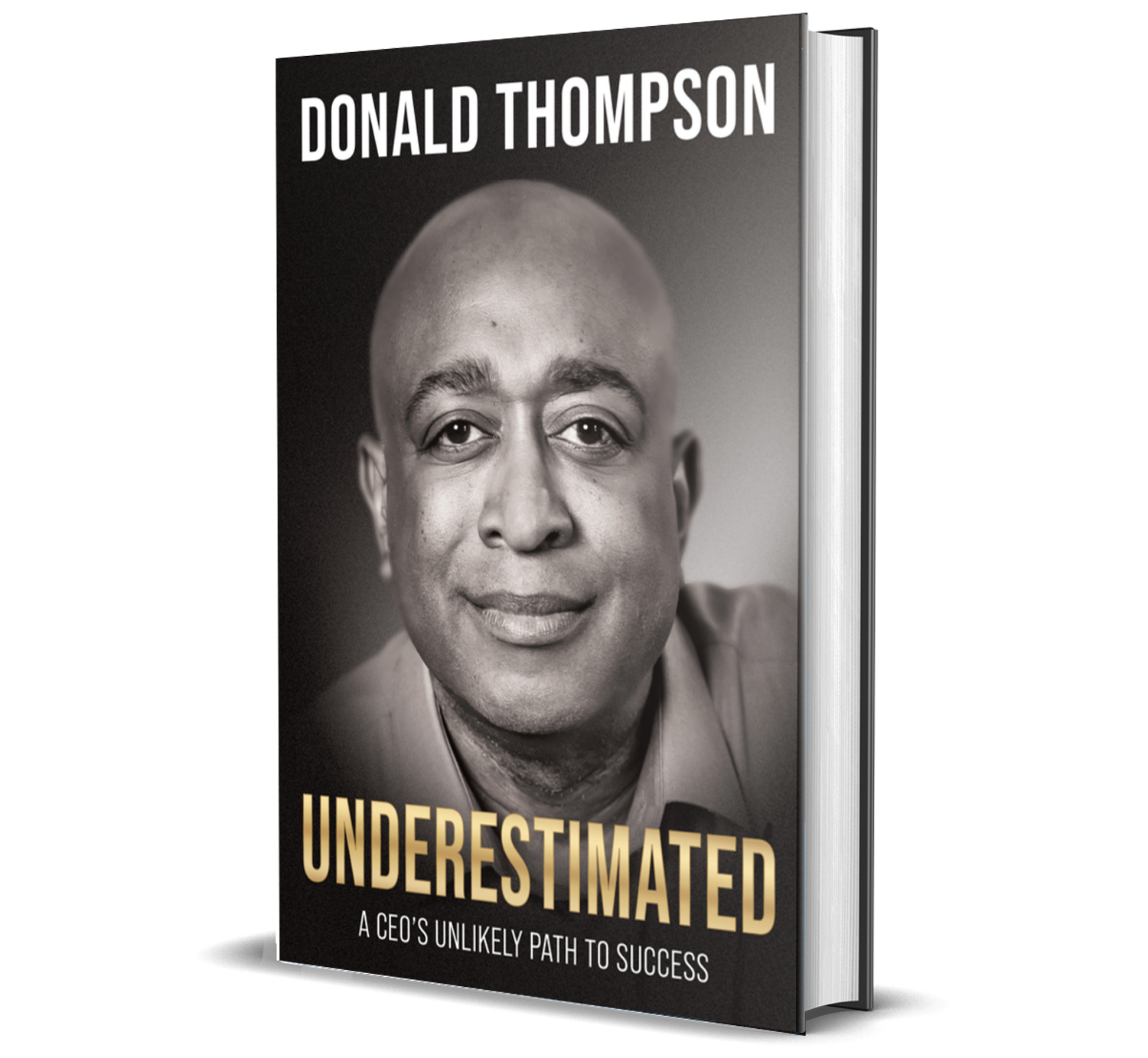 About the Book
Part memoir and part leadership lessons from the ground up, Thompson writes movingly about his experiences as a Black leader. His story is one of hard work, continual learning, and resilience that enabled him to achieve his most audacious aspirations and become an award-winning champion of diversity, equity and inclusion initiatives with two decades of leading successful organizations to tremendous growth and influence. Underestimated takes you on the unlikely journey of a Black CEO, presenting his unique insights on American business and life, racial and economic justice, and the obstacles he conquered. Candid, outspoken, and refreshing, Thompson offers a remarkable look at corporate America through the eyes of a true outsider who found his way into the halls of power. His story demonstrates that no matter who you are, hard work and determination can change your life – as you set out to change the world.
About Donald Thompson
Donald Thompson is CEO and co-founder of The Diversity Movement, known globally for groundbreaking diversity, equity, and inclusion products that drive real-world business results. Recognized by Business North Carolina as one of the top 100 leaders making a significant impact, Thompson was also a 2021 Forbes Next 1000 honoree of Upstart Entrepreneurs Redefining the American Dream. 
With more than two decades experience as a corporate executive, Thompson's career centers on growing and leading companies, with specific expertise in goal achievement, influencing company culture, and driving exponential growth. Donald is a repeat entrepreneur, public speaker, author, podcaster, Certified Diversity Executive (CDE), and executive coach. Recognized as a leader who brings a broad executive perspective across multiple industries, Thompson is an advocate for competitive learning and workplace excellence, pushing the boundaries of what it means for organizations to transform culturally while attaining strong returns for employees and shareholders.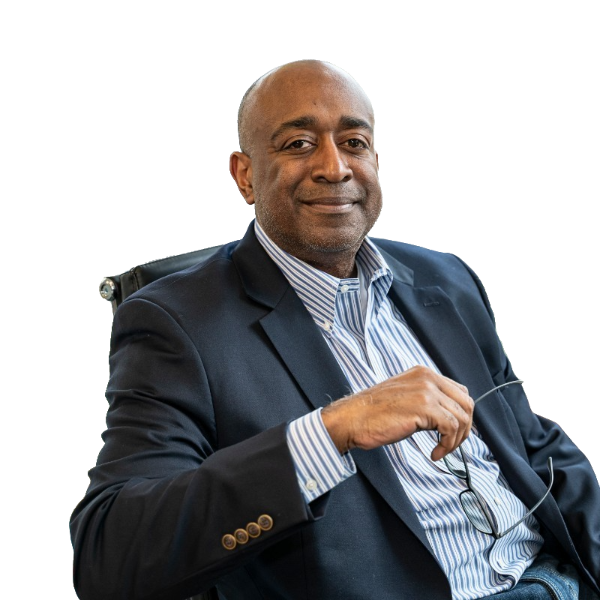 Underestimated should not be underestimated - it is full of stories, anecdotes, and real tips for anyone with ambitions to become an entrepreneur. Donald Thompson is, at heart, a salesman and a business creator. Put those two together with creativity and a determination to win, and you have quite the formula for success! For anyone who is either starting their career or looking to make a switch to the world of business owners, then Underestimated will provide you with the crumbs to follow to ensure success. A worthwhile read!

John Murphy

John Murphy International
An incredible story of perseverance, resilience, instinct, and the power of relationships. Donald Thompson generously shares the highs and lows of his extraordinary success, from his regrets to his risky decisions. But what struck me most was the prevailing lesson he leaves with all of us; the health and prosperity of our country depends on the health and prosperity of all. Empower the marginalized, heal communities, and don't be afraid to disrupt the status quo.

Eileen (Eila) Park Robertson

Founder/Filmmaker
A common trait amongst those who are underestimated is to 'be so good that they can't ignore you.' DT has always been driven and determined. However, within these pages you will see the impact that drive and determination paired with humility, grace, the love and support of family, and a willingness to be coachable and teachable can lead to great success in a person's life. DT's journey and life story in Underestimated shows that while the pursuit of one's goals, hopes, and dreams might not be easy... the pursuit can definitely be worth it!

Carlester T. Crumpler

Education, Not for Profit (HENFP) - Southeast
In a time of rising pessimism about life, work, and our fracturing societies, Donald Thompson offers a personal, powerful reflection on believing in oneself and securing a just future in which diversity makes us stronger and more united.

Jamie Merisotis

President and CEO, Lumina Foundation