Employee Resource Groups, or ERGs, should be part of any smart leader's corporate growth strategy. ERGs have been proven time and time again to increase employee engagement and retention, boosting productivity and saving companies thousands of dollars in replacement costs each year. Aside from improving employee output, ERGs can also help organizations solve overarching business challenges such as expanding market reach or advancing product innovation. ERGs are low-cost, internal strategies that drive high-impact returns.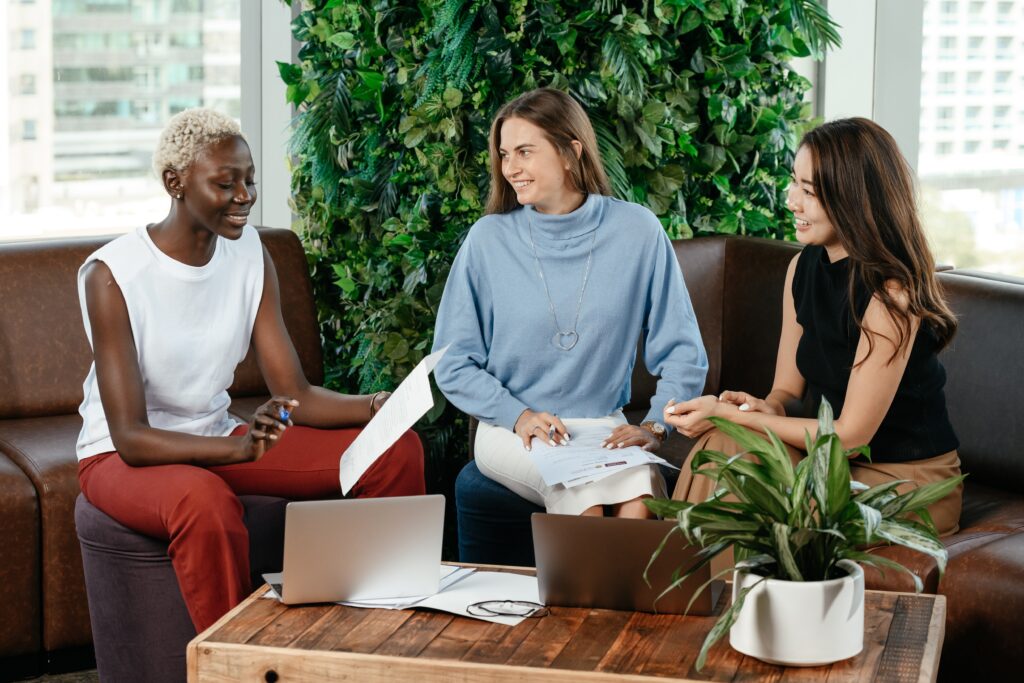 So how do you establish and maintain a successful ERG? Below you'll find answers to common questions about Employee Resource Groups. 
What is an Employee Resource Group?
An Employee Resource Group, or ERG, is a group of employees with shared experiences that meets in the workplace. ERGs provide safe spaces where people who identify as belonging to a certain demographic group — or who consider themselves allies to that group — can speak openly with others who share similar perspectives. ERGs can be formed around any dimension of diversity, not just race or gender. In addition to providing support for employees, ERGs often provide professional development and mentorship opportunities for group members. Additionally, organization-wide educational or awareness efforts are frequently sponsored by ERGs.
Is an Employee Resource Group (ERG) the same as a Business Resource Group (BRG)? What about affinity groups?
All three terms describe employees who come together for a common purpose, however the mission and purpose of affinity groups, ERGs, and BRGs vary. Affinity groups are the broadest category and are primarily focused on providing safe spaces for individuals with shared experiences to meet. ERGs additionally focus on professional development, mentorship opportunities, and awareness efforts. Business Resource Groups are focused on driving strategic business imperatives forward, in addition to addressing the purposes outlined for ERGs. Depending on the organization, the three terms may be used interchangeably or to designate different types of groups. In most instances, however, it might be helpful to think of these terms as three nesting circles or categories. All BRGs and ERGs are affinity groups, but not all affinity groups are ERGs, and not all ERGs are BRGs.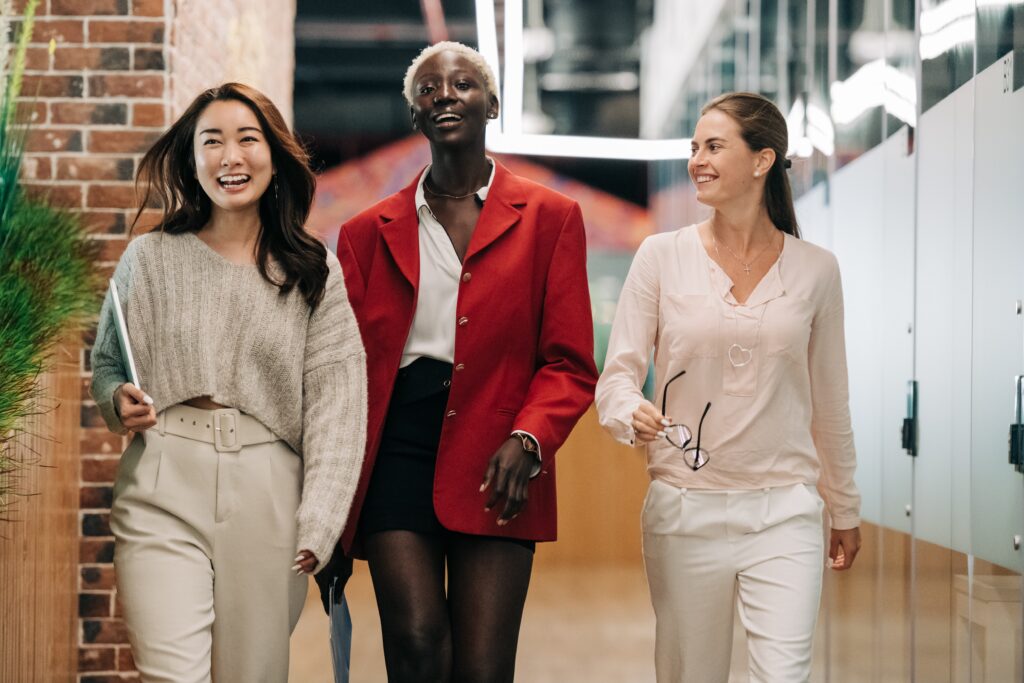 What ERGs should my organization establish?
The ERGs that each organization establishes should be unique to their company culture, demographic makeup, and advancement along their DEI journey. You should consider doing an audit of your organization policies, conducting an employee engagement survey, or discussing priorities with the DEI office to understand which ERGs are needed most and will have the most significant cultural and business impacts. Some ERGs might be centered around women, LGBTQ+ individuals, people of color (ERGs can be further delineated between those for Black, Latine, or Indigenous employees), veterans, people with disabilities, working parents, older professionals, young professionals, first-generation professionals, and so on.  
How do I start an ERG?
Before you begin to form a group and recruit participants, the group should have clearly outlined membership commitments and business-related objectives. It is equally imperative that all groups have the support of the executive team, as well as necessary resources and funding. If possible, ERGs should have a dedicated executive sponsor. Outlining the group's purpose, objectives, and structure should all occur before the group is announced to the full organization. The six steps to starting an ERG are:
Write a charter

Enlist an executive sponsor

Develop an application process

Structure the group

Announce to the organization

Host the kickoff meeting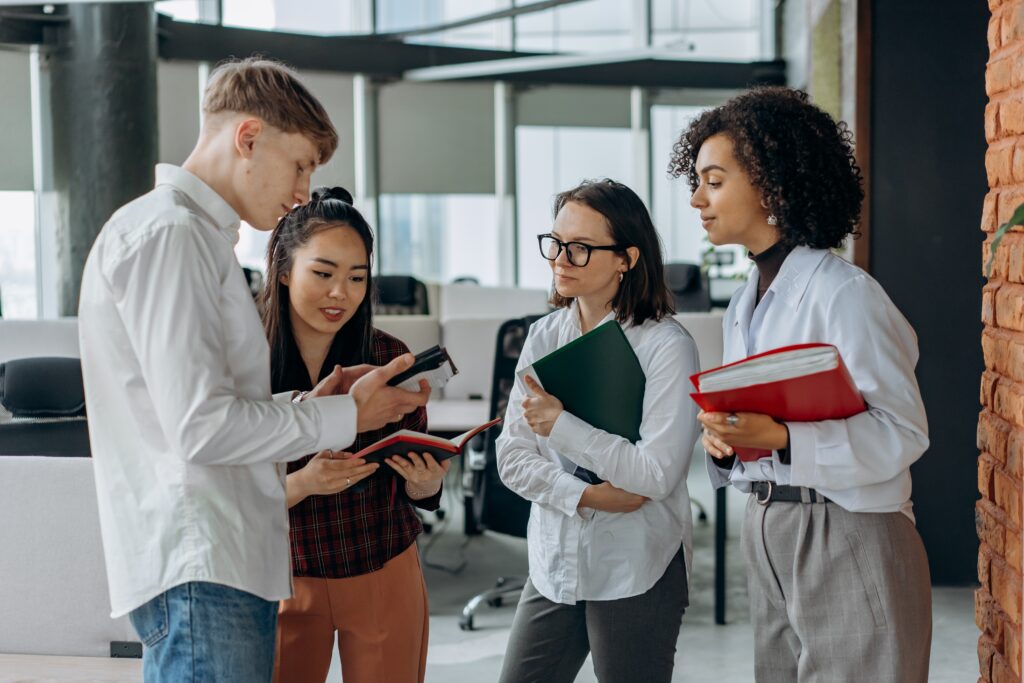 How do I maintain an ERG?
ERGs require ongoing support and alignment in order to reap touted benefits such as increased employee retention, inclusive recruiting, and more productive employees. To maintain an ERG, each group should have clear goals and programming priorities, ideally expressed as SMART goals. Initial ideas may include hosting an external speaker, auditing company policies, establishing formal mentorship programs, increasing supplier diversity, or partnering with local organizations to drive more diverse recruiting strategies. 
Despite the goals and priorities of the group, there are also a few best practices to keep in mind. These include asking members their preferred communication styles; sending out information in multiple formats; establishing meeting agreements and setting a consistent cadence and expectations for attendance; resharing the purpose of the group and a learning moment at the start of each meeting; defining what allyship is and what expectations are of ally members; providing ongoing training; conducting an annual review of the charter and succession planning; and considering compensating group leaders and members for their time spent on the ERG.
If you'd like help designing, implementing, or refocusing your employee-led groups, our expert consultants are here to help.
Kaela Sosa is co-founder and Manager, Curriculum and Programming at The Diversity Movement. Her expertise includes psychology, gender identity and sexual orientation and racial identities. Kaela has written and spoken about a range of topics: active allyship, the inclusive talent lifecycle, disability etiquette, LGBTQ+ inclusion and inclusive language. At The Diversity Movement, she leads the development and execution of learning programs, including digital learning, online courses, certificate programs and certification opportunities. Connect with or follow Kaela on Linkedin to learn more.