The business benefits of diversity, equity, and inclusion (DEI) in the workplace are well documented, but how exactly can leaders put those theories into practice? A good way to get practical advice is to read some of the best books on diversity and inclusion in the workplace. And to save you the effort of sifting through hundreds of DEI titles out there, we offer this curated list of the 10 best business-related diversity, equity, and inclusion books.
Why do these books merit your investment of time and attention? DEI books for the workplace offer a deeper, more detailed dive into the keys to effective DEI strategies than blog posts and white papers alone can deliver. They provide a handy guide you can read, re-read, and refer to when faced with DEI challenges on the job. The best diversity, equity, and inclusion books also include exercises that give you the opportunity to process new ideas and practice new ways of communicating before using them in real-life situations.
These top 10 DEI books for the workplace will help you understand different perspectives and gain an expanded worldview. They will teach you, as a business professional, how to navigate the topics of race, gender, age, physical ability, religion, sexual orientation, and other dimensions of diversity while consistently communicating with respect, compassion, and dignity. These insightful books will help you become a better manager, co-worker, ally, and advocate. Put the wisdom of these books to work and you'll help create a more inclusive and equitable environment at your organization.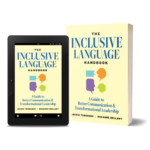 This top-selling guide from The Diversity Movement will help you get comfortable discussing all aspects of human diversity and identity. The authors demonstrate how to consistently use respectful language that promotes inclusion, productivity, and teamwork. You'll learn professional best practices for choosing words that help every individual at your organization to feel valued, supported, and motivated. Quizzes, exercises, and thought-provoking questions aid your learning process. Additionally, you'll gain insight into driving positive culture change by spreading the practice of inclusive language throughout your organization and community.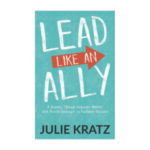 The author details six invaluable and proven leadership strategies for attracting and retaining diverse talent, leading inclusively, and facilitating positive organizational change. Also included is a comprehensive tool kit and checklist that managers can put into immediate action. Kratz also shares valuable insights from her personal experience of the challenges faced by women in corporate America.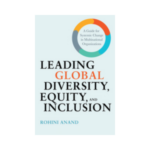 What makes DEI initiatives successful in one country may have unintended, or even opposite, outcomes in another. This book offers five proven principles that enable multinational companies to successfully integrate diversity, equity, and inclusion across multiple countries and cultures. Based on interviews with more than 65 business leaders worldwide and the author's own experience directing global DEI efforts, this book illuminates how to take local histories, laws, and practices into account when transforming organizations with DEI.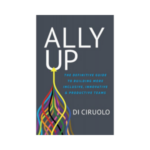 Top DEI Consultant Di Ciruolo describes the critical need for allyship in the U.S. business community, where 85% of corporate executives and board members are White men. The author shares eye-opening stories from insiders at top tech companies in Silicon Valley and elsewhere.  This how-to guide describes how to leverage allyship to address inequalities in the workplace and create more inclusive, high-performing teams.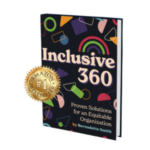 A systematic roadmap for building a more diverse, equitable, and inclusive organization, this book is packed with inspiring ideas from innovative global companies that you can readily adapt for your own organization. Learn how and why every department within an organization has a role to play in creating a more equitable workplace. Gain practical advice and simple solutions to help you move from good intentions to meaningful action.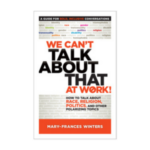 Learn how to structure intentional, constructive conversations about "taboo" topics including politics, religion, and race in a way that brings people together instead of driving them apart. This concise and powerful book from a multi-decade DEI leader provides exercises and tools for communicating with people from different cultures. Learn to respectfully confront biases and stereotypes and to have inclusive conversations that mitigate conflict and create stronger organizations.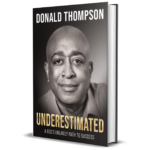 The true, inspiring life story of an individual who fought to find his place and fulfill his dreams even when the odds, and the challenges of contemporary America, seemed stacked against him as a Black man. Discover the business and life lessons he learned along the way to becoming a successful tech entrepreneur and the CEO of The Diversity Movement. Gain valuable insights into the inspirations and habits that will help anyone overcome barriers and realize their dreams.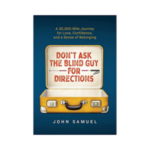 The CEO and co-founder of the digital accessibility and inclusion company Ablr shares the inspirational story of his worldwide search for belonging after a diagnosis of a degenerative eye disease, which will inevitably lead to blindness. Meaningful for both professionals with disabilities and to individuals working to create an inclusive culture at any organization, this accessibility expert's memoir empowers readers to break down barriers and build a world where everyone belongs and has the opportunity to contribute.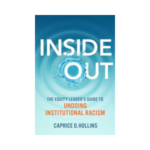 The author offers this leadership guide to building an antiracist organization, where everyone belongs and no one's identity is a barrier to access or opportunity. This book helps DEI leaders unpack legacies of power and privilege, identify and address microaggressions, and handle difficult interactions. Valuable resources such as checklists, discussion questions, best practices, and additional recommended readings are included. Hollins provides timely and helpful insight, wisdom, and information for organizations in need of racial healing.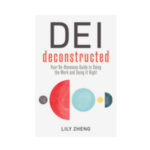 Written by one of LinkedIn's most popular experts on DEI, this book provides actionable techniques for becoming a more effective DEI practitioner, ally, and leader. The author emphasizes the importance of building a DEI program that is outcome-oriented and integrated into the company culture. She also explains how under-developed or performative DEI strategies and practices can alienate employees and do more harm than good. This book is filled with practical advice, including a comprehensive guide for working from the top-down and bottom-up to create DEI champions at every level of an organization.

Jackie Ferguson, CDE, is co-founder and vp of content and programming at The Diversity Movement. She wrote The Inclusive Language Handbook and hosts "Diversity: Beyond the Checkbox," a top-rated podcast. She was named to the 2023 Inc. Female Founders 200 list. Connect with her on Linkedin.