Our Certified Diversity Professional (CDP®) course is a 2-week training program for professionals specializing in diversity and inclusion, diversity leaders who aspire to achieve managerial positions in diversity and inclusion, and human resources specialists. As a diversity leader in this program, you'll gain the skills to drive change beyond political correctness or affirmative action. 
Through 24 course hours of instructor-led training, passing a written exam with a score of 80% or higher, and submitting a professional candidate project, you'll receive a diversity certification. Examples of candidate projects include an assessment of your organization's and a competitor's current diversity efforts, a research project that would contribute to the body of knowledge in the field, or any other usable project that is relevant to your professional work.
The investment in the CDP training is $2500 which includes the course hours and exam fee.
Next Session: 2022 dates forthcoming
Each class is held from 10am-5pm ET with breaks throughout and a one hour break for lunch.
You may also be interested in our Certified Diversity Executive (CDE®) course.
Unsure which diversity certificate program is the right fit for you? Compare the programs.
Refund Information
We're proud to be the exclusive provider in North Carolina of the Certified Diversity Professional credential, which is offered in partnership with The Institute for Diversity Certification (IDC).
learning outcomes
Gain the skills needed to make the business case for DEI and execute focused diversity strategy implementation
Build a network of peers for ongoing support on your DEI journey
Identifies the holder as someone possessing the knowledge, skill, and ability to successfully execute day-to-day diversity and inclusion tasks and initiatives
Indicates the highest standard of ethics and competence in generating transformative business outcomes
Curriculum
The CDP certification course covers the following topics:
• The Role of a Diversity Practitioner
• The Business Case for Diversity & Inclusion
• EEO Laws in the U.S. and Abroad
• Harassment Around the World
• Diversity Recruiting & Retention
• Reinventing Diversity Training
• Handling Difficult Conversations
• Resource Groups & Diversity Councils
• Empowering Women in the Workplace
• Disability & Special Needs Accommodations
• Generational Intelligence
• Designing Programs for Veterans
• Immigrant Groups in the Workplace
• Navigating Through Religion & Belief Systems
• LGBTQ+ Inclusion
• Measuring the Impact of Diversity & Inclusion
faculty
At The Diversity Movement we support diversity practitioners at every level as we all work to build a more diverse, equitable, and inclusive world.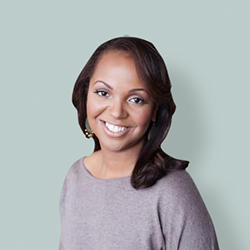 Florence Holland, EdD – Lead Instructor
Florence is a visionary leader and bridge-builder with more than 15 years of strategic planning and hands-on expertise. She has a well-rounded academic background, with practical knowledge of and experience in change management and diversification. Florence has extensive education experience working with secondary and post-secondary students. She works with businesses to lead strategic planning around talent development and DEI.
Subject-matter expert instructors include Donald Thompson, Jackie Ferguson, Kurt Merriweather, Kaela Kovach-Galton, Shelley Willingham, Sharon Delaney-McCloud, and more.