This article was originally published on WRAL Techwire.
At first, Dr. Keith Daniel and Thomas Droege seem like unlikely venture capitalists. 
Keith is a Christian Community Development practitioner, and through his company, Madison Consulting Group, he works with nonprofit organizations, churches and educational institutions. He is also an ordained minister, with a Doctor of Ministry from Duke Divinity School. Tom, an entrepreneur and small-business owner, swore off VC investment after a disastrous experience in the early days of his software development company, Droege Computing Services, Inc.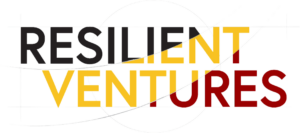 However, their mutual faith and fierce determination to create a better, more equitable world brought them together and inspired Resilient Ventures. The fund, which targets startups led by Black founders, aims to "close the existing wealth gap by expanding access to capital, networks, and opportunity."  
Recently The Diversity Movement became the 11th Black-owned startup backed by Resilient Ventures. The partnership enables the two companies to scale the impact of diversity, equity, and inclusion (DEI). To learn more, we invited Keith and Tom to explain how Resilient Ventures is unique and why its mission is critically important. Their comments have been edited for length and clarity.
Keith, how does a man of the church become a business leader?
"Dr. Martin Luther King Jr. said, 'Philanthropy is commendable, but it must not cause the philanthropist to overlook the circumstances of economic injustice which make philanthropy necessary.' That quote was a ringing bell in my ears for a number of years.
"Some social justice communities that I'm a part of look at systemic issues, and are dissatisfied, for example, by being able to meet crisis needs. But thinking about, 'Why are people poor?' That question can get you in trouble sometimes. People will say, 'Don't ask those kinds of questions; just help people out when they need it in times of crisis.' That's not satisfying to me.
"My second full time job after I graduated was at the Duke Fuqua School of Business. I worked there for eight years in student services and MBA admissions. That gave me a lot of proximity with really bright, talented people going mostly into consulting or finance, and investment banking. Fuqa provided me a large network of friends, dating back to the early '90s. And then I was given responsibility for the Duke LEAD Summer Business Institute, which I directed for almost 20 years, even while I navigated my own career transitions, including a short stint in human resources and completing my second Master's degree.
"In divinity school, I was figuring out my own career trajectory. I was pretty certain I was not going to be a full-time pastor, because so much of my commitment is in the streets, the community. I decided to move into community development work and faith-based organizations. 
"Tom and I met not long after that journey had begun. I don't know if you remember the Wonder Twins cartoon? They would put their bracelets together, and they'd be something else. I feel like that's what Tom and I have done. We put our bracelets together."

Tom, what has been your personal experience with venture capital?
"I raised capital in 1988, through the CED (Council for Entrepreneurial Development) Venture Fair. I did one pitch deck; I presented it in 20 minutes. I thought it failed. But this guy came up to me afterwards and said he wanted to invest in my company. I didn't do due diligence with him. He didn't ask me any questions. He basically said, 'I'm gonna give you a line of credit, and you can spend as much as you want.'
"That guy turned out to be a really bad egg. He didn't invest in only my company. He also invested in seven other companies at the same time, and he basically ran all those companies in the ground, except ours. By the time I stopped taking his money, we owed him $100,000. 
"At that point, I said, 'I'm not going to take money from venture capitalists.' As an entrepreneur, I've always had the same attitude – that's the last place you want to take money from. 
"You can tell from my experience, this is the last place I ever thought I would be. Now I'm on the other side. I'm still running my business, but now I'm a VC, too. But it makes sense, because the VCs are controlling a large part of the capital that's going to these companies."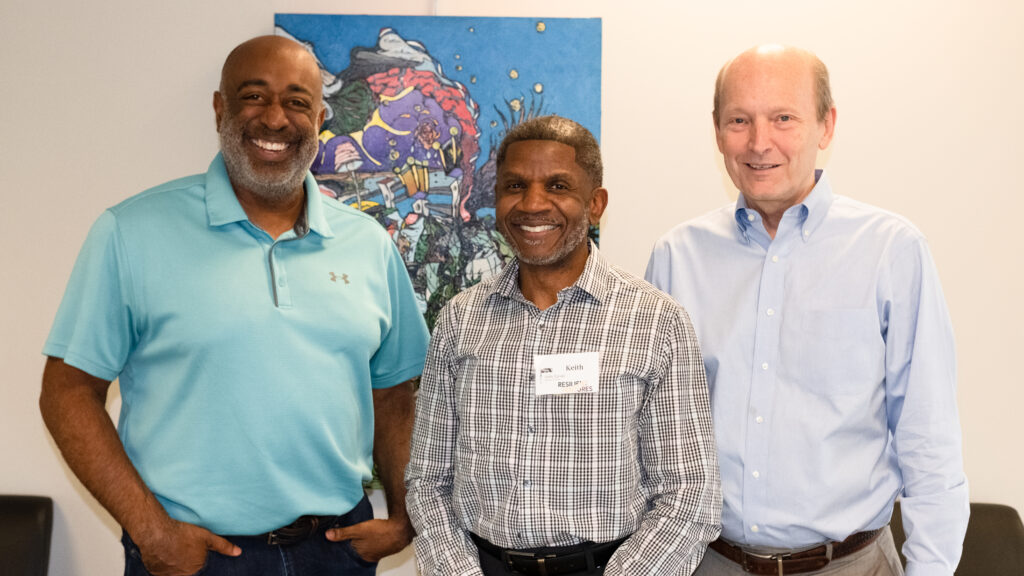 Why did you set out to establish a fund specifically to support Black founders?
Tom: "From age 20, to say, age 55, my journey was two lanes: entrepreneurship and being generous – philanthropy, charity, and giving. […] Ten years ago, I started gaining an understanding of the concept of systemic racism, why we really have poverty. At that point, I started to make the connection. I've been giving money away for all these years, but I don't know what I have to show for it, honestly. 
"With my background in entrepreneurship and understanding the racial wealth gap, I came to the conclusion that what we really need to do is move money across the color line and invest in businesses. So, that all fits with me as an entrepreneur. Building wealth through business is one of the primary ways you build wealth. If we have a wealth gap, let's be intentional about this."
Keith: "We're in this to make money, and not just for ourselves, but for our founders. That's a key focus; we're not kidding ourselves. It's not philanthropy for us, though it is an impact fund. That impact comes from relationships, knowing people who believe in you and will develop trust with you. And it's not easy; it's hard. 
"We genuinely want to be a part of the solution to closing this wealth gap. It's wretched. After all these many centuries and years, the numbers seem to be trending worse. And in directions where wealth is acquired, it's only available to a few through this kind of investing."
What was the inspiration for the business?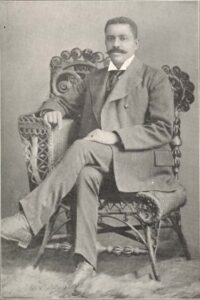 Tom: "We got our inspiration from the John Merrick story. Sometimes it's told as if it was all Washington Duke's idea and was all a result of his benevolence, but the real story is one of the entrepreneurship of John Merrick, coming to Durham from Raleigh and starting six barbershops: three for Whites and three for Blacks. […] It was the story of the hidden entrepreneurs that created flourishing Black communities." 
Author's Note: Washington Duke patronized Merrick's barber shop and eventually became his mentor. In 1898, Merrick and six other Black business leaders launched the North Carolina Mutual and Provident Association (renamed the North Carolina Mutual Life Insurance Company in 1919), which became the largest Black-owned business in the United States.
"The other inspiration for us is what happened when Major League Baseball was integrated. Just the simple idea that there were many other Black athletes besides Jackie Robinson in the Negro Leagues at the time. […] Jackie Robinson had a great first year. He was the Rookie of the Year in the first year they had the Rookie of the Year award. Our inspiration is that African American entrepreneurs would be seen in the same light." 
Tell me about your portfolio, the companies you've invested in. 
Keith: "Our first investment was a company called Five to Nine, [a software platform that helps companies manage and measure their employee engagement initiatives.] They're dealing with employee resource groups and the whole concern about retaining a multicultural workforce. It is a female-founded company that is just really getting to their stardom. They just raised a major series round and had a big public announcement.
"Also, we're just tickled that we get to be a part of [Functional Fluidics,] a medical solution that affects the sickle cell community, which is something that I've had a personal experience with. My college roommate died in 2018, at the age of 52, from sickle cell, and I watched him deal with that all his college years."
What are the business opportunities in these overlooked or undervalued companies?
Tom: "The biggest thing that I say about diversity is innovation, not diversity for diversity's sake or diversity for the market. It's innovation.
"A specific example would be Myavana. A Georgia Tech computer science grad creates a hair tech company. Now, there's a lot of beauty companies out there, but Candace Mitchell's app will take a picture of your hair with your iphone, run an artificial intelligence program on it, and tell you which of 100 different kinds of hairs you have. For Black women, that eliminates the trial and error process of choosing hair products.  It is such a breakthrough that she has partnerships with the very biggest hair product companies in the business, including #1 Unilever and Shea Moisture — the leading brand for natural hair."
How does The Diversity Movement fit into your portfolio?
Keith: "I am passionate about and have an orientation for anything that makes better people, being in higher education and ministry. I really have a heart to see people thrive and flourish, and certainly TDM is, to me, a slam dunk.
"We met Donald [Thompson, founder of The Diversity Movement,] early on, maybe even before we actually launched the fund. [We decided to invest in the company] once we saw the explosion of TDM, and the growth of the team. That's something that we look for. We don't look for one-person operations. We've considered some of them, but oftentimes, we find that they're just not ready to take on our investment. The team side of it, the product, and solution are always something we have to be passionate about."
Are there specific TDM products you are excited about?
Tom:  "We didn't invest in The Diversity Movement when they first came up, because we saw them as a consulting organization. But when they came back with us, and said, 'We're going to scale our educational materials with digital learning and MicroVideos,' then it was a different story. Now, it's a different opportunity, not to mention they have an amazing team. The first time around, we couldn't see them as scalable, but now that we see them scaling, everything falls into place." 
You also take an advisory role in companies you invest in. How do these relationships add value? 
Keith: "We try to be honest with founders about where we see the risk in their businesses. …We do talk to founders about, 'Have you thought about …?' And some of them run for the hills when they hear us. 'Do you think you should be the CEO? Should you continue to be the innovator or the visionary, and bring on a CEO?' Sometimes those conversations can be a little challenging." 

How does Resilient Ventures benefit from gaining access to founders' networks or expertise?
Tom: "There is one specific benefit that we get, and it's a big one. On several occasions, we've been the second biggest check on a round, led by VC. And in both those cases, we had extensive conversations with the VCs, and built relationships with them. […] We learn a lot from those conversations. I mean, anytime we get a chance to talk with a VC that actually intended to be in that business, we gain a lot."

Keith: "Maybe the most fun job for me – being in the people-building business – is being a part of ecosystems that are dedicated to the flourishing of Black communities and closing the wealth gap." 

Amber Keister is a Content Writer and Editor at The Diversity Movement. She has spent more than 20 years as a journalist for publications throughout the South. Connect with her on Linkedin.