Data insights from 2021 continue to reiterate the strong connection between diversity, equity, and inclusion and amplified business results. Today, the business case for incorporating DEI into business strategy is stronger than ever, resulting in increased productivity, innovation, collaboration, and profits.
Through The Diversity Movement's continued work with our 90+ clients in 2021, we gathered many insights into the conditions necessary for an effective DEI rollout and long-term success. Download our report to learn the top 5 insights learned, take a deep dive by industry, and find resources for additional learning.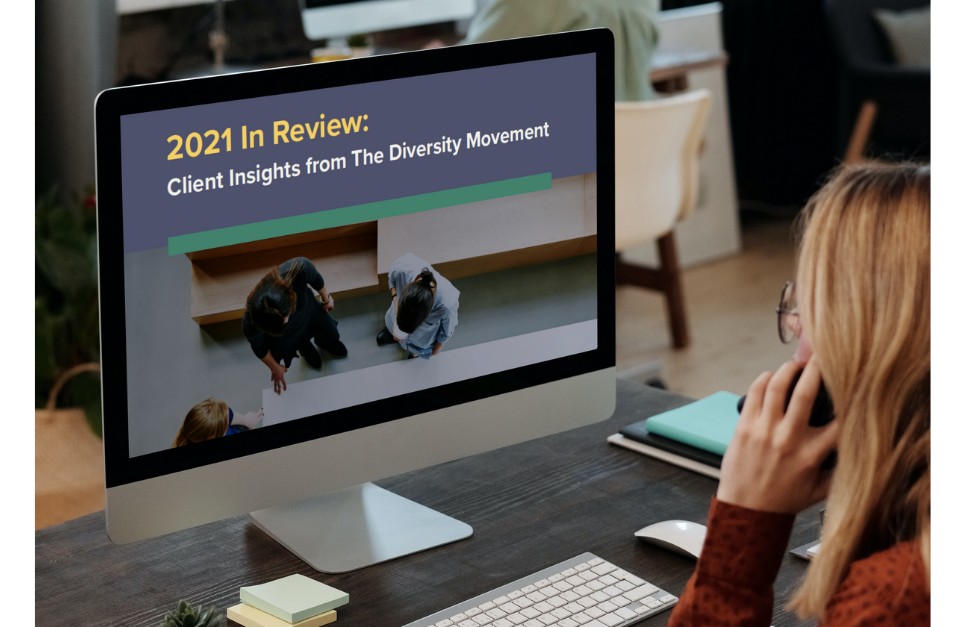 Take a Deep Dive
Download our 2021 Client Insights Report
Complete the form to download a copy of our report, 2021 In Review: Client Insights from The Diversity Movement.