All human beings don't learn and think alike. People experience and interact with the world around them in many different ways. The term "neurodiversity" is used to describe the range of natural variation in human brain functions involved in learning, thinking, and processing information. Neurodiverse teams, which include people who think and learn in different ways, are an asset for companies. In this guidebook you'll learn:
What neurodiversity is (and isn't)
Best practices and actionable advice for collaborating and communicating more effectively with your neurodivergent colleagues
How to strengthen your workplace culture overall
Creating a more diverse and inclusive workplace will help everyone to do their best work and increase the productivity of all employees and teams. Ready to get started?
Download the Guidebook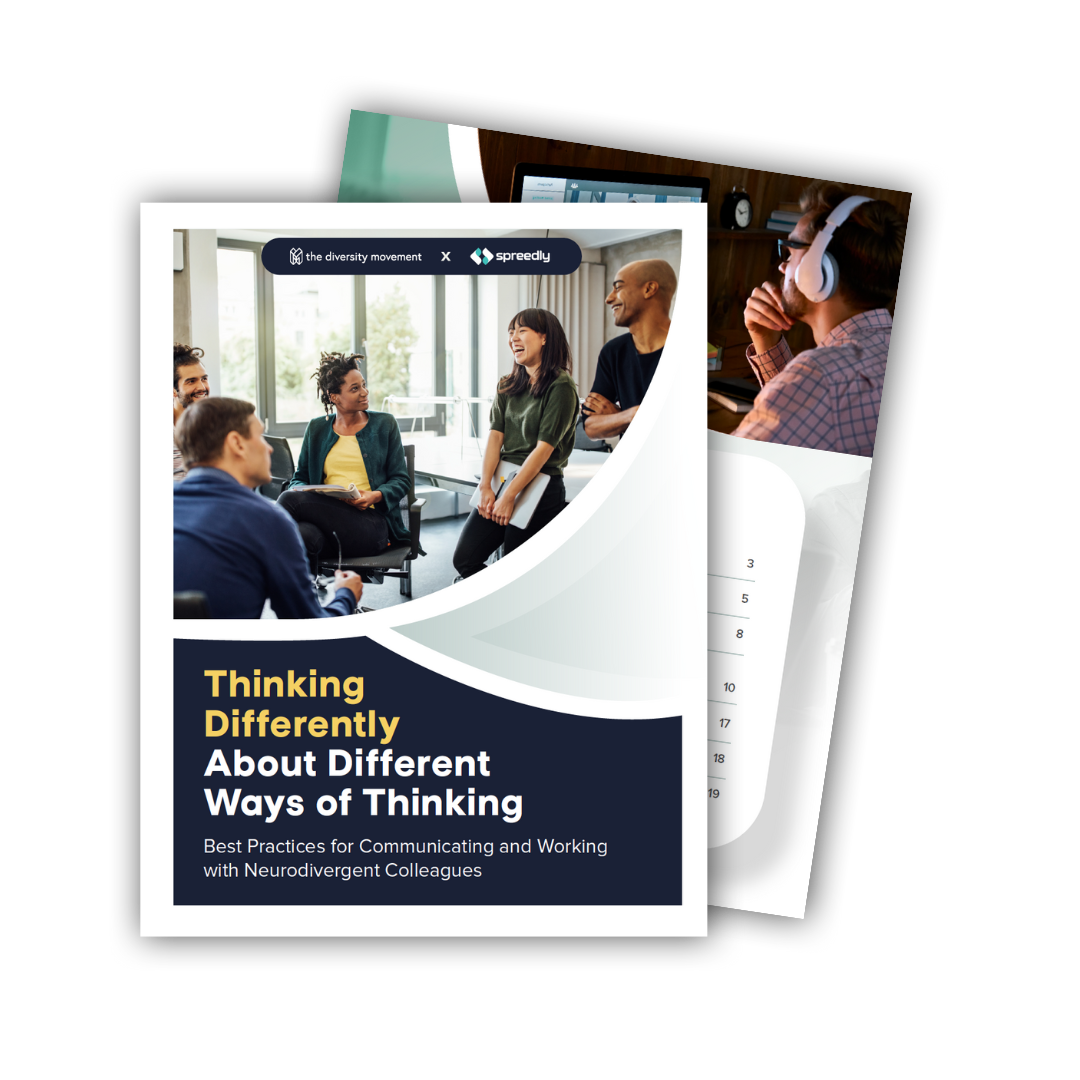 Brought to you in partnership with Spreedly.

Download the Guidebook
Complete the form to download your copy of Thinking Differently About Different Ways of Thinking: Best Practices for Communicating and Working with Neurodivergent Colleagues.