What's Next in 2023?
A Look at the Latest DEI Trends
At The Diversity Movement, our work with hundreds of organizations in the past couple of years highlights many organizations that are improving their workplace cultures through their commitments to diversity, equity, and inclusion (DEI). We've also spoken with organizations that have just begun this journey and many that have not yet realized success.
Download our 2023 DEI trend report, which includes key themes and insights from our work with clients in 2022 and explains how organizations can find DEI success as we move into 2023.
Download the Report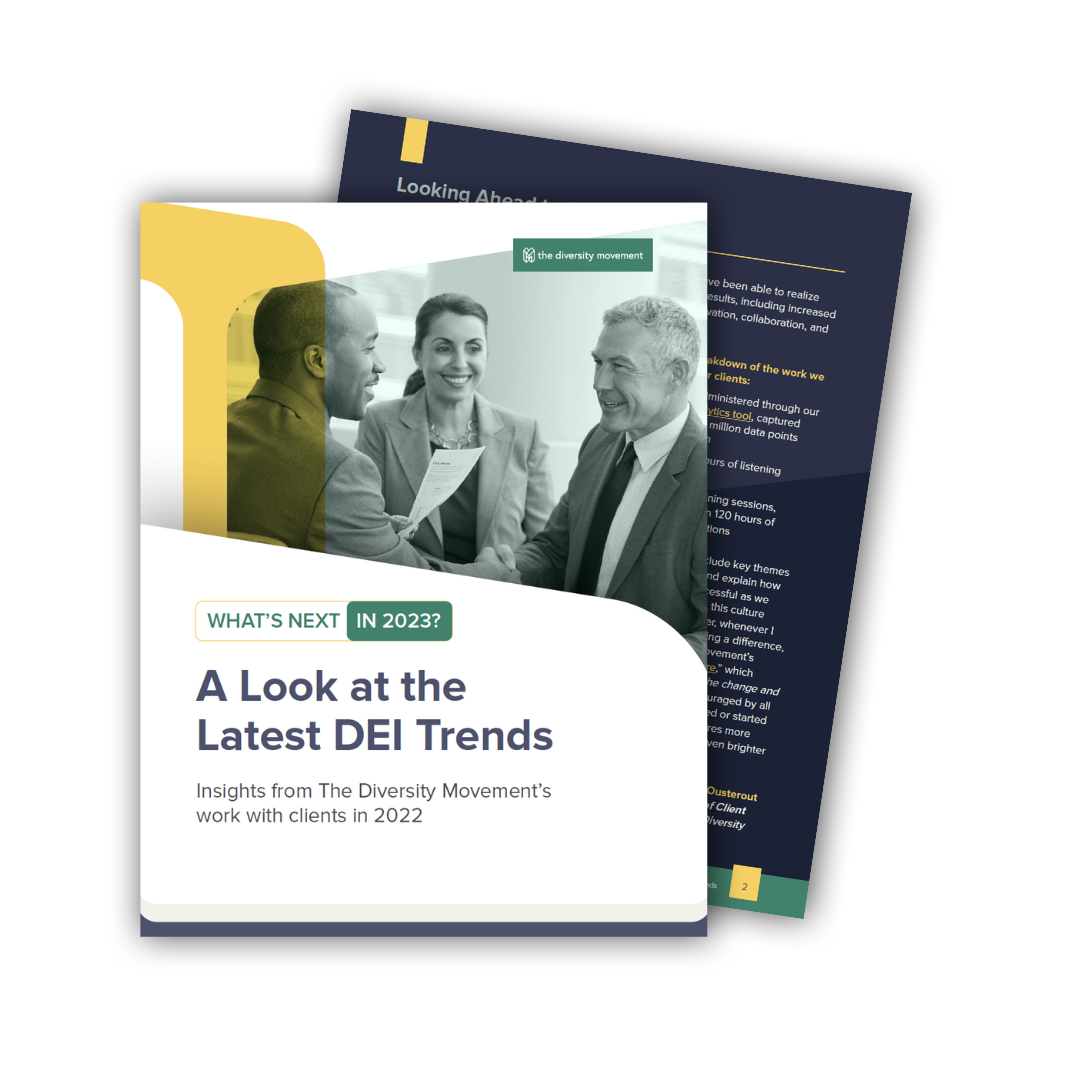 Take a Deep Dive
Download our Report on DEI Trends in 2023
Complete the form to download a copy of the report.