Putting Untapped Talent to Work
Did you know that there are 61 million people with disabilities in the United States alone, yet people with disabilities are often excluded from full participation in work and life? Companies that commit to disability inclusion have, on average, 28% higher revenue, double the net income, and 30% higher economic profit margins than their peers. If your business doesn't have an actionable strategy for disability inclusion, you're leaving 26% of American adults — and the potential for greater revenue — waiting at the door. This course shows you how to integrate disability inclusion into the core of your organization's culture, strategy, and daily operations, so that you can incite cultural change around diversity and inclusion and cultivate stronger innovation as well.
Take the Course
Our DEI experts at The Diversity Movement have partnered with the disability inclusion experts at Ablr360 to create an educational course that's seeped in research and lived experiences. With over 30 internal and external reviewers, we've ensured our content is comprehensive and accessible.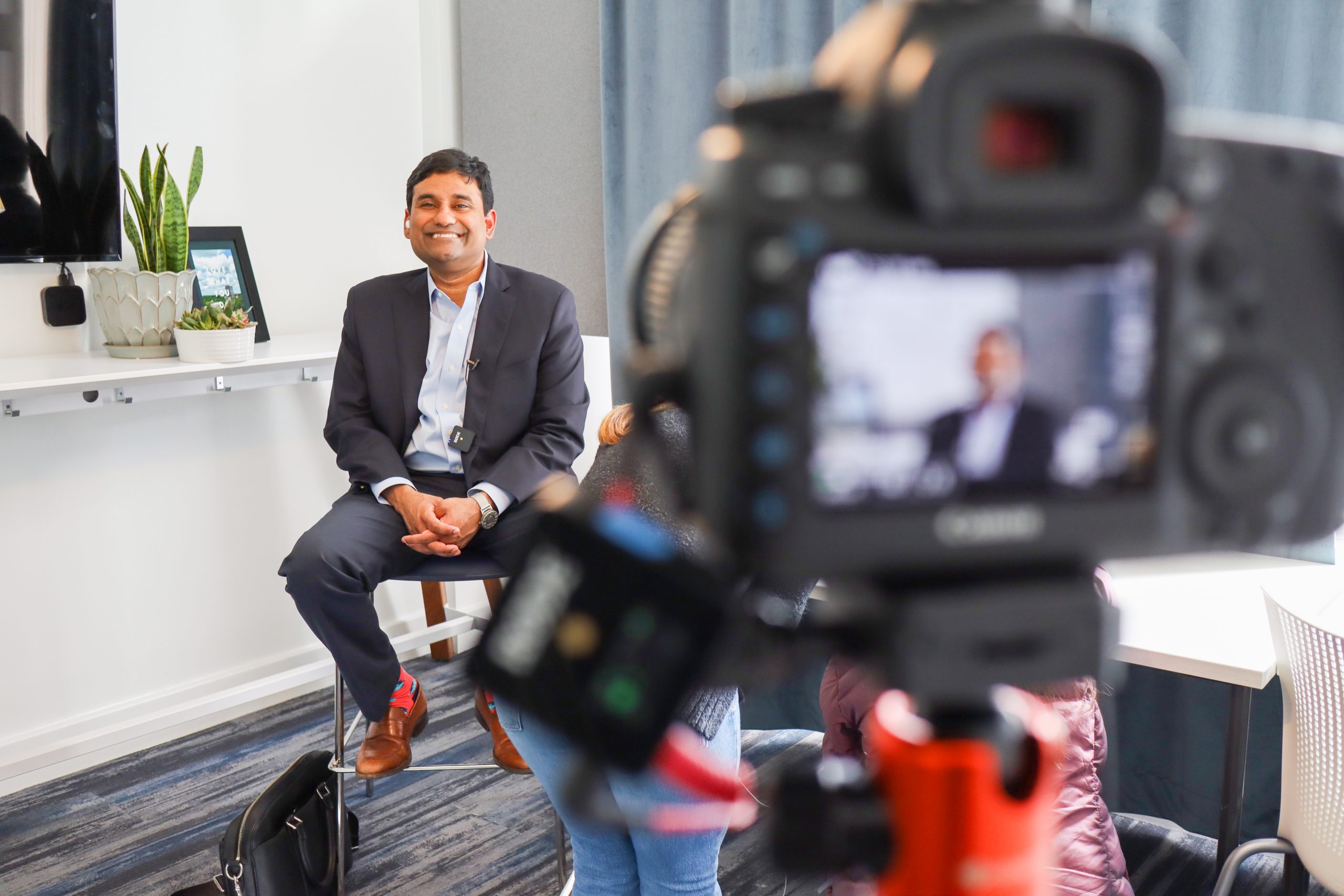 Format
online & self-guided
Continuing Education Credits
0.5
thoughtfully crafted for busy leaders
Our courses are formatted 100% online and self-paced for leaders like you to fit into your busy schedule. This course was crafted with all learning styles in mind to include:
• 32 videos
• 12 downloadable handouts
• 5 recorded slide show presentations
• 5 quizzes
• 4 audio recordings
Understanding Disabilities

In this module, you will learn about the history of how people with disabilities have been treated and have seen themselves in America. Furthermore, this module discusses the different models of what defines a disability, as well as the different types of disabilities.

Disability Etiquette

This module discusses appropriate language and terminology you should use when talking to and about people with disabilities. Personal anecdotes are used to illustrate the subtle and often subconscious incidents of discrimination that people with disabilities often face. As such, the module presents five core guidelines for disability etiquette with actionable best practice recommendations.

The Business Case for Disability Inclusion

In this module, we discuss why companies should integrate individuals with disabilities into their workforce. You will learn that hiring employees with disabilities benefits the whole organization. We also explain the major benefits of disability inclusion, including increased innovation and productivity, improved revenue and employee retention, a strengthened brand, and greater community reach.

Actions for Making Your Workplace Inclusive

This module provides strategic insights to ensure your workplace is welcoming and accessible to applicants and employees who have disabilities. These practices help to cultivate greater
diversity and inclusion at large, as most inclusion practices geared toward employees and job
seekers with disabilities have the added bonus of benefiting everyone.

Accessibility, Adaptations, and Assistive Technologies

Our final module explains web accessibility, environmental adaptations, and the most common assistive technologies, devices, and programs that employees with disabilities might require, so you can be familiar before they are necessary. It presents your key responsibilities for digital accessibility as an employer and includes personal stories that highlight the human impact of physical, environmental, and digital accessibility.
microlearning
Get started learning more about disability inclusion and accessibility with these resources.
The Diversity Movement and Ablr have created a comprehensive and helpful course for any person or organization focused on creating an inclusive culture--or for people who want to move through the world in a way that respects all humans.

Bob Osmond

President, Racepoint Global
I thoroughly enjoyed taking this disability course. I have a disability myself and I still gained so much from this course. I never stop learning about other types of disabilities and how to educate myself to be inclusive of others in the workplace and in my personal life. I appreciate the individuals who shared their stories to educate us all during this training course. Thank you!

Courtney Poole

Specialty Practice Manager, BAYADA Home Health Care
The Disability Inclusion course was engaging and enlightening. I learned about the various conceptual models of disability and how to be more inclusive by practicing better disability etiquette. The course provided excellent guidance and recommendations on how to demonstrate more respectful behavior at work.

David Galindo

Senior Manager of Learning & Development, Abrigo
This was a brief and engaging way to be introduced to the key concepts related to disability and inclusion. I appreciated the easy-to-follow content and the great examples of how to implement inclusive behaviors!

Shannon Connolly

Director, Vynamic
Become a leader in disability inclusion, and set yourself apart in your industry. Whether you're just entering the workforce or you're an experienced professional, companies need people who understand how to support the evolving global workforce reflective of our ever-changing society.
This package includes:
1 login to the course
Unlimited access to the course materials
Enterprise
Contact Us for Pricing
Transform your business by providing course access to your entire team to build an inclusive, authentic, and sustainable culture. Create more positive working relationships, increase productivity within your team, and appeal to a broader client base with a robust disability inclusion initiative.
This package includes:
Logins to the course as determined by the size of your organization
Unlimited access to the course materials