Lawyers often lead the push for equality in our society, and many U.S. law firms have been working steadfastly to increase diversity, equity, and inclusion (DEI) at their organizations and in the profession as a whole. 
Recent progress toward DEI goals was acknowledged in the National Association for Law Placement's (NALP) 2021 "Report on Diversity at U.S. Law Firms." In the study, the professional organization reported that the percentage of summer associates of color grew 5 percentage points in a single year, with more than 41% of all summer associates last year being people of color. 
However, the good news was tempered with an admission of the work still to be done. The survey also reported:
Black attorneys are still drastically underrepresented in U.S. law firms, making up only 3.6% of all lawyers.

At the highest levels, women make up only 22% of equity partners. 

Just 9% of equity partners are people of color.
Experts cite many contributing factors for slow progress toward diversity and inclusion in the legal sector. Among these are lack of mentorship, unconscious bias, and challenges in recruiting and retention. Just as there's no single reason for stagnant DEI efforts, there are many innovative ways to spark transformational change. Let's take a closer look at some great ideas from four award-winning law firms.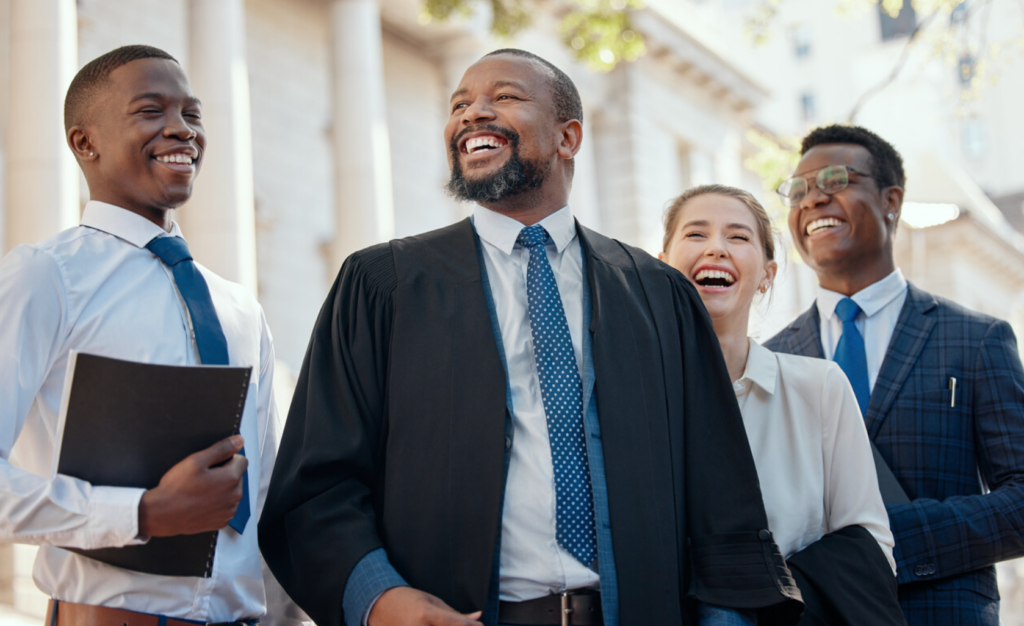 Expand the pool of diverse candidates.
Beveridge & Diamond, an environmental law firm based in Washington, D.C., has several initiatives aimed at getting more people of color into the law firm diversity pipeline. The aim is to increase the number of lawyers the firm can recruit, and more broadly, to increase the number of people working in environmental law.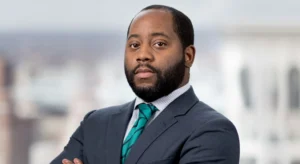 To demonstrate what a career in the field might look like, the firm frequently assembles environmental attorneys for panel discussions at law schools, says Roy Prather III, a principal at the firm. Speakers might be from law firms, corporate partners, non-governmental organizations, or government agencies.
"It introduces a wider range of people, particularly law students, into the field of environmental law, which is not particularly diverse," he says. "It's a great way to reach students from underrepresented groups, who don't have a ton of insight into all the different careers that you can have, coming out of law school in general, and particularly not with respect to this very narrow field."
Beveridge & Diamond, which was ranked No. 22 on Vault's 2022 survey for Best Midsize Law Firms for Diversity, also partners with Just the Beginning Foundation. The nonprofit aims to encourage and support students of color and those from underrepresented communities who wish to pursue careers in law. 
To get high-schoolers thinking about baseline legal skills, the firm has sponsored debate clubs. At the elementary-school level, staff have led science and ecology classes to introduce broad concepts of environmental law.  
"That's something less pipeline-oriented and probably more community engagement-minded, but it does have that double benefit," says Stacey Sublett Halliday, Principal and Chair of the DE&I Committee.

Promote law firm diversity with actions and resources.
Diversity fellowships are a common way to support promising first year law students with scholarships and professional development. These DEI initiatives require some capital investment, but they yield results. 
Robinson Bradshaw, which received the Compass Award by the Leadership Council on Legal Diversity (LCLD) in 2021, recently established its Diversity Fellowship Program. The firm, based in Charlotte, N.C., offers $25,000 in scholarship funds to law students from underrepresented populations, and the fellowship includes a paid clerkship and enrichment activities. In 2021, there were two fellows, who both returned to work at the firm this summer, and this year, the program grew to include four diverse first-year law students.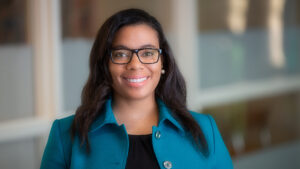 Angelique Vincent-Hamacher, Director and Co-Chair of the firm's Diversity, Equity, and Inclusion Committee, is hopeful that the fellowship participants will join Robinson Bradshaw when they graduate from law school.
"I feel really good about the firm taking the initiative and taking action, so that we can attract law school students, particularly law school students from underrepresented groups," she says. 
"Our diversity fellows have also become ambassadors for the law firm, in terms of talking about their experience at the law firm to other law school students who may be interested in having a summer associate position at the firm."
Create formal mentorship programs that foster belonging.
Building lasting relationships is a central tenet of the business strategy at Smith Anderson, based in Raleigh, N.C. In 2021, the firm received the Diversity and Inclusion award from North Carolina Lawyers Weekly and South Carolina Lawyers Weekly. Smith Anderson's Diversity Mentor Program, which pairs women and diverse associates with partners, fits with the company's core values and its DEI goals. 
"It was created not for the purpose of anything other than just connecting people who were different, creating a space where you could share perspectives in a way that was safe and non-threatening," says Kerry Shad, Partner and Co-Chair of Smith Anderson's D&I Committee.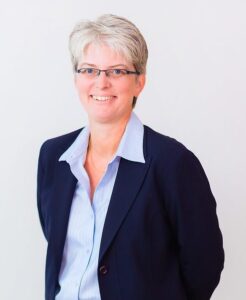 "The program has helped us foster that critical sense of belonging that everybody needs and wants, but can be so grossly lacking in a lot of organizations."
Along with team-building between mentors and mentees, Smith Anderson hosts social events to encourage conversations and networking. Among these events are the firm's Diverse In-House Mixers, where diverse in-house lawyers from companies all over North Carolina are invited for drinks and socializing.
"The in-house lawyers love it, because some of these people work in very small legal departments," Shad says. "They may be the only diverse lawyer in their legal department, or maybe they're the only lawyer in their company." 
Every now and again, there is a business opportunity, but that is not the goal of these get-togethers. The aim is to create connections that are personally satisfying and professionally enriching, she says.
Retain employees with people-first policies.
At Bookoff McAndrews, a flexible mindset has allowed the ten-year-old firm to attract and retain top talent. The Washington, D.C., firm specializes in patent counseling and prosecution and was ranked first on Vault's 2022 survey for Best Midsize Law Firms for Diversity.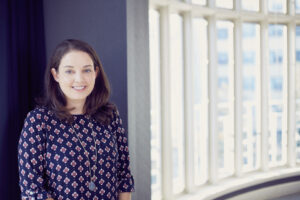 Jessica Winchester, a partner at Bookoff McAndrews who leads the firm's culture initiatives, has always worked remotely from her Ohio home.
"I wanted so desperately to work with Bookoff McAndrews. I knew the people; I knew their commitment to fairness in general. So I asked, and they graciously agreed that this arrangement would work for them too," she says.
"We can find our talent wherever they are and support them from there. I know I wouldn't have been able to work here had it not been for that flexibility and that open mindset that the partners had at the time I joined."
The firm, with roughly thirty-five lawyers on staff, has also been able to expand its reach nationwide because it has people working in California, Texas, and even in South Korea.
Create a top-down and bottom-up commitment to DEI.
Like the partners at Bookoff McAndrews who approved Winchester's remote work arrangement, committed leaders are essential if law firms are going to advance DEI throughout their organizations. Along with describing their firms' successful strategies, each of these DEI practitioners credit leaders who evangelized the benefits of diversity, equity, and inclusion. 
At Beveridge & Diamond, Prather attributes much of the firm's DEI success to a former managing partner who was passionate, outspoken, and created space for other like-minded people to speak up as well. "Now we have this whole suite of folks, and DEI is just baked into how they think about how the firm works," he says.

Great ideas can come from anywhere – from the frontline to the CEO – but transformative change can only happen when DEI is part of every aspect of the business. If you are a leader who is looking for ways to make your organization more innovative, more profitable, and more welcoming, contact us today or download A Business Leader's Guide to Driving Diversity & Inclusion In The Workplace. The Diversity Movement is happy to share our great ideas. 

Amber Keister is a Content Writer and Editor at The Diversity Movement. She has spent more than 20 years as a journalist for publications throughout the South. Connect with her on Linkedin.