Business leaders know that diversity, equity, and inclusion (DEI) principles can improve recruiting and boost workplace morale, but those internal advantages aren't the only benefits. Broad financial advantages – from greater innovation and productivity to improved brand reputation and customer service – should make every business leader stand up and take notice.
By integrating DEI throughout the organization – weaving it into the Corporate Social Responsibility (CSR) mission, and including DEI data in the organization's Environmental, Social, and Governance (ESG) metrics – business leaders can maximize the benefits of investing in DEI. Download our playbook to see how.
Download the Playbook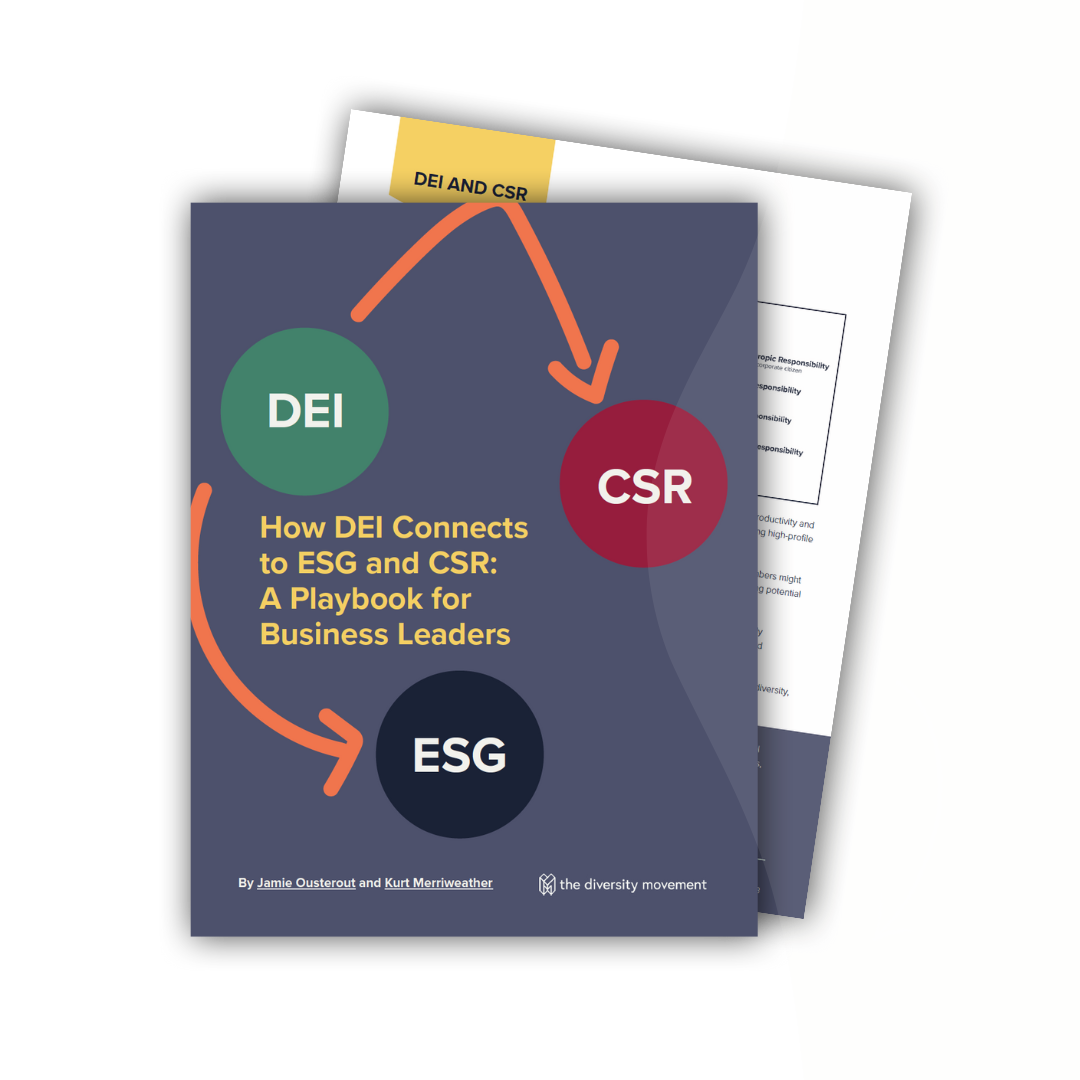 Start Learning
Download the Playbook
Complete the form to download your copy.