Invest in DEI to boost your brand, keep your people, and protect your business.
A recession is looming. What can you do right now to protect your company from a massive hit? Leaders often cut "non-essential" programs and processes during an economic downturn. Although it might be tempting to toss your diversity initiatives in the non-essential trash heap, those who do put their organizations at high risk for diminished productivity, employee turnover, and extensive brand damage.
A lackluster culture can poison your business. Approaching your business strategy with a DEI lens is the only way to thrive.
In this briefing, we share why your current DEI momentum needs to survive the impending recession and the value of DEI as a business strategy through the lens of multiple C-suite personas.
Download the Briefing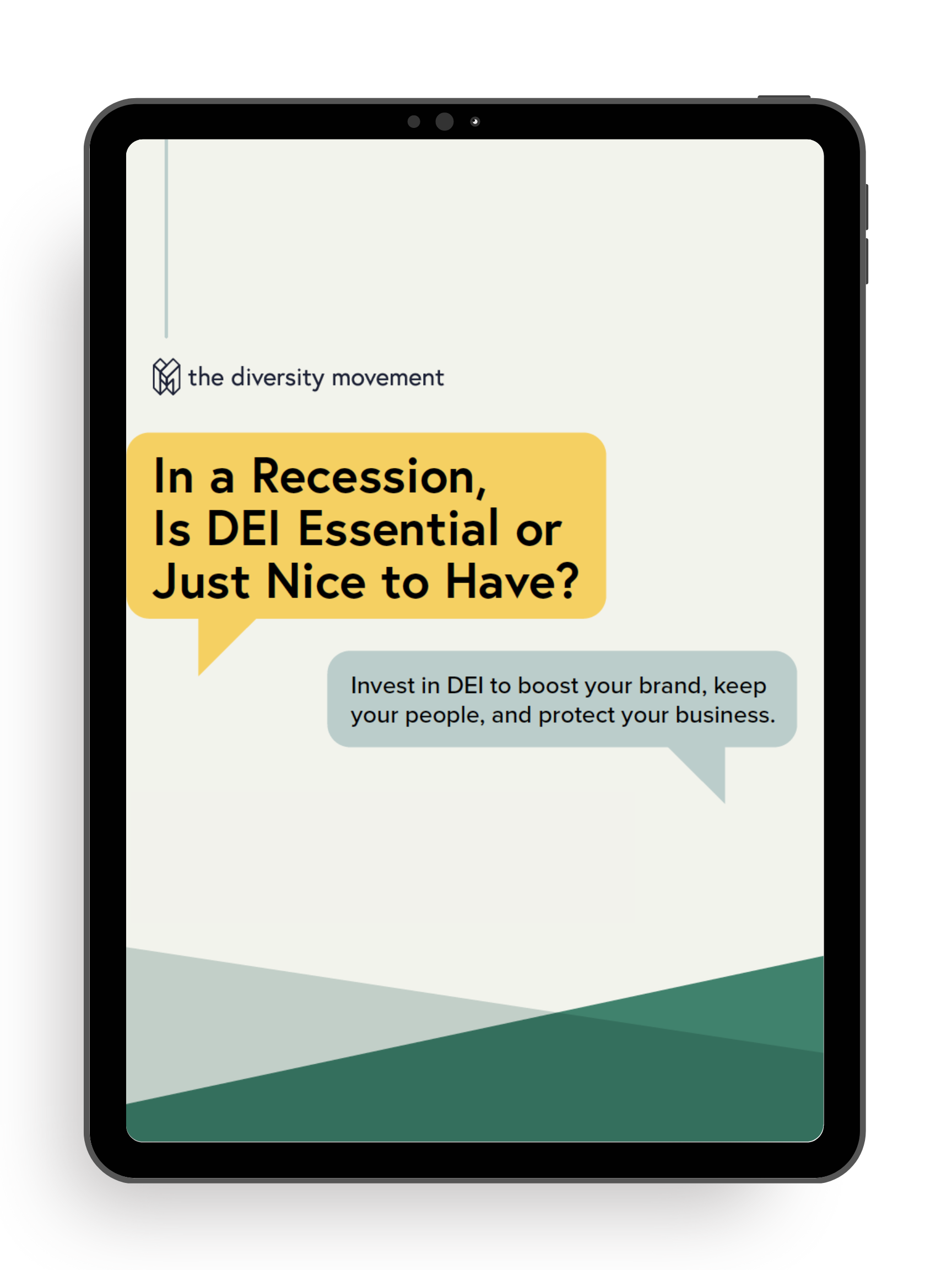 Start Learning
Download the Briefing
Complete the form to download your copy.