Starting in 2020, millions of older workers took early retirement, contributing to The Great Resignation, but for most people, leaving work at age 55 isn't possible or desirable. In fact, many of those pandemic retirees are now rejoining the workforce.
Once-comfortable budgets are now a lot tighter thanks to shrinking investment income and higher prices on nearly everything, especially food, fuel, and healthcare. Rising salaries, more flexible schedules, and fewer COVID concerns also make working more attractive. Plus, many people find that they miss working. Studies show that working later in life has health benefits including better mental acuity and more social connections. 
Add those personal motivations to the tight labor market, and it would seem like older job-seekers would have no trouble finding meaningful work. However, age discrimination, age-related bias, and stubborn stereotypes can make finding a job difficult for older workers.
2 out of 3 workers between ages 45 and 74 have seen or experienced age-related bias, according to AARP. 
To overcome ageism and prove themselves in the job market, older workers have to approach their job search differently than younger folks. 
Older job-seekers are told to streamline their resumes: include only the last ten years of employment and remove telltale dates. They are advised to update their technology skills and their LinkedIn page. While these tips are helpful, experts say the key to finding a job in your 50s and beyond is to focus on networking and building relationships. 
"For more senior-level workers, there is even a bigger reliance on the relationship-based aspects of the job search, and that's because they've got a bias working against them," says Ben Wiant, founder of The 3 Doors Job Search.  "Ageism exists, plain and simple."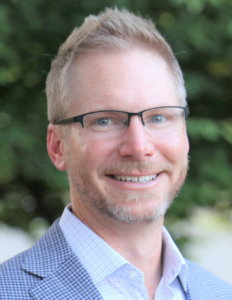 Wiant is a career transition consultant and former recruiter. Since launching his business in 2020, he has supported professionals in job transition by training them on the fundamentals of a successful job search. Most of his clients, roughly 60-70%, are executives and skilled professionals who are older than 50.
Wiant hears frequently from hiring managers that older workers are more expensive to hire. But that assumption fails to consider all the advantages of hiring an experienced worker.
"Often, people are only looking at the price, and they're not looking at the value that they get for that price," he says. "If the person could do the job of two people, and also provide mentorship, guidance, and some problem-solving, maybe you get the same amount of productivity and insights for the same price as you would have to pay for two younger workers."
Other myths portray older workers as reluctant to learn new technology, lacking creativity, unreliable, unmotivated, and resistant to change. In reality, several studies report that older workers tend to be adaptable, creative, productive, eager to learn, and ready to pass on their knowledge. 
However, these biases are difficult to counter, especially if the hiring manager is a stranger. Instead of filling out anonymous online applications, job-seekers should focus on building relationships and leveraging their personal connections, Wiant says. That way, job-seekers have an opportunity to tell their story, emphasize their capabilities, and prove their worth. 
"You have the opportunity to communicate your value, and that requires people getting to know you. That way, any biases they may have can melt away," Wiant says. "Once they meet you, and you start having a conversation, they will say, 'Oh, this guy's high energy, and wait, he really knows tech too. And, by the way, he's probably worth every dime,' because they get to know you as a person."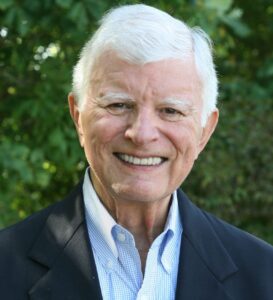 Mike Komives is an older adult employment specialist at the Orange County, N.C., Department of Aging. He meets with employers regularly and advocates for hiring older workers. He also tries to dispel the many widespread myths about folks over 50, including the one about costing more to hire.
"Seniors are less expensive, or cheaper to hire, even if you pay them a higher wage," Komives says. "Seniors stay at a job far longer than their younger counterparts. They have more experience to draw from, so they are easier and less expensive to train. And if they are already on Medicare, they are generally cheaper to hire. Even if you provide them with a supplemental policy, it's far cheaper than full insurance health benefits."
In addition to meeting with employers, Komives leads workshops for job-seekers, helping them polish their pitches and connect with employment opportunities. He encourages his clients to assemble and rehearse stories of their professional accomplishments, so employers can immediately understand their value.
"The stories can have no more than 60 words in three parts. What's the situation? What was the lay of the land when you got there? Use 20 words or less; boil it down. You don't need a lot of fluff. With another 20 words, describe your involvement. What did you do? And then the third part is, what happened? What's the outcome? What are the results – in 20 words or less," he says. "We refer to these as success stories."
After the success stories are compiled, Komives tells his clients to create a networking brief, which they should have ready to hand to people they meet. The handout should include an introductory paragraph, the person's accomplishments, the type of job sought, and a simple request – who should I talk to next?
"When people get this, they realize immediately that there's no work involved," Komives says. "This is important: never say, 'I need a job.'" 
He also encourages his clients to think about reinvention in their later years, not about retirement. Komives asks them, "What would you like to do?" He and his colleagues at the Orange County Department of Aging help people figure out their passions and their strengths, preparation that helps job-seekers target a rewarding second (or third) career.
Targeted networking and good preparation can help job-seekers overcome age-related bias and demonstrate their value in the workplace. For business leaders who are interested in gaining valuable, experienced workers, unconscious bias training for managers can improve the hiring process and open the door to the best candidates – no matter how old they are. 
7 tips for a strategic post-50 job search
Brainstorm roles that capitalize on your career knowledge. Target organizations where experience is an asset and the company culture is inclusive and diverse.  

Market yourself. Make sure your LinkedIn profile is current, and the headshot is flattering. Streamline your resume and focus on accomplishments not responsibilities. Put together a brag sheet that demonstrates your value.

Network like crazy, but be strategic about who you talk to. Try to connect with people at your targeted companies and ask for a conversation. These talks might not result in an immediate job offer, but you will be top of mind when the right job comes open. When you meet someone, share your brag sheet and let them know exactly what type of role you are seeking.

Be flexible. Don't be afraid to try something new, even if it's going back to school to learn a new skill. Part-time or contract work might be a viable option.

Stay relevant and keep your skills up-to-date, especially technology that is specific to your field.

Rehearse your answers to interview questions that pertain to age. While directly asking your age is illegal, hiring managers can skirt the issue with questions like:

How do you feel about working for someone younger than you? 

Will this position challenge you or will you be bored?

How long do you plan to keep working?

Stay positive and enthusiastic. Remember that it might take time to find the right job.
Amber Keister is a Content Writer and Editor at The Diversity Movement. She has spent more than 20 years as a journalist for publications throughout the South. Connect with her on Linkedin.