The thirst for videos that both entertain and enlighten creates an opportunity for global social change. As content creators, marketers, and storytellers, it is critical that we understand the power of video to educate and empower people. And put that power to good use by telling diverse stories that communicate the value of diversity, equity, and inclusion.
I recently transitioned from Director of Video Production and Professional Development at Walk West (a multi-award-winning digital marketing agency) to Senior Consultant at The Diversity Movement. My former job as an executive producer was to create content that fed curiosity and left the viewer feeling fulfilled. During my time at Walk West, I had the honor to produce a music video titled "Who We Are" for The Diversity Movement. In creating it, we were seeking to make more than just a video but an anthem for the TDM mission. My goal was to make it beautiful, engaging, educational, catchy, and clickable.
Click on the image below to view the video. After you've watched, I'll take you on the journey of how it came to be.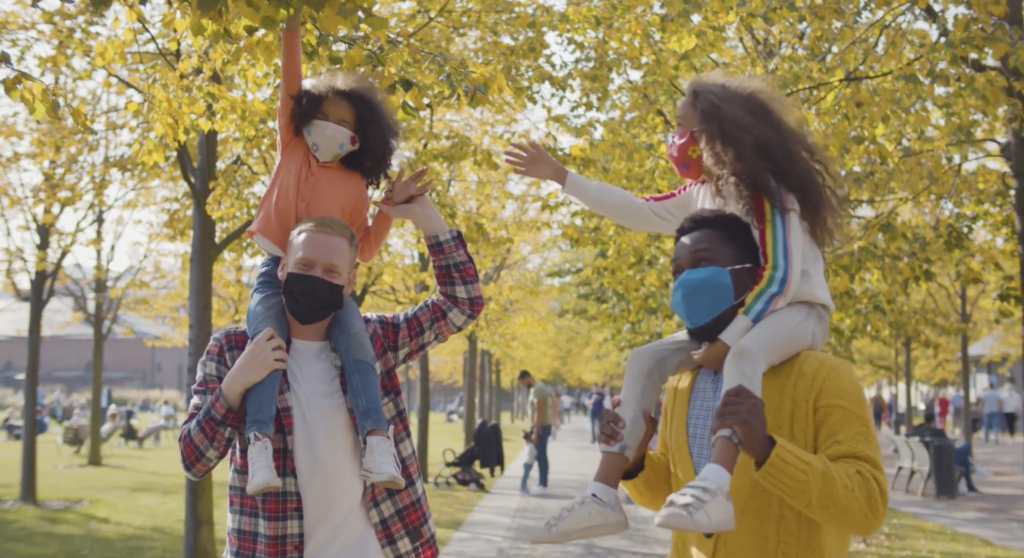 The Artist: Autumn Nicholas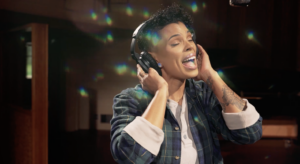 The first time I met singer/songwriter Autumn Nicholas, I knew I wanted to work with her. We met when she was performing at the 2020 Band Together concert aimed at ending racism. The event had a lofty goal, but we were all in. Autumn and I talked about her songwriting, and I learned that most of her music was focused on making the world a better place. I listened as she belted out soulful, rhythmic tunes filled with lyrics about diversity and equality. 
A few months later, The Diversity Movement CEO, Donald Thompson, and I were brainstorming about a future TDM video. In Donald fashion, he said he fully trusted me to come up with something amazing. No pressure, right? I was a bit nervous but also excited because I knew that this was the perfect project for a collaboration with Autumn. She would sing the TDM anthem.
I immediately reached out to Autumn, and she was ready to work. It was a pleasure collaborating with such a gifted songwriter, vocalist, and advocate about the meaning of what would become "Who We Are." Autumn met The Diversity Movement team during a Zoom call, as everyone shared their vision for the song. They talked about what diversity meant to them and why they are passionate about the organization's mission. 
Autumn then put her talents on paper, and gave the team a chance to contribute to her process. I've written many stories during my 20+ years as a news reporter and anchor and the last 7 years as an executive producer; but writing song lyrics was a new, rewarding experience. I contributed one line: "So much more than our backgrounds, deeper than a hue or a pronoun." I was honored that Autumn and the team also loved the line, and it made the final cut.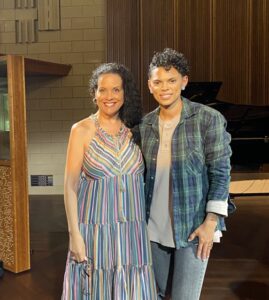 After several revisions, it was time to get in the studio so Autumn could lay down the tracks. And, as expected, she blew us all away.
Each of us tells a unique story about why diversity matters. Our world is amazing because it is filled with incredible people from all walks of life. Communicating that message is the purpose of this video. 
Now, I would like to introduce you to the incredible people who are featured throughout it. You'll learn why they were chosen and how their participation in the project made this video even more special. 
Diversity is Beautiful – It's Who We Are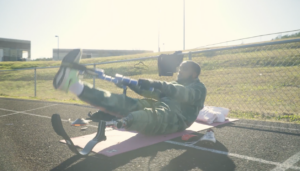 The video opens with a shot of Desmond Jackson, a track and field athlete who was training for the Paralympics at the time. He's one of the fastest above-knee amputees in the country. He is the epitome of drive and determination. Far too often, people with physical challenges are told that there are limits to what they can achieve. Desmond defies those beliefs.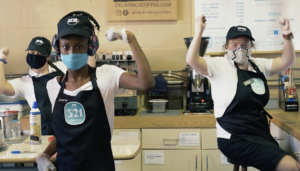 321 Coffee is a coffee shop and roastery located in Raleigh, North Carolina. The company focuses on workplace inclusion and is staffed primarily by individuals with intellectual and developmental disabilities. In 2021, they were voted "Best Coffee Shop in the NC Triangle." Across all age groups, people with disabilities are more than three times more likely to be unemployed or underemployed compared to people without disabilities. 321 Coffee is on a mission to change that.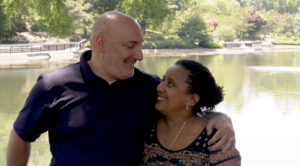 Joe and Jennifer DeNoia have been married for more than two decades and have three beautiful daughters. While approximately 15% of new marriages are interracial and our society is becoming more accepting of interracial relationships, couples like Joe and Jennifer still face prejudice and discrimination. We wanted to showcase the beauty and endurance of their story. Joe and Jennifer's love has survived–and thrived–despite ignorance and a lack of understanding from those they know and those they don't know.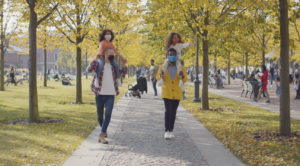 It's no secret that one of the communities that has had to fight the hardest for equality and inclusion is the LGBTQ+ community. A segment of our society is just now getting to a place where they view the above photo as a healthy and complete family, and we still have a long way to go. 
Most of this video was filmed in Raleigh, NC. However, this was one piece of stock footage that I fell in love with. It features two men, who are also in an interracial relationship, with their two children. For me, this image embodies happiness and hope. This footage shows the joy of love.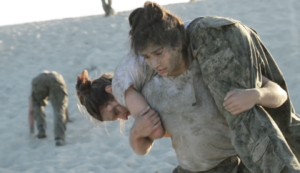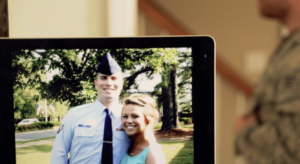 Diversity spans well beyond race, religion, nationality, and other outward characteristics. It's our different experiences and perspectives that truly make us special – an idea sometimes referred to as acquired, or experiential, diversity. 
Our military servicepeople sacrifice their lives and their freedom for our country, everyday. Many come away with experiences and challenges that civilians cannot possibly understand. A full 7% of the American population are veterans, and with that in mind, we wanted to show a glimpse into the range of experiences that veterans, servicepeople, and their families experience.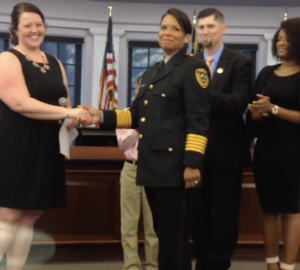 The video shows Patrice Andrews being sworn in as Police Chief of Morrisville, North Carolina, a small town outside of Raleigh. It is invaluable for communities to see themselves represented in the police department. As a Black woman, Chief Andrews uses her platform to improve relations between police officers and the community and to create spaces for courageous conversations about race, gender, diversity, and equity. 
I wanted to show a woman of color in a police uniform as this image sends a powerful message about how you can use your position to uplift your community and those around you. 
On a side note, Chief Andrews was recently appointed as the new police chief of Durham, NC. Congratulations to her!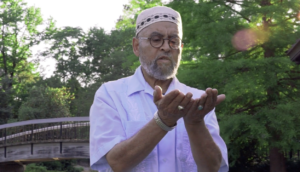 We filmed this gentleman praying in the park just before sunset. His words and movements were so beautifully ritualistic. Unfortunately, many are quick to judge those who practice the Muslim faith, especially if they do so in public spaces like this park.
I felt it was especially important to showcase diversity of faith because of how divisive it can be. This kind man may be judged based on his religion, not because of his own words or actions, but due to the extremist actions of other people. He wanted to be featured in the video in the hope that viewers will understand that diversity also means that one person in a faith does not determine the intentions of all.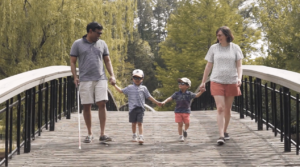 One of The Diversity Movement's first strategic partners, John Samuel, is a Raleigh icon. We could not produce a video on diversity without highlighting him and his family. In 2020, John founded Ablr, a company with the sole purpose of removing barriers for people with disabilities. Ablr is a digital accessibility and inclusion agency that helps ensure a company's digital content is 100% accessible. 
John started losing his vision when he was in college. I featured him because of his enduring determination and subsequent accomplishments. An Indian-American man who is blind, John has used his leadership and technological talents to improve the lives of others. We also couldn't resist including his supportive wife and their two adorable sons.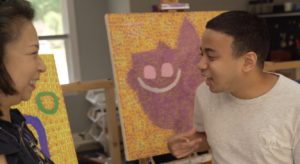 Meet King Nobuyoshi Godwin. King was diagnosed with autism spectrum disorder at age 2. At 13, he discovered his love of art. On his website, King says, "My name is Nobuyoshi Godwin. I have autism. Being autistic is ok. I can see trees in my mind and talk with them. It's blue and it's ok." King's artwork is featured in some of the most prominent buildings around the state of North Carolina. 
Let me just say, this young man is incredible! Differences in the way we perceive the world and express ourselves are an important part of diversity that is often overlooked. I was overjoyed that he was willing to be a part of the video, along with his mother who is his biggest fan.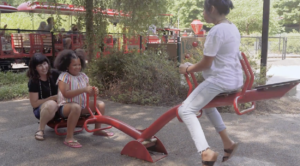 Teri is a single mom of two adopted children of different national origins. Her family's appearance only grazes the surface of who they are as a family and who she is as a mother. But by including them, I hoped to showcase a mom who is juggling the challenges of modern parenthood. Teri's family makeup is becoming more and more typical in American homes. We wanted to celebrate the joy around this beautiful family.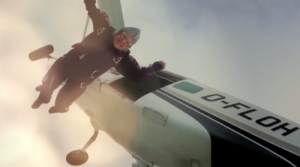 Ageism is something we all have a vested interest in eliminating. Dilys Price was afraid of heights, but instead of cowering in her fears, she went on to complete hundreds of parachute jumps all over the world. At 80-years old, she set the Guinness World Record for the oldest female solo parachute jump. 
However, featuring Dilys was not an easy feat. She passed away in 2020, but I was able to reach out to her charity in the UK. They helped me locate the videographer who filmed this amazing jump, and he connected me to her family. When they found out we wanted to showcase Dilys for the "Who We Are" music video, they said Dilys would have loved to have been featured. She was an inspiration for older adults everywhere and was recognized for her work with people with disabilities for which she was honored at the Pride of Britain awards in 2017.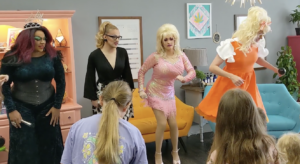 The Diversity Movement's Senior Consultant, Susie Silver, brought this next gem to my attention: the Drag Queen Story Hour. Because of the COVID pandemic, they were not performing at the same time we were filming, but they allowed us to use footage from a previous story hour. 
What was so special about this particular footage is that the parents of these children, who were loving the show, gave approval for their kids to also be shown in the music video. This was a wonderful example of teaching the next generation about diversity and inclusion.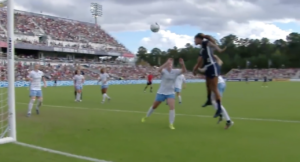 If you are a women's soccer fan, then you know Jessica McDonald from the North Carolina Courage. She is a powerhouse on the field and an advocate for women's rights and equal pay off the field. After years of six-figure inequities between men and women soccer pros, in October of 2021, the U.S. Soccer Federation agreed to offer the respective players' unions for the men's and women's national teams the same contract proposals. This outcome was only achieved because of outspoken players like Jessica. 
Incorporating the game footage of Jessica caused some unexpected delays however. The Courage was on board as soon as they heard of the project, but all game video for The Courage is owned by ESPN. It was about a two-month process for the video to make it up the necessary channels, but the powers that be at ESPN did eventually give their seal of approval, and we were able to move forward with using the clip. 
That approval was a huge relief. Jessica is an amazing soccer player who gives it her all. She is also a Black woman, a single mother, and an active advocate for diversity, equity, and inclusion.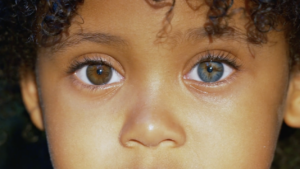 The final shot of the video is this striking beauty, Fiona. She has Complete Heterochromia, meaning she has two different colored eyes. Her eyes are captivating because they are so different. And that is what diversity is: beautifully different. 
Final Thoughts
There were so many rewarding moments in producing this video – the people I got to meet, the recording of the amazingly talented Autumn Nicholas, learning about the people featured including their lives, loves, and challenges. Yet my greatest reward is sharing these incredible people and their stories with every person who watches the video. 
I leave you with some interesting statistics. 78% of people watch online videos every week, and 55% of people view online videos every day. That means, if a picture is worth a thousand words, then a video might change a million hearts and minds. As inclusive leaders, professionals, and content creators, let's make sure the videos we create aim to make the world a better, more diverse, and more inclusive place.

Melanie Sanders is a Senior Consultant at The Diversity Movement. She spent more than 20 years as a television journalist in markets around the country. She then transitioned into a career coaching top executives in corporate communications and has won numerous awards as an executive video producer. Connect with her on Linkedin.