Keeping track of diverse holidays, heritage months, and cultural observances isn't easy. Our 2022 Diversity Holidays Calendar makes it easier.
Now available as both a printable PDF and a live, subscribable, online edition, which integrates with your unique work calendar for ongoing reminders and valuable learning resources (linked within the holidays' descriptions).
Foundational knowledge of — and authentic programming around — diversity holidays throughout the year will enliven and enhance your workplace DEI initiatives. Ready to start planning? Download our 2022 Diversity Holidays Calendar today.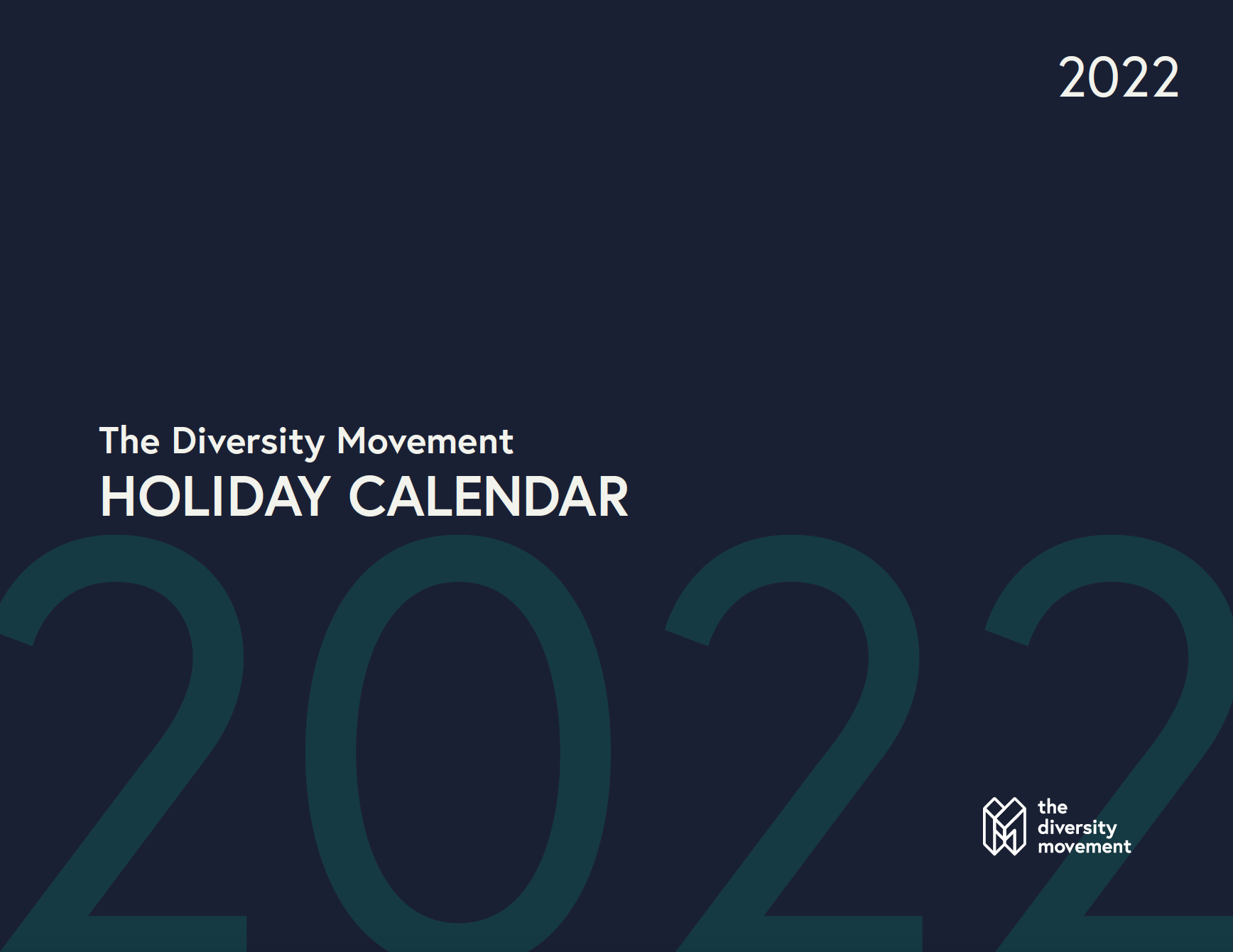 2022 Diversity Holidays Calendar Download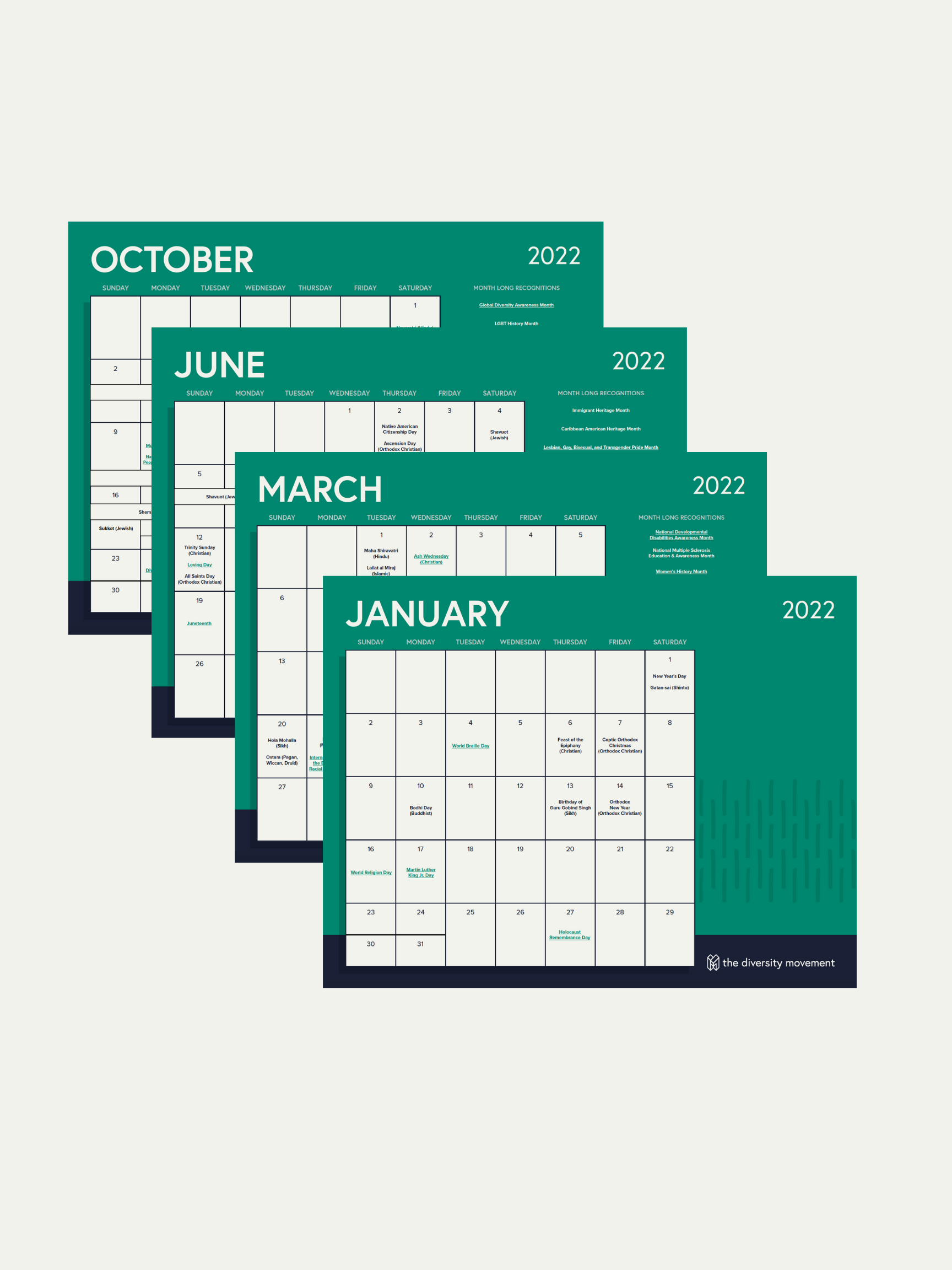 Resources Included
This year's calendar comes filled with over 70 holiday resources and programming guides written by The Diversity Movement that are linked within. Here's a sneak peek at just a few of those.