Creating an inclusive, culture-centric organization might be an ongoing journey, but that doesn't mean there aren't milestones along the way. In fact, the only way to integrate diversity, equity, and inclusion (DEI) throughout a company is to set meaningful, measurable, and achievable goals to mark your progress. 
But, what should those goals be? If your organization is struggling with this question, you aren't alone. Many factors influence the most appropriate and effective DEI goals, including the size and type of the company, the industry, workforce demographics, and the priorities of senior leadership. While every organization must decide which goals are right for them, we can suggest several DEI goals for companies that address common workplace challenges.
Why are DEI goals important?
It's easy for DEI leaders to get caught up in their day-to-day agendas and skip over the critical step of defining what success looks like in clear and quantitative terms. By setting diversity and inclusion goals, DEI leaders help their companies recognize where progress is being made and how that progress advances bottom-line business objectives. In other words, goals help DEI leaders prove the return on investment of their efforts.
Identifying the company's objectives and setting DEI goals for the workplace help build consensus and ensure everyone is working together. Clearly defined DEI goals inspire strong commitment from individuals as well as a sense of team camaraderie and mutual purpose. Goals promote interdepartmental cooperation as every department within the organization can better understand how they can best contribute to success. The clearer your organization's DEI goals are, the better everyone can collaborate to reach them.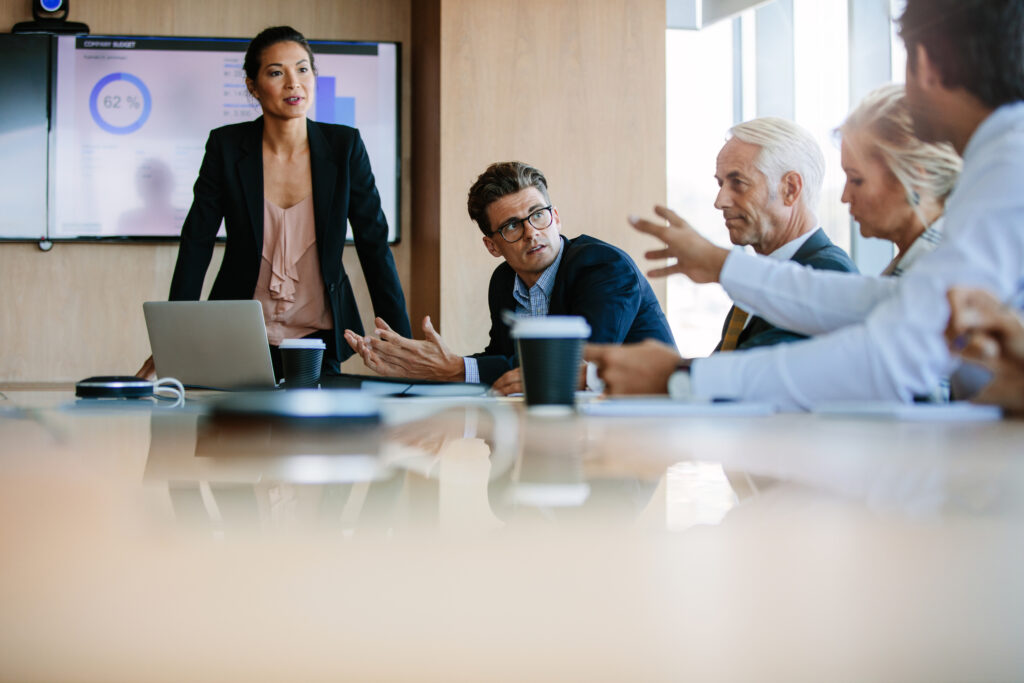 How to set diversity goals
As with any journey, you can't determine where you are going unless you first understand where you are. That's why any goal-setting process has to begin with some sort of assessment: What are your company's strengths and weaknesses? Where is there room to grow? What needs immediate attention? Without gathering this baseline data, it can be nearly impossible to establish meaningful goals and demonstrate the return on investment of your DEI initiatives. 
Once you have identified areas of the business that need attention, find ways to engage your teams in the goal-setting process. Consult with your diversity council or employee resource groups, if your company has them. Ask team members to help set mutually agreed-upon goals that are meaningful, achievable, and encourage growth. Invite teams and managers to set DEI goals for employees.
Once you have your data, it's time to look for trends and prioritize areas of improvement. This process can be tedious as you might be compiling information from audits, employee surveys, and listening sessions. The key to establishing your goals is to look for outliers or patterns. For example, when you compare promotion rates against demographics, do you find that a specific group is lacking opportunity? Or, do you hear the same sentiment regarding exclusion in several listening sessions? If so, these are areas to set goals around. For example, reach promotion equity by 2024, or increase feelings of inclusion by 10% in the next 18 months. You'll also need to prioritize and set deadlines for your goals. You'll want to focus on your high-impact, low-effort goals first and your low-impact, high-effort goals last.
Organizations can track and analyze their progress toward diversity and inclusion goals using an assessment tool like Analytics by The Diversity Movement. In addition to collecting information on employee and leadership demographics, Analytics surveys attitudes and opinions about diversity, equity, belonging, and inclusion. You'll be able to see at a glance where your efforts have been successful and where you need to improve. 

Diversity and inclusion goal examples
Some business professionals interpret goals as aspirational desires, however your diversity and inclusion goals should describe specific objectives, the actions that will be taken to achieve them, and the employees or teams that will be responsible for them. The SMART – Specific, Measurable, Achievable, Realistic or Relevant, and Timely – framework is helpful to keep in mind as you develop your DEI goals. Consider the following examples:
1) Diversity.
Examining your organization's recruiting and hiring practices can help it build a workforce with multiple dimensions of diversity. 
Example goal
Our HR Department will conduct a diversity audit in Q1 to confirm the current diversity of our department teams, executive leadership, and Board of Directors. They will distribute this report to our board and senior managers. During Q2, HR will establish best practices for inclusive recruitment, resume review, and hiring. HR will then meet with each department head to ensure their recruiting strategy aligns with the company's inclusive hiring guidelines. 
2) Equity.
Paying attention to salaries and benefits, promotions, career progression and development opportunities can help promote fairness and boost employee retention. 
Example goal
Increase the representation of women in senior management roles by 25% over the next two years. Senior leadership will examine promotion requirements and determine whether women are at a disadvantage in meeting those. For example, are women assigned to fewer stretch assignments?
3) Inclusion.
Employees' sense of belonging can affect their productivity and their performance, so it's important to identify ways to build an inclusive culture.
Example goal
To ensure that all employees can take the necessary time off to observe culturally significant or religious holidays, our company will immediately establish two additional floating days off. The HR department will also study the feasibility of unlimited PTO and report to senior leadership within six months.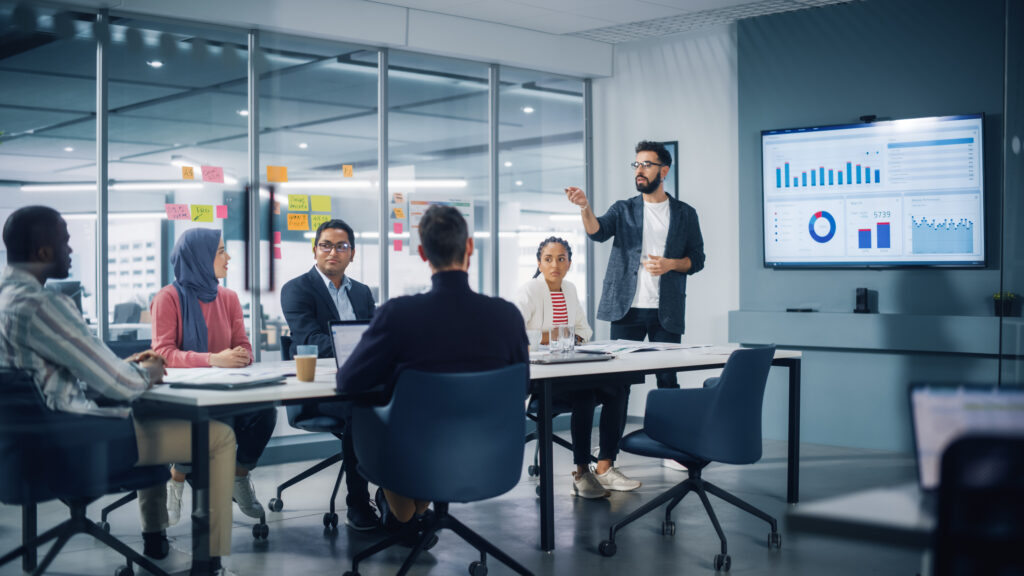 4) Training.
What kinds of DEI training does your company have in place for employees? How can your training program be enhanced?
Example goal
We will provide all team members with The Inclusive Language Handbook as part of their onboarding and invite them to participate in an inclusive language workshop during their first 90 days.
5) Policies and Processes.
DEI strategies can be integrated in an organization's culture and how it operates and communicates.
Example goal
Our marketing team will invite members of our diversity council, employee resource groups, and other relevant stakeholders to consult on potential campaigns in order to create inclusive and authentic messaging that will resonate with our diverse internal and external audiences. 
6) DEI Programming.
Does your company culture include DEI-related activities and events? What would enhance your current offerings?
Example goal
On a quarterly basis, the DEI Manager will host a lunch event – held in-person and virtually – that highlights a particular aspect of cultural identity or diverse experience. 
7) Community Involvement.
How does your organization and its employees invest time, effort, and money in your local community?
Example goal
This fiscal year, our company will contribute a total of $100,000 in grants to up to four local nonprofit organizations recommended by our employees that address the areas of education, affordable housing, and health and wellness in our region.
8) Data Gathering and Reporting.
How are you tracking and reporting your ongoing progress with DEI?
Example goal
All employees will have an opportunity to complete an anonymous, annual climate survey to gauge employee sentiment and DEI progress. Aggregated survey results will be shared with employees, along with areas of progress and opportunities for improvement. The DEI manager will create an annual DEI report that will be made publicly available. 
Remember, whatever your organization's goals, it's important to celebrate each accomplishment. Progress increases enthusiasm and generates momentum for the next goal along your DEI journey. For more information about gathering baseline DEI data, setting DEI goals for work, and other ways to cultivate an inclusive workplace culture, visit TDM Library. This new multimedia resource center from The Diversity Movement is filled with award-winning, expert-curated content that will help deepen your understanding of diversity, equity, and inclusion. 

Shelley Willingham, CDE, is Vice President of Business Strategy at The Diversity Movement. She is an entrepreneur, business strategist, and marketer who uses an equity lens to help clients achieve better business outcomes. Connect with her on Linkedin.