In many organizations, the conversations around diversity, equity, and inclusion (DEI) center around values and morals. In these conversations, an organization's DEI strategy and initiatives demonstrate what the company and its leaders believe in. In other words, in many organizations, DEI is simply the right thing to do. But, while few would argue against the moral imperative, some employees might struggle to accept why DEI is important for business. 
Why do they have to sit through multiple training sessions? Why change how hiring and recruiting are done? Why fix what's not broken? And what is the point of all this incessant talk about diversity? 
Questions and attitudes like these miss the real, concrete value of DEI strategy and of diverse teams in particular. DEI as a business growth strategy fosters a better, more inclusive work environment for all employees to do great work. DEI today has very little in common with the old-school diversity training of the 1980s and '90s. Today, DEI is a method for reaching organization-wide goals. 
DEI practices also increase representation in company leadership, promote more equitable business practices, and result in highly qualified, high-performing teams. In fact, research shows that diverse teams drive stronger financial performance and are better at making decisions. They're more resilient, creative, and proactive about solving problems. 
Diversity of thought, and innovation in action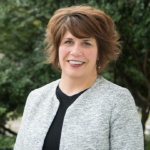 Sheri Schwab, Vice Provost at N.C. State University's Office for Institutional Equity and Diversity, witnesses the benefits of having a diverse team daily. Diversity of thought is "incorporated in everything that we do, all of the decisions of our leadership teams, and how we develop programs to deliver across the N.C. State campus," she says.
For example, Schwab's team came up with an innovative solution to a frustrating bottleneck a few years ago. The effort, led by Stephanie Helms Pickett, Associate Vice Provost for Inclusive Excellence and Strategic Practice, aimed to redesign the entry-level diversity and inclusion educational program for employees.
"We were running this program that was labor intensive, and because of that, it was also people intensive. We could only get 40 or 50 people through it at a time, and we had a huge waiting list," Schwab says. "We needed to think about this differently. Under Stephanie's leadership, we were able to come in and revamp it in a way that now we're able to move a lot of people through."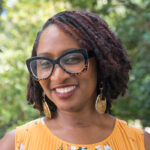 Pickett and her team thoughtfully examined the learning material and created virtual modules for some sections. They didn't move it completely online, because the team saw the social benefits that learners gained from moving through the course as a group. Each cohort was launched with an in-person kickoff, and afterward, participants could move through the content at their own pace. But thanks to the team-building launch, learners were comfortable collaborating with the rest of their peers. 
"They added another element to help people, called the Intercultural Development Inventory (IDI)," Schwab says. "When the people first come in, they get an assessment to see where they are on openness to multiculturalism, as kind of the basic framework. That way, when people move through the rest of the program, they know what they need to work on. So, it helps them map out their next best steps; how do they grow in this content area?" 
The result is a more tailored experience for participants, as they can map their own personal learning journey, and they are able to study at their own speed. The new format is more inclusive of different learning styles, and it's much more efficient.
"Stephanie and her team added some cool new pieces to it, made it asynchronous, and gave people a roadmap of what to do next to move along the continuum. We're now able to open it up more," Schwab says. "In the last year and a half, we've moved about 2,300 people through it."
The value of diverse decision-making
This is only one example of the way diverse teams drive innovation and make better decisions with reduced risk. But why is that so? According to various studies, diverse teams are better in key ways.
Diverse teams are better at finding, recalling, and focusing on the facts.

When it comes to making a decision, diverse teams are more likely to rely on objective data, rather than emotion or bias. This tendency is in contrast to more homogenous groups, who often slip into "groupthink" and amplify each other's emotional responses. Diverse teams are also more likely to

catch errors and correct them.

Diverse teams are forced to consider multiple perspectives, leading to more well-rounded decisions.

Whereas homogenous teams often have one shared perspective on any given decision, diverse teams are far more likely to invite multiple, differing perspectives into the room. Having a variety of viewpoints enables companies to consider decisions from many possible angles, including potential downsides and alternatives, which encourages more robust and balanced decision making.

Diverse teams are more innovative, which means they come up with fresh solutions to old problems.

Building a team with just one kind of person discourages innovative thinking, because there's often no one there to challenge the majority opinion. In comparison, teams made up of different genders, races, and backgrounds are

better at challenging one another

and pushing each other to do better. This leads to stronger, more innovative decisions.
Increasing diversity in all of its dimensions (cultural, physical, experiential, and more) creates better decision-making through different perspectives, ideas, and proposals of employees. Facilitating opportunities for diverse team members to enter the decision-making process is a crucial step toward a smarter, more innovative organization.
Diversity on teams equals higher profits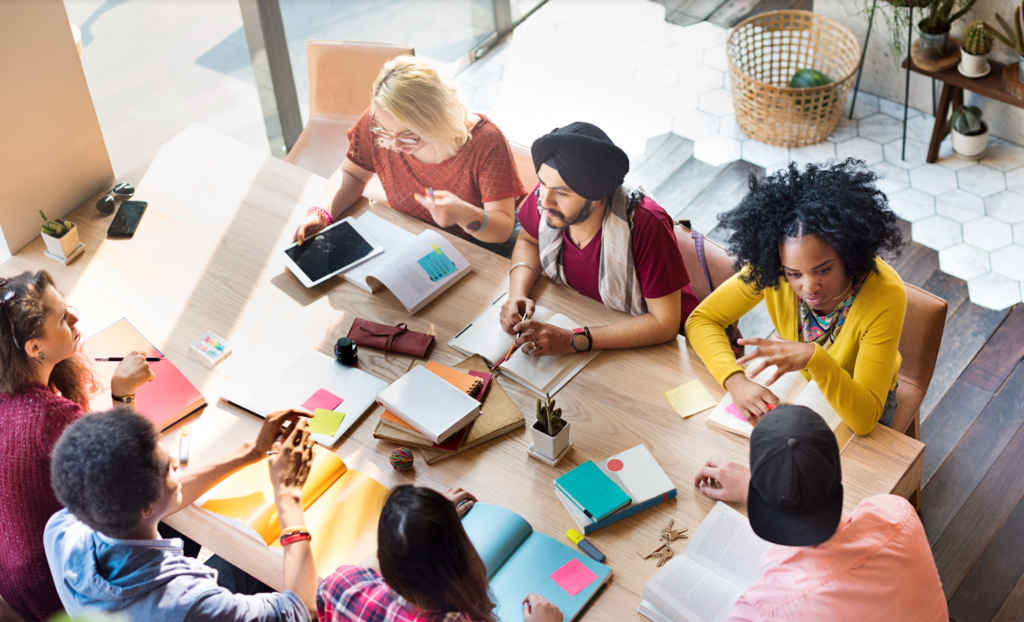 In addition to making better decisions, diverse teams contribute to stronger revenue, profitability, and overall financial performance at their organizations. Researchers have identified a few factors to explain this impact.
Diverse teams are better at connecting with key stakeholders like investors, customers, and clients.

It's difficult to engage stakeholders if your workforce doesn't include people who can relate to them. Diverse teams are better able to understand the unique wants, needs, and pain points of a particular audience, which creates more opportunities for engagement and connection. Additionally, investors and consumers increasingly focus on organizational diversity when making business decisions.

Organizational diversity attracts top talent.

At this moment, companies are in a fierce competition to attract professional talent. Diverse organizations have a

major advantage

over homogenous firms when it comes to recruiting diverse talent. Job candidates want to see themselves represented in your organization at all levels, including the C-suite.

More so each year, diversity attracts investment.

Environmental, Social, and Governance (ESG) is now a crucial factor in many investors' strategies. As audiences grow more diverse, forward-thinking investors want to work with organizations who prioritize diversity in the workplace. Businesses who actively promote diversity as part of their culture benefit from a larger pool of investment opportunities.
These are just a few of the reasons why diverse teams make better decisions and drive demonstrable results at their organizations. 
Robust, organization-wide DEI initiatives and inclusive hiring practices, in particular, will increase diversity at your company, foster more innovation, support its financial success, and help position it to become an industry leader. To learn more about building a diverse talent pipeline, visit thediversitymovement.com/talent-management.
With an academic background in literature and linguistics, Roxanne Bellamy, CDE, loves exploring the intersection between the words we choose and the way we see the world. She is co-author of The Inclusive Language Handbook: A Guide to Better Communication and Transformational Leadership.