The Diversity Movement has coached executives around the world, partnered with multinational organizations, and helped transform diverse teams across multiple industries. Every business leader, every client has asked the same question: How can I be more successful?
"What everybody wants to know is, how do I build a more productive, stronger team based on the talent that I have around me? And what are the challenges in getting that talent to work together?" says Kurt Merriweather, vice president of products and innovation at The Diversity Movement (TDM).
He and the rest of The Diversity Movement leadership team have the answers to those questions, and more. Their experiences with multinational companies inform their global diversity and inclusion expertise, which they now share with clients and partners.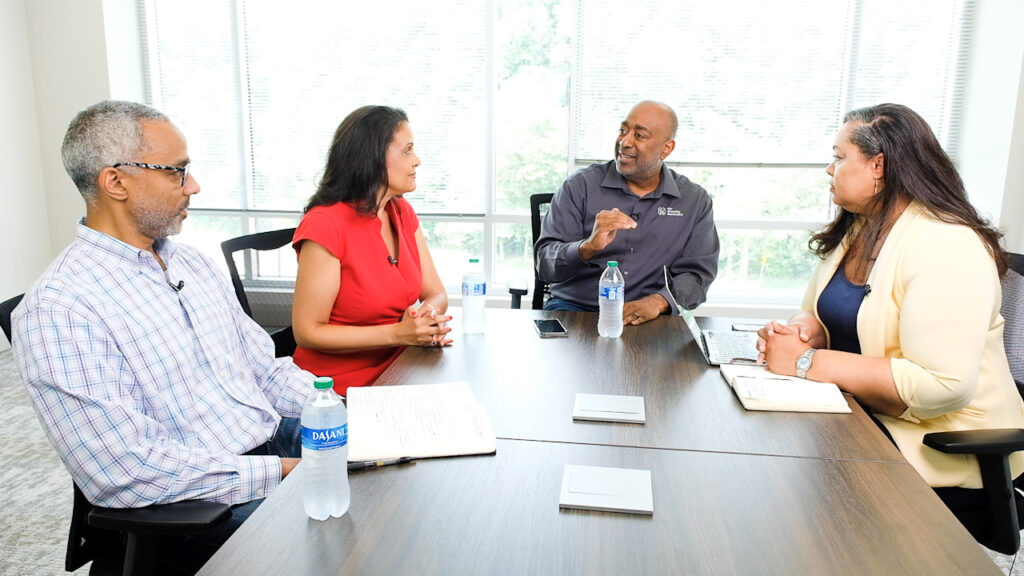 "It has broadened me as an individual to be able to work across boundaries, across cultures and be successful, because at the end of the day, we're all trying to do well in our jobs," says Donald Thompson, CEO and co-founder of The Diversity Movement.
Diversity, equity, and inclusion (DEI) practices create more efficient, innovative, and cohesive teams – wherever the business is located. Bangalore to Boston, Lisbon to Los Angeles – people are more willing and more able to work together if there is respect for diverse experiences and a willingness to understand these cultural differences. DEI practices strengthen that foundation of respect, enabling business relationships to mitigate and withstand any cross-cultural misunderstandings.
Research highlights several areas where global organizations and their leaders might struggle: gaining buy-in from top leadership, communicating effectively, and fostering inclusive teams and workplaces. TDM products and expert consultants teach how to improve communication, find common ground, and foster cross-cultural relationships. DEI is important because it gets results. Breaking through barriers isn't easy, but there are real-world strategies to help build stronger, more productive multinational teams. 
TDM supports and trains leaders to become DEI champions
Culture starts at the top. That's where DEI efforts should begin as well. As one recent PwC study shows, many global leaders could benefit from adopting diversity, equity, and inclusion practices. 
The 2021 survey included 4,500 respondents, from 47 countries and more than 25 industries. It suggests real change has been slowed by failure to hold top leaders accountable. Roughly 75% of companies report that DEI is a priority, yet 32% of employees at those companies say lack of inclusive policies are a barrier to their professional success. Just 25% of surveyed organizations have DEI goals for leaders, only 17% have a C-Suite level diversity role in place, and nearly 31% have no DEI leader at all.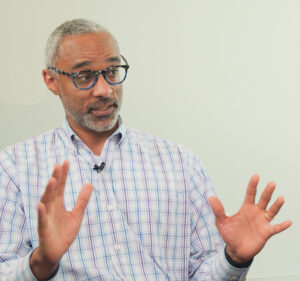 "For today's leader, if you read data that says what people think is the most important characteristic, it's empathy. That means, as a leader, I need to spend time with the people who I work with and work for, so I can understand where they're coming from, so I can make better decisions," says Merriweather, who has worked for global brands like Discovery, AOL, and Procter & Gamble.
Leaders should also be evaluated on how they treat their team members and their team morale. Happy employees are 13% more productive, which translates to an extra 5.2 hours a week or more than 20 hours a month. Cheerful colleagues also drive better outcomes for their whole team, a fact that every leader should understand, says Thompson, who has worked with many multinational companies including KPIT, Fujifilm Diosynth, Lenovo, and Ingersoll Rand.  
"When you have a higher performing team, you as a leader can spend time on things to grow the organization bigger and stronger, because your team works dynamically better together," he says.
Thompson, an entrepreneur, public speaker, podcaster, Certified Diversity Executive (CDE), and executive coach, also advises a number of global business leaders. He and the TDM team train leaders to shift their mindset from having to have all the answers, to figuring out the best answers together with their teams. This shift in thinking enables executives to get the most out of their teams.
"When leaders start to distribute responsibility, distribute decision-making to the rest of the folks on the team, an amazing thing starts to happen," Merriweather says. "They become more engaged. They become more invested in the outcome, because the leader isn't the one solely responsible for making the decision."
Professional development with a DEI focus can help executives, leaders, and professionals of all sorts learn to supercharge their teams and unlock workplace excellence. TDM experts provide skill-based training that enable leaders to act with empathy, communicate effectively, and improve their impact throughout their career.

Effective communication boosts productivity on global teams
Effective communication, in particular, is a top concern for global teams, according to a 2020 survey from Globalization Partners Inc. Nearly half (46%) of the 1,725 surveyed employees report that email is their preferred method of communication, yet only 31% say that it is effective. Local culture and communication styles are also challenging to navigate, according to roughly 65% of respondents, particularly when a company operates in multiple countries.
While email communication is convenient, especially when colleagues are in different time zones, it can be problematic. Different cultural norms can be especially off-putting in writing. For example, Americans usually start with a soft personal opening like, "Hope you are well" or "Happy Monday." Folks from other countries are often more direct in their emails – getting right to the point.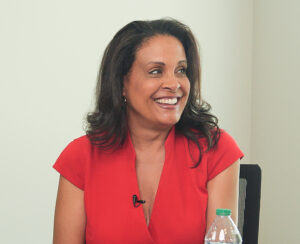 "It always makes me laugh thinking how flowery we Americans are in our emails, and how sometimes we are offended when others are not," says Melanie Sanders, senior consultant at The Diversity Movement. 
"Try to take being offended off the table when you're communicating globally. Assume good intent. When somebody is coming into the conversation or into a situation, assume good intent. Sometimes it doesn't work that way, but most of the time it does," says Sanders, who has facilitated executive leadership development programs for Fortune 100 companies in the U.S. and across Europe.
"People take things personally first," Thompson agrees. "That means we have to intentionally be more thoughtful in the other direction, in terms of how we communicate, in terms of written communication." 
Using redundant methods of communication is another way to ensure global colleagues are getting the intended message and both parties have the same understanding. 
"You're gonna miss a lot of different clues and different things when you have a conversation, so follow up in email," Thompson says. "When you have a long email, not a quick but a long email with substance, follow up with a conversation."
Remote teams should also have their cameras on during virtual meetings, Sanders suggests. Someone might have a gruff voice, but their expression might be pleasant or playful. Seeing each other's faces helps improve communication and builds rapport with global colleagues. 
Curiosity about other cultures creates inclusive relationships
Fostering inclusive workplaces is another challenge for multinational organizations, even though they have been successful in attracting diverse employees. According to a 2020 survey from Globalization Partners Inc., more than 90% of employees describe their company as diverse, but only 30% feel a sense of belonging. 
Working to understand another colleague's perspective is one of the best ways to promote belonging and foster an inclusive workplace. Being curious about other people and their culture can bring about phenomenal relationships and can smooth over any conversational missteps.
"Getting to the why behind what you see is one of the most important things when you're trying to develop rapport with someone," says Merriweather.
He recalls a meeting where the topic of 'office housework' came up, how it was inappropriate to expect women employees to make the coffee or order refreshments for meetings. One man who was from Asia, responded, "I miss the good old days," a comment that was jarring in the context. Instead of taking offense, Merriweather asked about the man's upbringing and his cultural background. Continuing the conversation allowed Merriweather to explain how a new mindset could lead to a more inclusive workplace.
Sanders says curiosity has also been useful when she's been in a different country. Sanders was leading a professional development program in Prague, and as a Black woman, she recalls getting more attention than usual because of her race. 
"I could have been very offended by the glances and the weird stares and the awkward silences," Sanders says. "Instead, I realized that they were trying to be offensive. They were more curious and taken aback by something that they didn't see very often. And that something was me." 
Instead of ignoring the attention, she initiated conversations with people, asking about local architecture, tours, and food. Sanders also stressed how important it is to do preliminary research on the country you are visiting.
"You're going to their country, you need to know their customs," she says. "You need to know their rules, and regulations. What holidays do they think are special? Are there certain things that we typically do that they would find offensive?"
Trusted colleagues can also be a valuable resource, especially if they are from the country you are visiting. Earlier in his career, Thompson was on an international sales team, and he recalls the extensive research he conducted before visiting each new country. He queried his own team members, and he reached out to the people he was scheduled to meet with.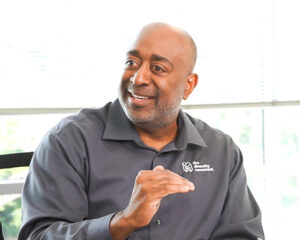 "I made sure I crafted emails of introduction. We got to know family and perspective and where they're from and how long they'd been with their respective companies, before the meeting took place," Thompson says on The Donald Thompson Podcast. "When I landed in, for example Munich, Germany, I was not meeting people for the very first time. I was talking with colleagues that I developed some level of relationship with. It was, 'It's so nice to meet you in person,' versus just 'So nice to meet you.'" 
Simple, direct, and inclusive language eliminates confusion
Ample research and attention to detail should extend to the language you use. In global business communication, it's imperative to recognize that your Western viewpoint isn't universal. 
Jackie Ferguson, head of content and programming at The Diversity Movement, says some common American expressions are particularly confusing, and she describes a meeting where the speaker included a well-known sports reference.  
"'That was a home run' is something you often hear in business, when it's not actually a home run. It's something that went well. That was said in a meeting with people who were not from the United States, and there were just confused expressions," says Ferguson, who holds a Global DEI certification and co-authored The Inclusive Language Handbook. 
"You want to be careful about using acronyms and idioms and things that may be misunderstood across cultures."
Even when team members speak the same language, communication gaffes can happen. A company Ferguson worked for was bought by a company based in India, and during one meeting, the conversation turned to the Diwali holiday and whether the celebration would include fireworks. However, the Indian team used the British term for pyrotechnics, 'crackers.'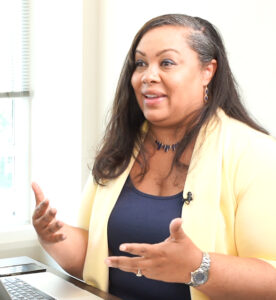 "People in the American office, a couple of them, were really offended by that. And even though the word meant something totally different, and it was clear what they were talking about, it still was off-putting to people," she says. "You have to also just be aware of words that mean different things in different cultures."
Ferguson has seen the difference that inclusive language awareness, in tandem with unconscious bias training, can make. With respectful guidelines and practice, diverse teams can become more productive, communicate better, and interact more authentically. The most important aspects of any DEI strategy are to be aware of the end goal, practice the proven tools, and be curious about other people.
"Politeness is universal. A smile is universal and a thoughtful curiosity of what is appropriate is almost always welcomed," Thompson says. "Being humble and not thinking you know all the answers, but really asking questions about what will land well is something that's really, really important." 
Interested in taking a deeper dive on multinational DEI? You can watch this full executive roundtable chat with a subscription to DEI Navigator, powered by The Diversity Movement.

Amber Keister is a Content Writer and Editor at The Diversity Movement. She has spent more than 20 years as a journalist for publications throughout the South. Connect with her on Linkedin.