Inclusive language means choosing your words deliberately in order to acknowledge the various identities, backgrounds, and experiences of all people. In the workplace, inclusive language sets the tone for better teamwork and productivity by signaling that you respect your coworkers, employees, clients, consumers, and more. Knowing which terms to use for other people also helps you feel confident and comfortable talking with absolutely anyone you meet, whether in the breakroom, boardroom, or your life outside of work.
The world is becoming more diverse, and the best terms to use for other people are always evolving. Staying tuned in to inclusive language will help you navigate the social climate as it shifts, no matter how it shifts, so you know you won't unintentionally offend someone or give an inaccurate impression of who you are and what you believe. 
Of course, there are best practices and core guidelines for inclusive language that stretch across all industries and organizations. The Diversity Movement's new book, The Inclusive Language Handbook: A Guide to Better Communication and Transformational Leadership, co-authored by Jackie Ferguson and Roxanne Bellamy, explains the foundational rules you should follow when you aren't sure what to say. But also, each industry has its own rules and standards. Here are a few best practices for navigating inclusive language in manufacturing.
Why Manufacturing Companies Should Care About Inclusive Language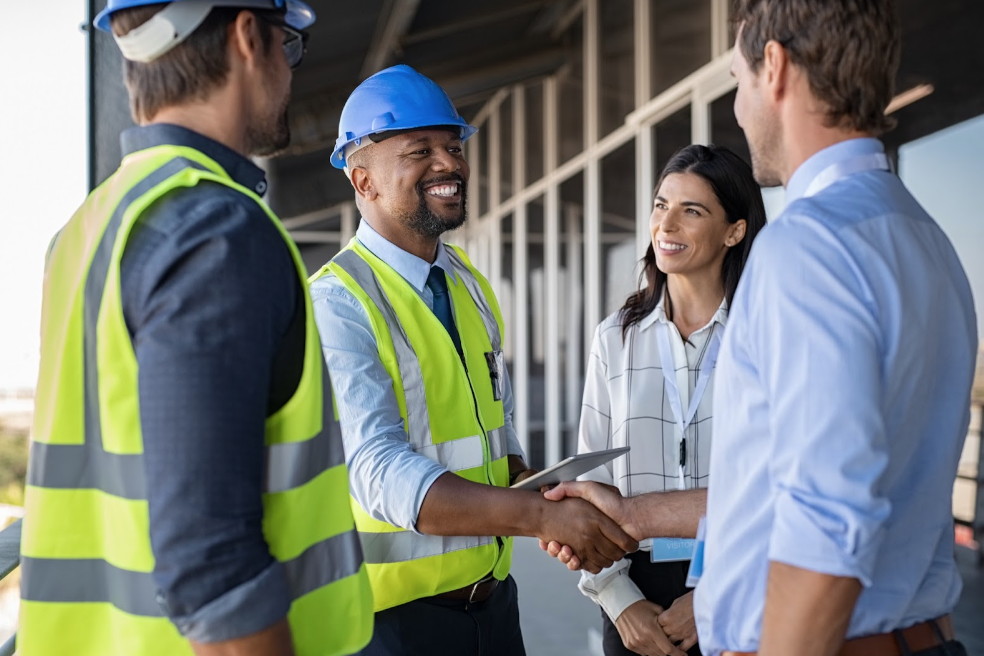 The American economy relies heavily on the manufacturing industry, which means inefficiency and a lack of productivity in the manufacturing sector can affect the whole supply chain. At the same time, when it is functioning at its best, manufacturing has huge potential to positively impact the rest of the nation.
Efficient operations at manufacturing companies depend on frontline teams and, specifically, on team members' ability to work together and communicate clearly. Frontline employees drive results by ensuring that operations run smoothly, products meet quality standards, and production schedules stay on track. 
When employees feel a sense of belonging, they work more efficiently and more consistently. On the other hand, non-inclusive or toxic team cultures can create an unmotivated and disengaged workforce, thereby reducing productivity, morale, and revenue. To be effective, it is crucial that communication is also inclusive and respectful. 
One of the biggest barriers to robust hiring within the manufacturing sector is the industry's existing employee demographics. Almost 68% of all manufacturing jobs are currently held by men, and a full 73.7% of manufacturing workers identify as White. Becoming more diverse and inclusive will help the manufacturing industry – and each individual organization within it – tap a wider talent pool of qualified workers to meet demands.
Practicing inclusive language in the workplace is one step toward a more inclusive, equitable, and enjoyable work environment. Inclusive language also helps create more successful working relationships, strengthen teamwork in the workplace, and generate greater productivity. 
Language Changes to Increase Inclusion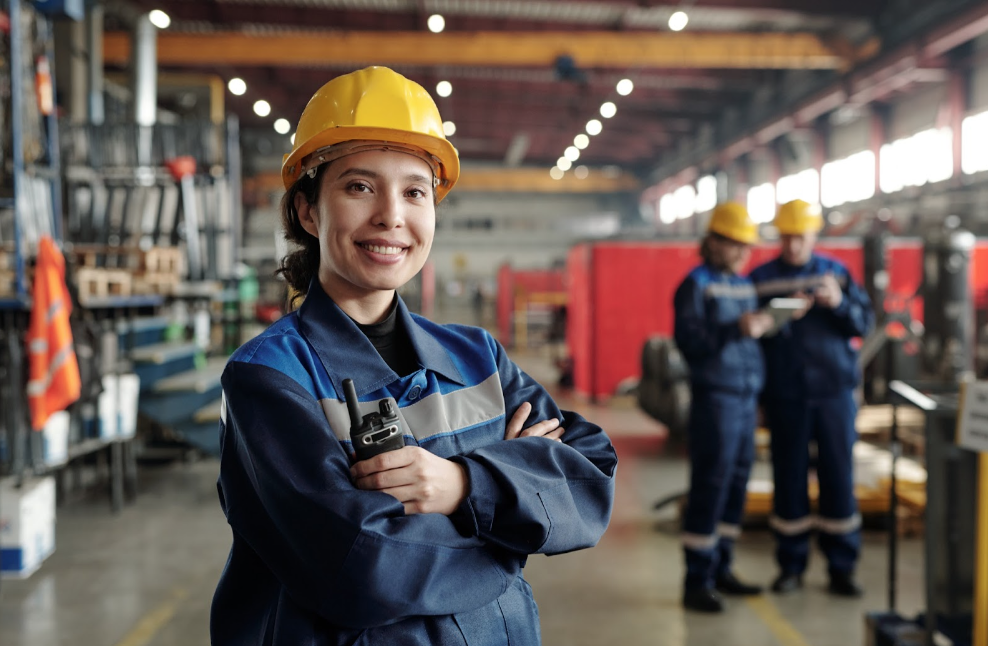 Practicing inclusive language simply means making more intentional, more objective word choices that accurately communicate what you want to say. But to do that, you will need to consider why you currently use the words you do. Often, you'll find your word choices reflect unconscious beliefs and/or biases. 
Shifting your own word choice habits is difficult at first, but it gets easier as you go on. Here are just a few non-inclusive language examples that are common in the manufacturing sector, and our suggestions for more inclusive replacements. 
Since the manufacturing workforce is still predominantly male, many non-inclusive language habits at manufacturing companies use male-centric terminology. Over time, these terms lead women and others to believe they are unwelcome or uninvited to take part in company culture and activities. A few examples are the terms "manpower," "man hours," "mankind," "tradesman," and "foreman." Instead, use terms like "humanpower," "labor hours," "humankind," "skilled professional," and "supervisor." 
Similarly, make a point to avoid age-related and gender-related phrases that could be interpreted as condescending. Do not refer to women as "girls," and make sure to avoid other potentially patronizing phrases like "young lady," "rookie," and "young man." 
Never use racial, ethnic, or religious identity descriptors as nouns. Instead, use them only as descriptive words, as in "our Hispanic workforce," and "people who are LGBTQ+." And remember that you really never need to mention someone's identity descriptors (like race, gender, ethnicity, and more) unless that information is truly relevant to the conversation. Usually, you can reference other traits instead, like the person's name, occupation, hair color, office location, or more. For instance, "the woman who runs the warehouse on third shift" could be called "Jessica, the third-shift lead" instead, and "the young Black machinist" could simply be referred to as "Jonathan, the new machinist."
Destigmatize mental health conditions, invisible illnesses, disabilities, and neurodiversity by using person-centered language. For instance, say "a person with" or "people who have."
When you don't know what to say, ask the person how they usually refer to themselves, then mirror their own language. Say "Could I ask about your ethnicity so I know the most respectful way to refer to you?"
Equip Yourself with the Right Tools to Succeed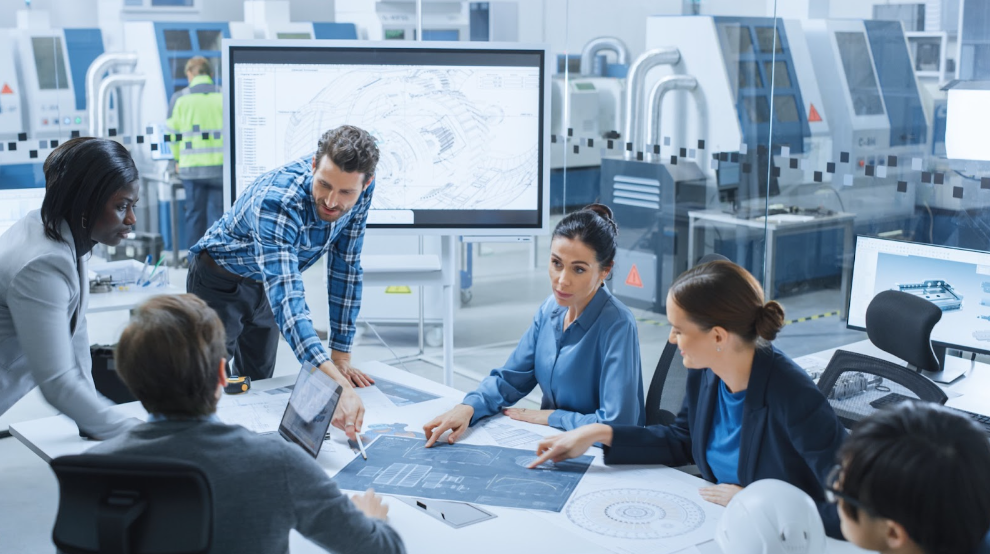 The manufacturing industry is a cornerstone of the American economy. It relies on the hard work and productivity of hundreds of thousands of frontline workers, all of whom want to feel a sense of belonging and acceptance at work. 
Manufacturing company leaders can increase employee engagement, retention, and morale by creating more diverse and inclusive spaces for employees to work. Fortunately, there are resources available to help manufacturers practice inclusive language. 
To start, you can begin by offering an inclusive language course and unconscious bias training to leaders in your company, and begin teaching inclusive leadership skills that help your managers mitigate and recognize their own unconscious bias and habits. We cannot change what we are unaware of, so awareness of bias needs to be the first step toward correcting it and realizing where it shows up in our word choice. 
Additionally, you can find numerous, easily-digestible online resources to help your leadership and employees learn about diversity, equity, and inclusion. Depending on the unique needs of your workforce, you may want to explore online videos, mobile microlearning platforms, workshops, webinars, listening sessions, or more.  
Remember that most employees don't have hours at a time to spend in DEI education. So, shorter content that fits into their workflow is usually the best choice for building momentum and shifting culture one day at a time. 
For more in-depth information about inclusive language in the manufacturing industry, check out The Diversity Movement's new book, The Inclusive Language Handbook: A Guide to Better Communication and Transformational Leadership, co-authored by Jackie Ferguson and Roxanne Bellamy.