Experienced CEO, Board Member Joins Fast-Growing Raleigh Company; Fueling Workplace Excellence via Diversity, Equity, and Inclusion
Raleigh, N.C. (November 5, 2021) — The modern workplace is changing, not only how and where employees go to work, but how they think, feel, and engage with core issues at the heart of contemporary society.  The Diversity Movement has helped 70+ organizations transform workplace culture through innovative technologies that deliver results via a diversity, equity, and inclusion (DEI) journey. 
Based on its exponential growth and desire to attract world-class executive leadership, The Diversity Movement has named Philip H. Kowalczyk as Chief Operating Officer. As a member of the leadership team, Phil will focus on implementing the company's strategic vision and business goals, as well as oversee marketing, human resources, and financial management.
"In addition to an impressive track record in executive leadership, planning, and execution, Phil steps into this role in a critical moment as The Diversity Movement prepares to build on its successes and toward an even brighter future," said Donald Thompson, Chief Executive Officer and Co-Founder, The Diversity Movement. "Phil's unparalleled blend of strategic and operational skills enables us to scale to meet the needs of our growing roster of stellar clients." 
"As an experienced CEO and board member, I understand that getting diversity right is a competitive advantage, especially in terms of people and profits," said Philip H. Kowalczyk, Chief Operating Officer, The Diversity Movement. "Regardless of where an organization is on its DEI journey, it is a necessary strategic practice for growth, innovation, and productivity, ultimately leading to efforts that yield profits with principle." 
Kowalczyk has extensive leadership experience as former President/CEO of three major retail brands: L'Oréal/Body Shop, J. Jill, and The Robert Allen Group. Kowalczyk has also served on numerous boards of directors, including Chairman of the Board of The Green Chair Project, a nonprofit that assists families emerging from homelessness.
A former Managing Director at Deloitte Consulting and President of Kurt Salmon Associates, a global management consulting firm, Kowalczyk served as a trusted advisor to retail clients providing expertise in consumer insights and retail transformation.
A frequent keynote speaker at major industry events, Kowalczyk has authored several articles on best industry practices in retailing, many having been translated into multiple languages. He holds two degrees from Indiana University, including a BS in marketing and MBA in finance/marketing. Kowalczyk also completed the Advance Executive Development Program at Harvard Business School.
Part of the fast-growing Raleigh, Research Triangle innovation corridor, The Diversity Movement is at the forefront of diversity, equity, and inclusion work across North Carolina and nationally. Studies reveal that inclusive organizations generate 19-33% more revenue than their peers. With results like this, DEI is not going away but promises to become an even greater factor in what sets successful companies apart from their peers.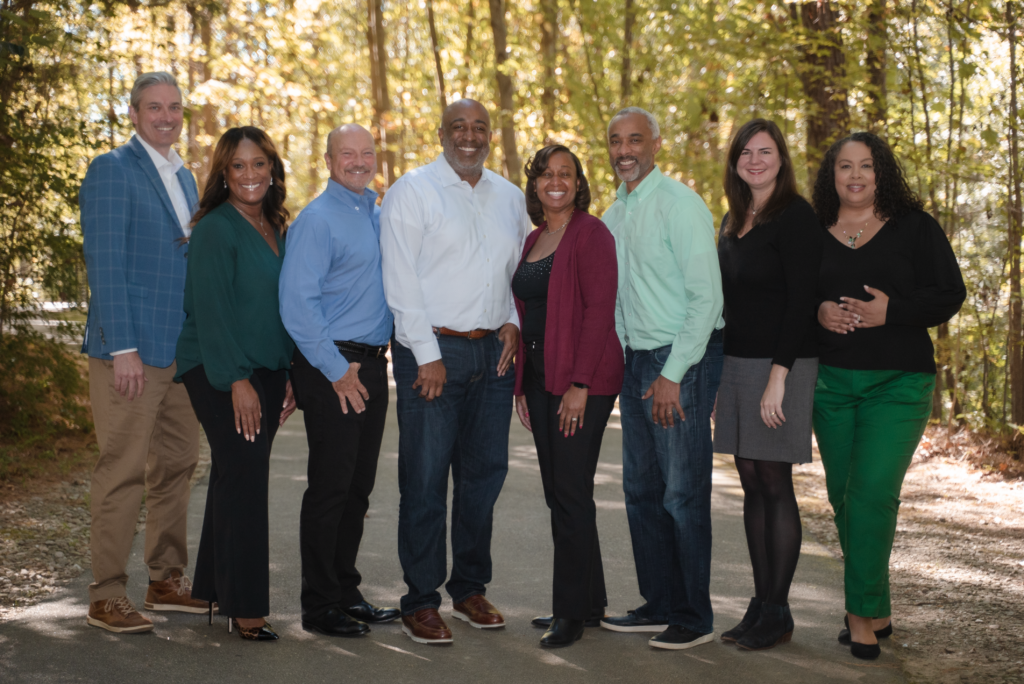 About The Diversity Movement
The Diversity Movement offers an Employee Experience application suite that personalizes DEI for your organization and delivers real-world business outcomes. Our productized DEI journey is built on digital learning tools and content, conversational AI, and analytics. A key offering is our MicroVideo library, a learning platform created to scale DEI learning across the organization. We power scalable and sustainable workplace excellence via a data-driven approach focused on business results. 
Our team of experts provides a customized mix of online learning, tools, events, and consulting services that help our partners create future-focused, employee-centered cultures, and better business outcomes. Join the movement at www.thediversitymovement.com. 
Contact
Bob Batchelor (The Diversity Movement), 850.273.2393, bob@thediversitymovement.com