Companies partner to scale diversity, equity, and inclusion employee experience product suite and programming
RALEIGH and DURHAM, July 14, 2022 – Dr. Keith Daniel and Thomas Droege created Resilient Ventures with a bold vision – to disrupt systemic economic injustice by investing in Black founders of high-growth businesses. Flying in the face of traditional norms in venture capital, Daniel and Droege knew they could serve as a catalyst for African American-led startups by expanding access to capital, networks, and opportunities. 
Today, Resilient Ventures expands its impressive portfolio with an investment in The Diversity Movement. The investment not only builds on the Resilient Ventures mission but also demonstrates its commitment to the Research Triangle region and North Carolina. Resilient Ventures is based in Durham, while The Diversity Movement is headquartered in Raleigh.
Together, the partnership enables the two companies to scale the impact of diversity, equity, and inclusion (DEI) and expand and enhance The Diversity Movement's award-winning employee experience product platform, including DEI Navigator and the award-winning MicroVideos by The Diversity Movement microlearning video library, recently named one of Fast Company's 2022 "World Changing Ideas." The investment helps create the foundation The Diversity Movement needs to grow, while accelerating its go-to-market activities.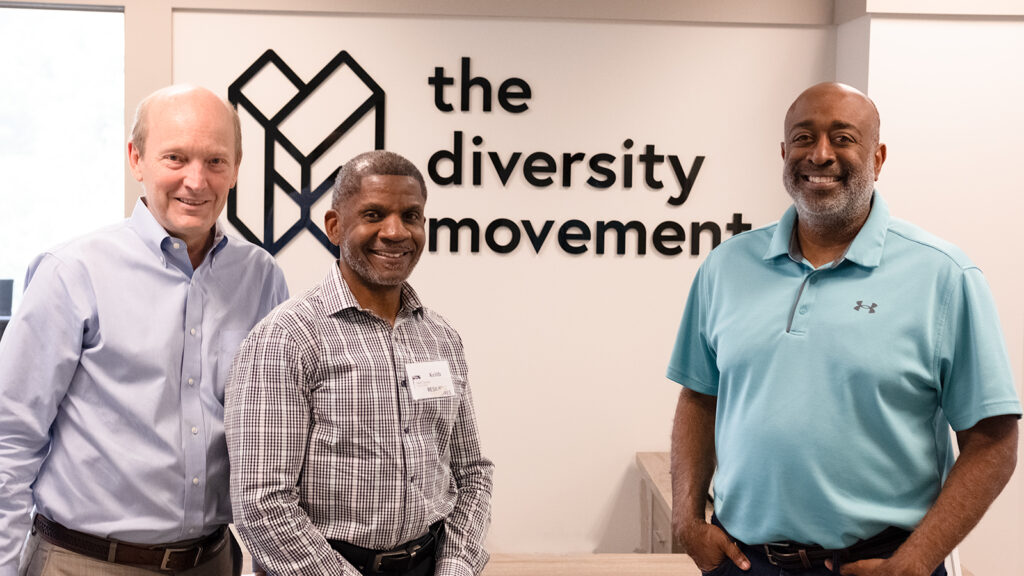 "The Diversity Movement has created an employee-experience product suite that sets them apart from others working with clients along their DEI journeys," said Dr. M. Keith Daniel, co-founder and managing director at Resilient Ventures. "I am passionate about products and services that make better people, from my career in higher education and ministry. Supporting and witnessing people thrive and flourish makes my heart sing. To me, The Diversity Movement is a slam dunk."
"The biggest thing that I say about diversity is innovation, not diversity for diversity's sake or diversity for the market. It's innovation," said Thomas Droege, co-founder at Resilient Ventures. "The Diversity Movement utilizes innovative products and solutions to help organizations scale through educational materials with digital learning and MicroVideos."
"The Diversity Movement has grown to 100+ clients and launched our award-winning MicroVideo platform and DEI Navigator," said Donald Thompson, chief executive officer at The Diversity Movement. "We've seen time and time again that building workplace excellence depends on the leader's ability to tie company strategy to culture in a way that enables teams to work better. The Resilient Ventures investment will help us expand our product suite, which will geometrically improve the DEI landscape nationwide." 
DEI Navigator
DEI Navigator is a subscription-based membership that gives leaders at small- and mid-sized organizations the ability to have all the DEI resources of a Fortune 500 corporation – content, tools, and on-demand guidance. Membership provides access to The Diversity Movement's award-winning expertise, curated content, how-to guides, specialized training, and a community of peers sharing their ideas and lessons learned – all at a fraction of the cost of hiring a full-service DEI consultancy. The award-winning MicroVideos platform is included with DEI Navigator membership. 
MicroVideos by The Diversity Movement
Joining Fast Company's 2022 exclusive list of global organizations changing the world for the better is MicroVideos by The Diversity Movement, a micro-learning platform containing 600+ right-sized videos created so organizations and individuals can learn about DEI in the flow of work. In terms of minutes created, the content in the MicroVideo platform is the equivalent of 28 full-length Hollywood films.
About Resilient Ventures
Resilient Ventures is an early-stage, committed capital fund supporting African American founders. We are joining the historic movement to disrupt systemic economic injustice by expanding access to capital, networks, and opportunities. Dr. Martin Luther King dreamed of one day creating an equitable ecosystem across racial lines. We aim to do this by providing financial access to founders of color. Visit www.resilientventures.org for more information. 
About The Diversity Movement
The Diversity Movement offers an employee experience application suite that personalizes DEI for your organization and delivers real-world business outcomes. Our productized DEI journey is built on digital learning tools and content, conversational AI, and analytics. One key offering is our MicroVideo library, a learning platform created to scale DEI learning across the organization. We power scalable and sustainable workplace excellence via a data-driven approach focused on business results. Join the movement at www.thediversitymovement.com.
Contact
Bob Batchelor, The Diversity Movement, bob@thediversitymovement.com